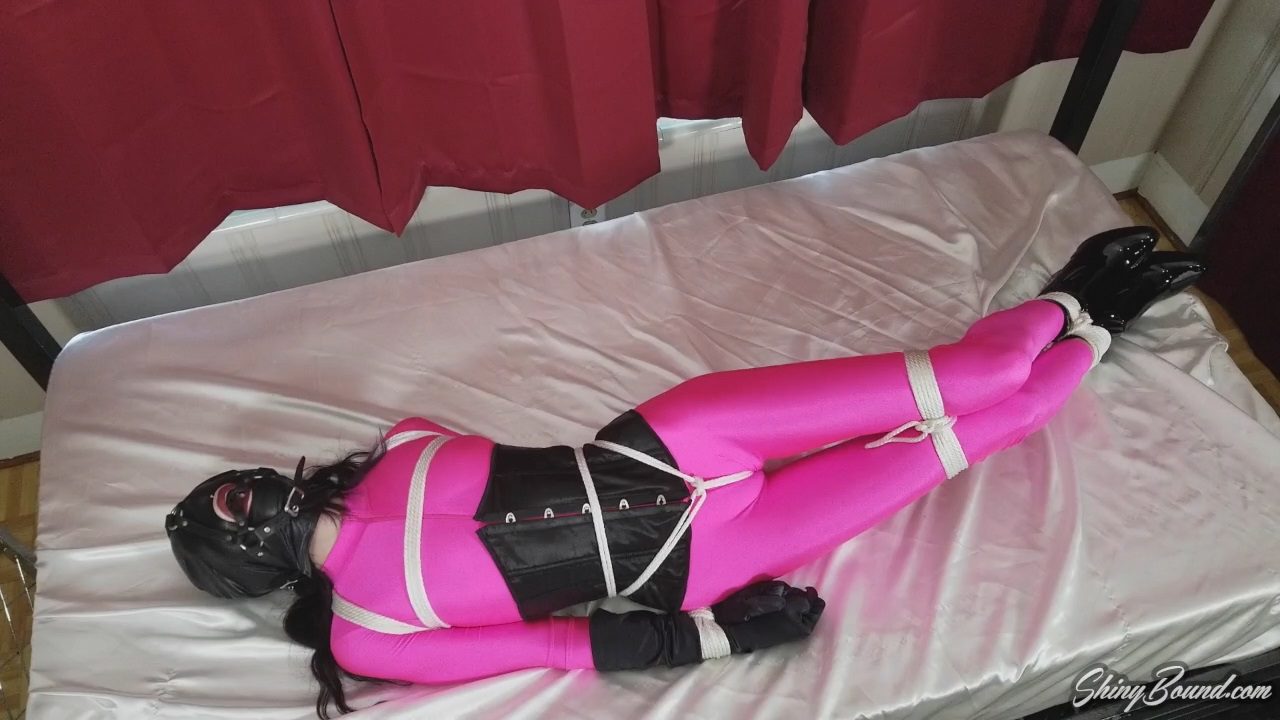 Vesper Luna.. Living Doll Hogtied Hooded and Ring Gagged – ShinyBound Productions
Vesper Luna.. Living Doll Hogtied Hooded and Ring Gagged – ShinyBound Productions
18 Year Old goth princess Vesper Luna slips into her silky hot pink spandex catsuit and walks into the studio, where I fit her with a tight satin corset, opera gloves, and some vinyl boots to finish her outfit. Somethings missing though.. About a hundred feet of nylon rope!
I tie her very tightly, paying special attention to the crotch rope. Still missing something..
I put a vinyl "open mouth" hood on her and then a heavy leather harness ring gag over the top.. Now were getting somewhere. Our little Living Doll is looking better and better, but still, I want her completely helpless before I use that mouth of hers.
More rope.. I devilishly hogtie her wrists to her ankles, bind her elbows together, and tie her head harness back.. to ensure her mouth stays at the proper angle..
Now I wait and watch her squirm and try to move, getting more and more turned on by her helpless open mouth.. all the while leaving her wondering when I'll finally make use of it.

Starring: Vesper Luna
Size: 1.1 GB
Duration: 00:24:52 min
Resolution: 1280×720
Format video: mp4
Preview:


Download link:
Vesper_Luna_Living_Doll_Hogtied_Hooded_and_Ring_Gagged.mp4