Terra Mizu.. The Government Knows When You Masturbate – ShinyBound Productions
Terra Mizu.. The Government Knows When You Masturbate – ShinyBound Productions
The video starts with poor Terra being thrown down on a bed in a sleazy hotel room. Maybe she's a banker that got caught embezzling. Maybe she's a cheating wife, or secretary that found an incriminating file. Were not really told the situation.
She is wearing a satin blouse, short skirt, and high heels with matching lingerie, garters, and stockings underneath. Her hands are tied behind her and she's ballgagged. She is progressively tied by some thuggish looking male as she struggles to get away. She ends up in a tightly cinched hogtie, and now sunk into the mattress, she can barely move.
Now that Terra is truly helpless, I break character and say a catch phrase from a funny video that we had been watching and cracking up to moments before the scene…
She erupts with laughter and has no where to move. She is tightly bound and gagged and in hysterics. She jerks, convulses, and screams through the gag helplessly in a truly unique struggle! This video goes from a made up scenario to very real bondage in the blink of an eye!!

Starring: Terra Mizu
Size: 700 MB
Duration: 00:15:54 min
Resolution: 1920×1080
Format video: mp4
Preview: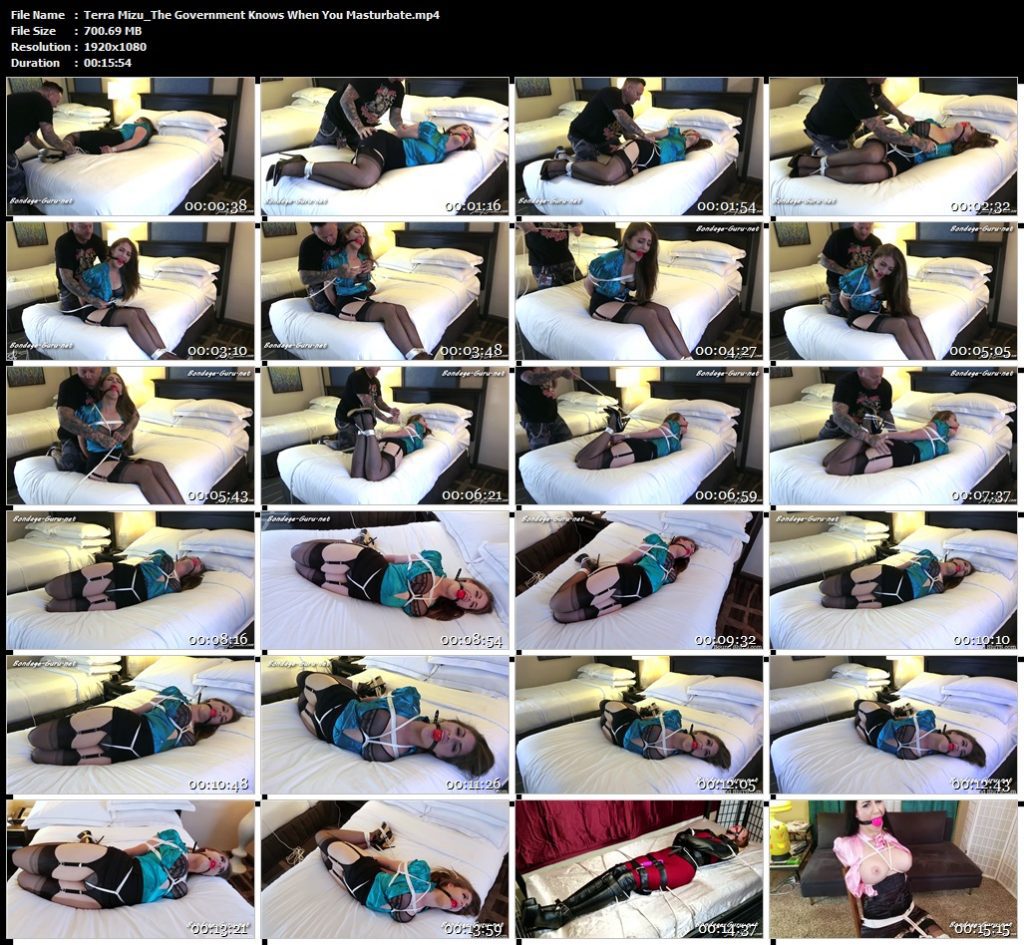 Download link:
Terra_Mizu_The_Government_Knows_When_You_Masturbate.mp4