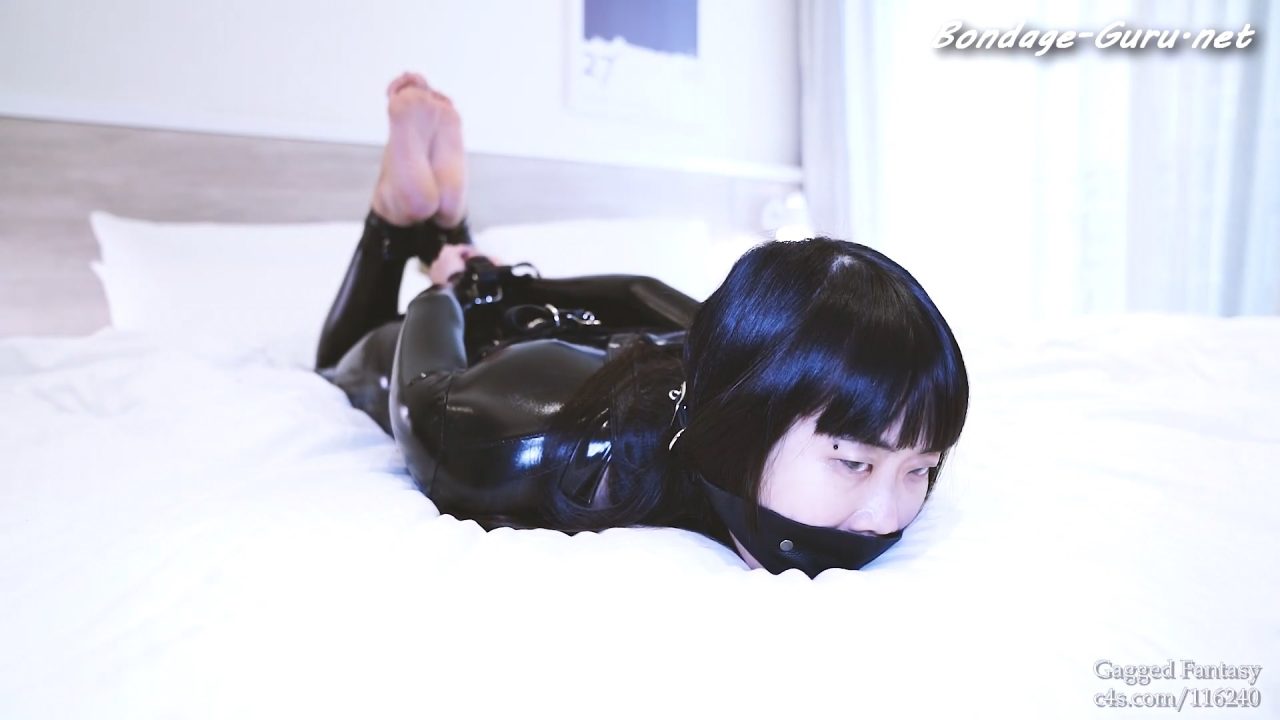 Sony Leather and Latex Bound – Gagged Fantasy
At the start of the video, Sony is seen wearing a black PVC catsuit and awaits to be restrained. A body harness and armbinder is then applied to her, following a panel harness gag. She is then left to squirm and struggle on herself for awhile… After that, the head harness is taken off and a new gag is applied to her. In the new position she is then left squirming again. Later, our signature open-mouth head harness is applied to her. She was noticeably agitated by the uncontrollably strict gag and thrusts to break free from her captivity. She undos the gag and body harness herself, and at the end, give the look of disdain….
A 9 minute montage of mask fetish, latex glove fetish, and photoshoot BTS footage are shown at the end. In order of appearance, in the first part is Sony applying a balaclava mask in front of the mirror, then she poses in front of the camera showing her mesmerizing in the mask, then the scene cuts to Sony fitting on a new leather collar. Next, a small clip shows her mesmerizing in a blue & white qipao and latex gloves. Later, watch her putting on a Studio Gum full-head latex gas mask in preparation for a photoshoot. Finally she poses with the latex face mask she was wearing for a photoshoot and takes it off on camera, showing her gorgeous yet rebellious face.

Starring: Sony
Size: 1.68 GB
Duration: 00:29:00 min
Resolution: 1920×1080
Format video: mp4
Preview: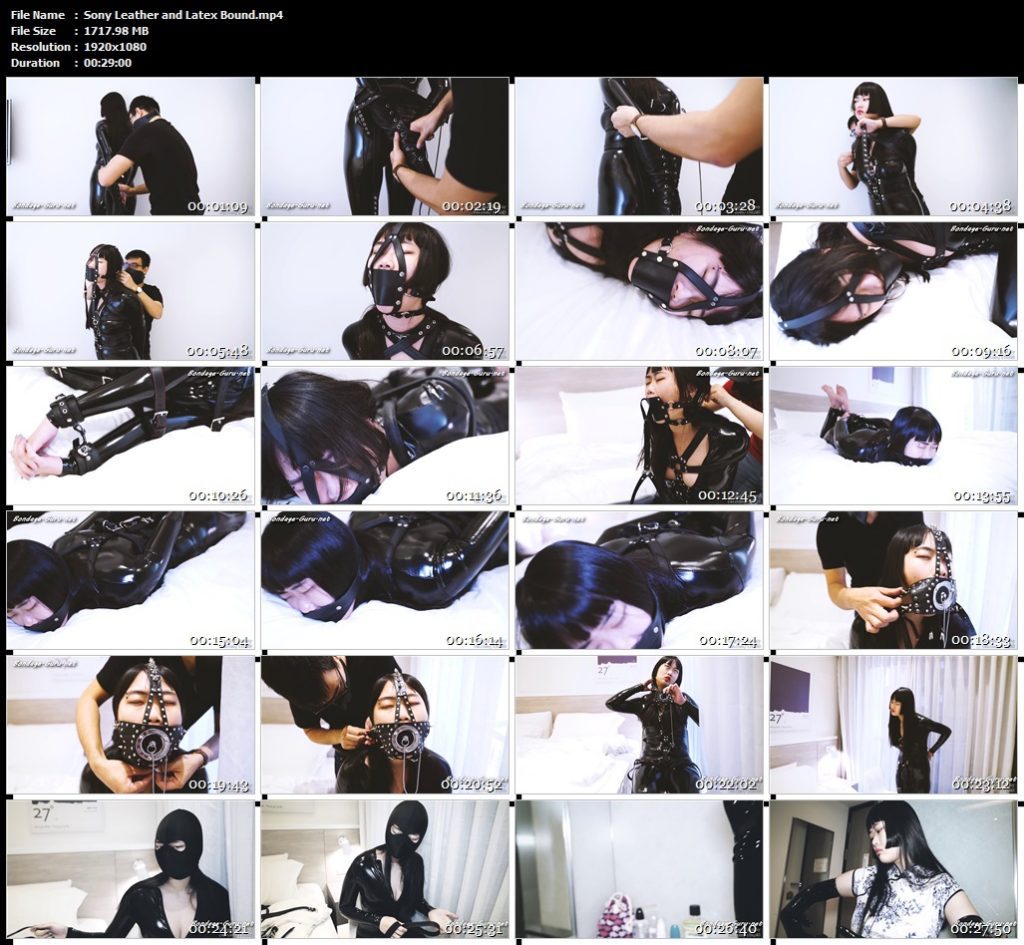 Download link:
Sony_Leather_and_Latex_Bound.mp4