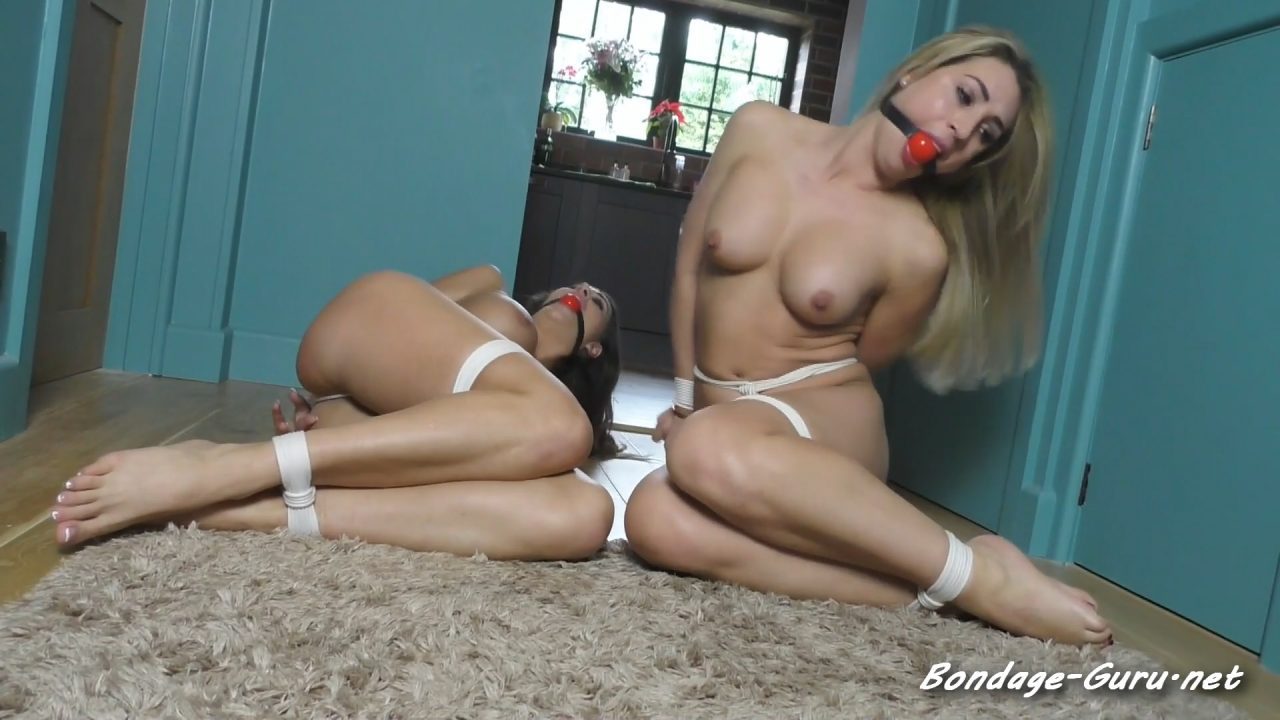 Skylar & Pandora in: A Much-Needed Further Helping of Trussed Naked Fire: Bouncing Bottoms & Frantic, Doomed Escape Bids! – Borderland Bound
Skylar & Pandora in: A Much-Needed Further Helping of Trussed Naked Fire: Bouncing Bottoms & Frantic, Doomed Escape Bids! – Borderland Bound
Thrashing about bound and gagged in the Great Hall, two mightily desirable and utterly overcome cat-burglars are in a race to escape the old house! The creep who has bound them so cruelly, even restricting their crotches – to humiliate their naked, tight little asses presumably – has left with the silverware! They have been left too, for discovery by the strange occupants of the house. We wonder what might become of them then… For now, here's all the incredible action you had hoped would soon be coming. Tuck in!
We commence with this very special portion, should those of you who enjoyed the ladies' previous outing want a whole lot more. Well, here it is, and we kick straight in with busty stunner Pandora being frighteningly accosted in an upstairs passage. She struggles in the grip of her assailant – bumping against him with that peach of a rump…. Wow -who has hold of her mouth, so she can't scream. In the end, he chops her down to the deck and heads off to deal with the other meddler, which we already know about…. But what a surprise take down for Pandora eh? Hot, or what?
Now the girls are all trussed up on chairs, their mouths securely gagged up with handkerchiefs, ankles crossed and lashed effectively beneath them, accentuating their sexy bare feet magnificently. Fondled and perved over in general by the mocking burglar – the REAL burglar – they are shut away and struggle quite deliciously side by side. If you recall in the previous scene featuring these two, they had been pulled in to face off against one another. That was pretty fantastic, but this has its own potent charm too, as the babes crane around to look at one another, furious and humiliated. Oh if ONLY we could what they are trying to say, hmmmmm?
Anyway, after some lip-smacking chair action, we join the babes about to escape. Remember how they got loose in the original? Here's the second phase of the stuff we were asked to present here as a standalone feature. Brace yourselves, for it is some superb ballgagging action. With the girls bound up and all crotch roped, seated in the Great Hall, they try to take advantage of being able to use their mouths, but of course, the villain does not want this, so it's feisty blonde beauty Skylar who he silences first.
With the cute Aussie hottie whipping her head around as she gets gagged, Pandora's promise not to talk falls on deaf, uncaring ears. She too is roughly gagged and soon enough both women are struggling like crazy, flopping around, sitting up, bouncing this way and that, juicy tits jiggling, drool fizzing. Oh it's a delight… Eventually the two ultra-squirmers make it into the kitchen, wiggling through a big arch and here they try to stand. They take a looooong time attempting to get the fuck up too, so grab at that popcorn again. But eventually, they are up, and hopping lots and lots, up and down the hall, through the kitchen. It's a tremendous token nude n' barefoot effort, we have to say.
Now, we know how this turns out for the girls, but none of what you will have just seen has ever before been experienced. But as we made you aware in the other adventure, this was coming hard. Now it has arrived and we think you might just agree that it was a welcome concept from this custom requester – keeping another epic back and truly giving people what they wanted, which was tons more of these two in barefoot, naked, ballgagged peril. They are both just so infinitely magical, it isn't hard to keep rolling and rolling with them – a bit like the damsels themselves as they go ape in that big hallway, bound, gagged, chewing on rubber and mumbling obscenities. We're just sorry we kept you waiting for this one. But that wait is now over. Let us know if you want us to do more like this!

Starring: Skylar, Pandora
Size: 996.06 MB
Duration: 00:19:53 min
Resolution: 1920×1080
Format video: mp4
Preview: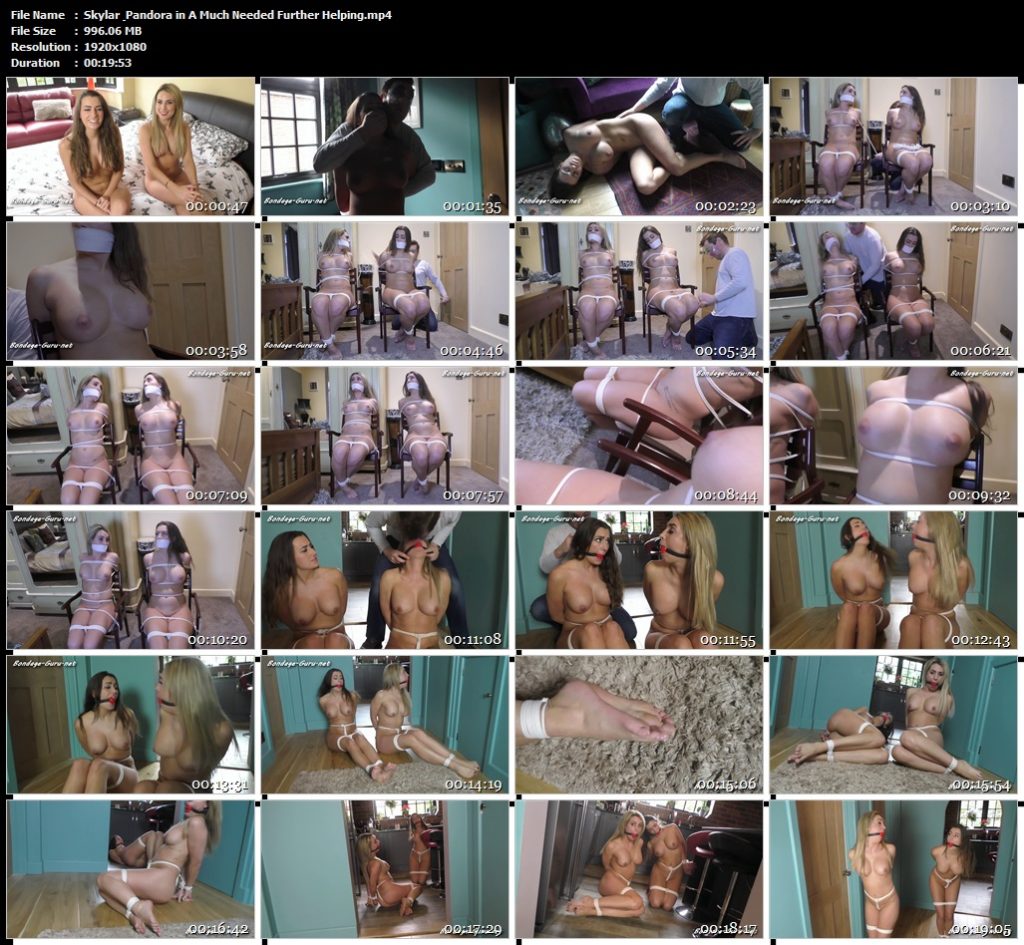 Download link:
Skylar_&_Pandora_in_A_Much_Needed_Further_Helping.mp4