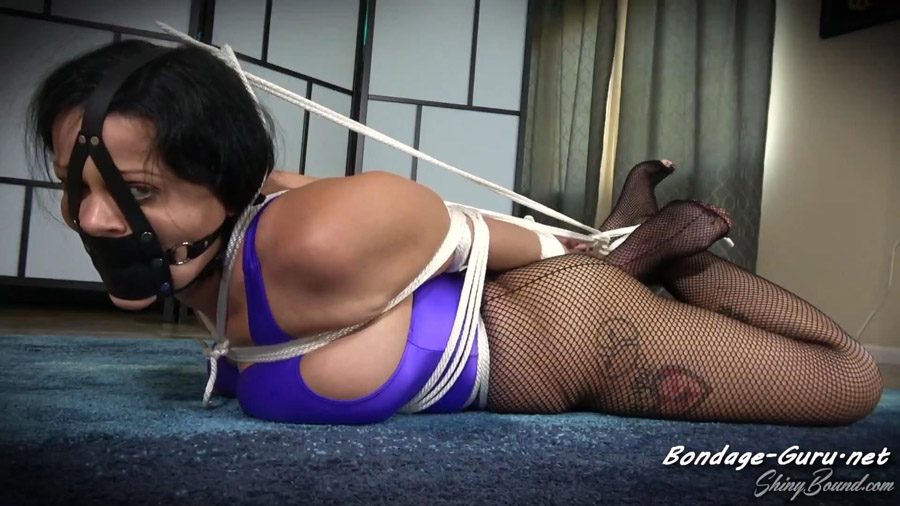 ShinyBound Productions – Nadia White.. Dancer Tied Up and Humiliated
ShinyBound Productions – Nadia White.. Dancer Tied Up and Humiliated
Poor Nadia White's morning dance workout gets interrupted when a stalker finally takes action. He had been watching her for weeks and learning her routine so he would know exactly when to nab her.
He drags her (on screen) into his living room with her hands already tied behind her and with a big leather panel gag keeping her protests to a minimum. She is still wearing her silky purple spandex dance outfit and fishnet stockings. He holds her as he ties her elbows together behind her and then swings her around and ties a tight crotch rope that attaches to her wrists behind. He whips up a snug chest harness with some more rope, and then pushes her to the ground for the hogtie.
He ties her ankles tight and bends her backwards into a painfully deep back arch before cinching the hogtie. Poor Nadia lets out a deep moan. He finishes her off by tying her head harness gag back to her elbows.
Now completely helpless and barely able to move, poor Nadia is in quite a fix. She rolls side to side as her captor gropes her giant breasts and she squeals as he yanks on her crotchrope! He pulls out his camera and starts taking pictures of her. He tells her he is going to show all his friends at work what a little rope slut she is. How Humiliating!! Nadia is mortified and doing everything she can to dodge the photos!
After a while of toying with and humiliating her, he tells her that he has to go to work. If she can get out while he's gone, then she can go free.. But, if not.. He gets more playtime. Also, if she tells anyone, he will put the photos on the internet for everyone to see!

Starring: Nadia White
Size: 569.7 MB
Duration: 00:16:26 min
Resolution: 1920×1080
Format video: mp4
Preview: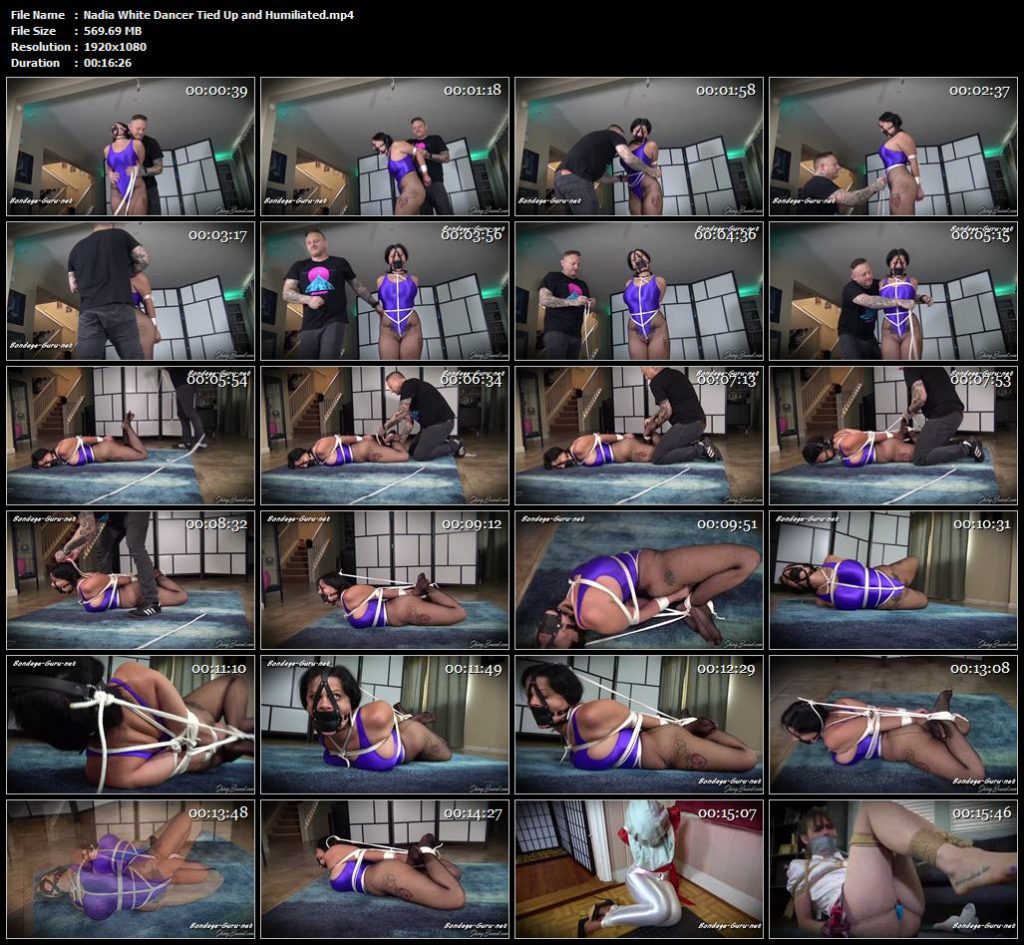 Download link:
Nadia_White_Dancer_Tied_Up_and_Humiliated.mp4