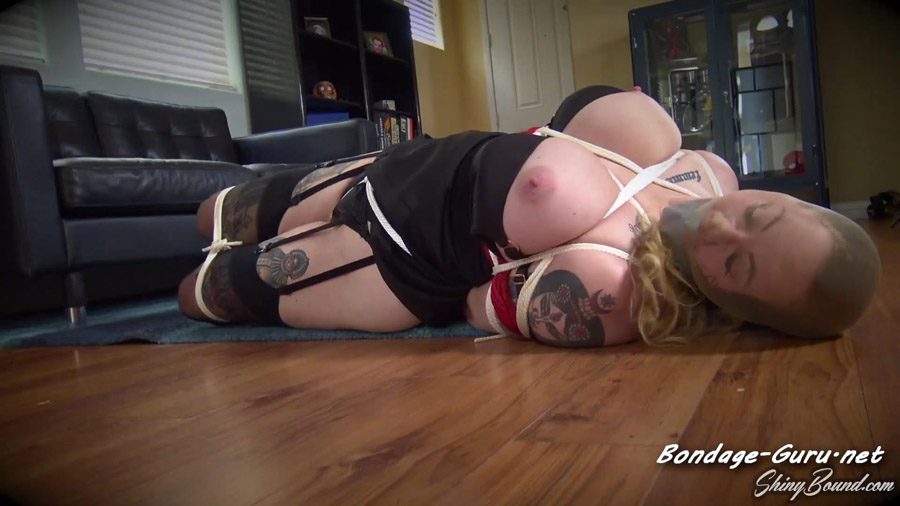 ShinyBound Productions – Madeline Marlowe – The Housewife
ShinyBound Productions – Madeline Marlowe – The Housewife
The Lady of the house has been waiting for the cable guy to come and fix her service for over 3 hours and she is NOT happy. When he finally shows up, she lets him have it.. berating him and commenting about his less than appealing appearance. He apologizes and tries to get to work, but not before she screams in his face about missing her favorite daytime shows. He again apologizes and heads upstairs to take a look at her cable box.
A few moments later he returns and says he thinks he fixed the problem. Madeline corners him and puts her finger in his face telling him what she thinks of this inconvenience, and as she does.. she notices a little piece of pink satin peeking out of his chest pocket. She grabs and pulls it out. "And what is this?! MY PANTIES?!" she exclaims. "Did you actually think you were going to steal a pair of my satin Dior PANTIES out of my laundry basket and get away with it?!"
The cable guy is caught, but he has had about enough of her by now. He grabs her and wrestles her down onto her couch. He pulls some rope out of his toolbox and quickly ties her up. "Why are you SUCH a bitch?!" he yells at her as he pulls the last knot tight. He is tired of her mouthiness, grabs the duct tape out of his box, and goes back after her. This time, she leans up and spits right in his face.
This was the last straw. He grabs her dirty panties and shoves them into her mouth amidst her howling protests. He wraps the duct tape tightly around her face and head to keep them firmly wedged back in her jaw. Now that she's quieter, he takes the opportunity to pull down her blouse and fondle her beautiful breasts. He holds her head back and shoves his hand down the front of her panties as she squirms and fights. He wrestles her tied body to the ground and hogties her. He leaves her like that and heads back upstairs while she fights to get free.
A few moments later he reappears again. This time he has gotten into her laundry and found a pair of shimmering Wolford's tights. She howls at him to let her go and put down those expensive tights. He laughs as he pulls out some scissors and cuts a leg off of the nylons. He stretches it over her head, then wraps another layer of duct tape over the top of her mouth. "That should keep you quiet, bitch!" Lastly he pulls the end of the nylon covering her head and ties it back to her ankles. "Have a great day ma'am.. And, don't forget to fill out our online survey about my professional quality service today." He rips the top page off of his clipboard and tosses it onto her counter. "Bye now!" He leaves her there bound and gagged on her living room rug as he heads off to his next job.

Starring: Madeline Marlowe
Size: 791.64 MB
Duration: 00:17:25 min
Resolution: 1920×1080
Format video: mp4
Preview: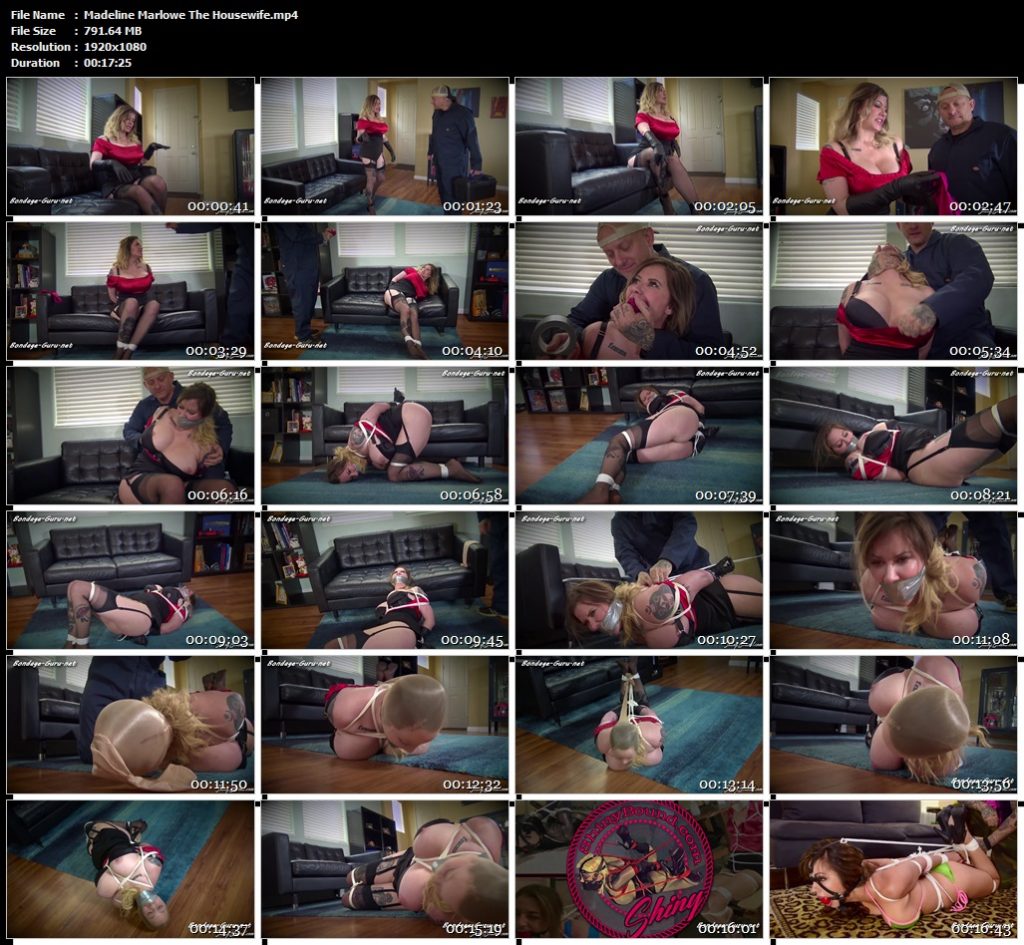 Download link:
Madeline_Marlowe_The_Housewife.mp4