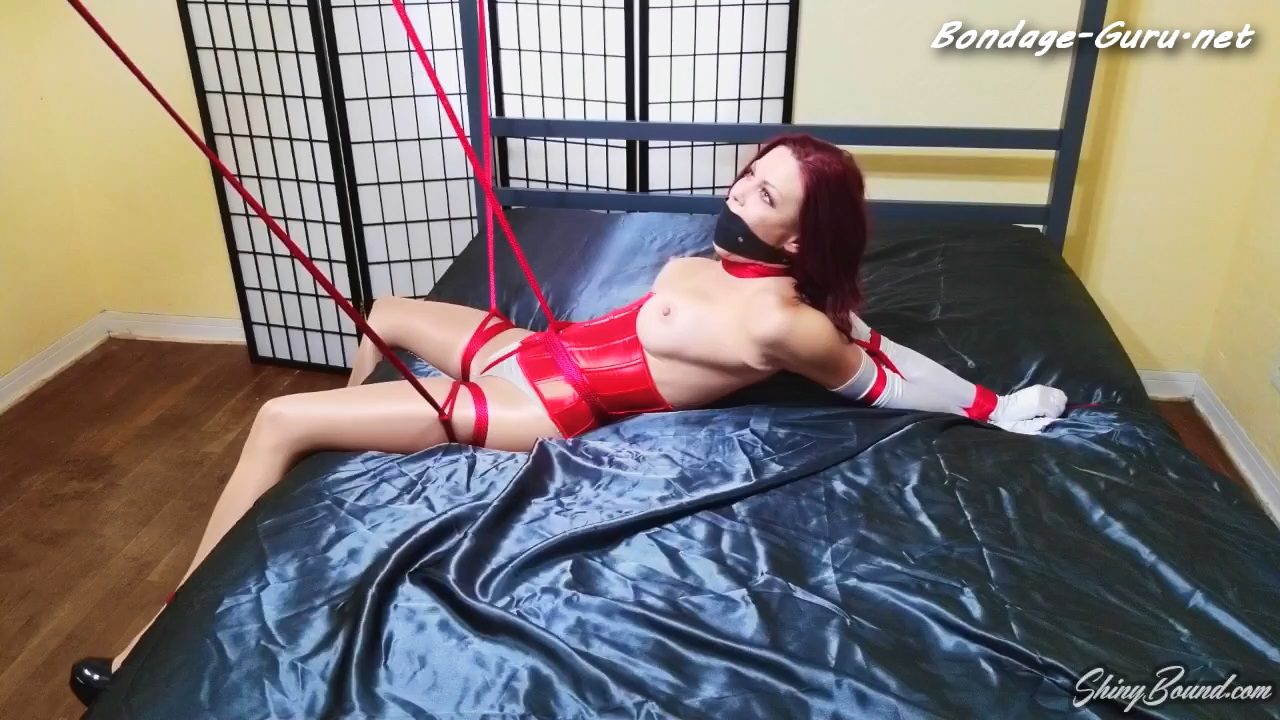 Sarah Brooke and Nyxon.. Bound in Red Rope – ShinyBound Productions
Sarah Brooke and Nyxon.. Bound in Red Rope – ShinyBound Productions
This is actually 2 separate videos that were too short to use on their own, so I combined them into a 2 for 1 update. Both girls tied in red rope and corsets What a deal!
In the first half, a sexy satin clad Sarah Brooke is neck roped to her elbows and tied down to the bed in an interesting crotchrope predicament. This was the shoot my DSLR camera finally crapped out, so the image/ color quality was starting to deteriorate. And I end up piecing it together for 10 minutes worth.
In the second half, Nyxon is dressed like goth girl Abby Sciuto from NCIS complete with pigtails and a black satin blouse/girdle combo. Nyxon hadn't been feeling well the day we shot this, so as the ropes got a little too tight around her chest and arms in the rigging, she tapped out. She looked gorgeous and the tie would have been really cool, but we cut agreed to try another day. Heres the 10 mins of footage we got.

Starring: Sarah Brooke, Nyxon
Size: 1.06 GB
Duration: 00:22:03 min
Resolution: 1280×720
Format video: mp4
Preview:


Download link:
Sarah_Brooke_and_Nyxon_Bound_in_Red_Rope.mp4