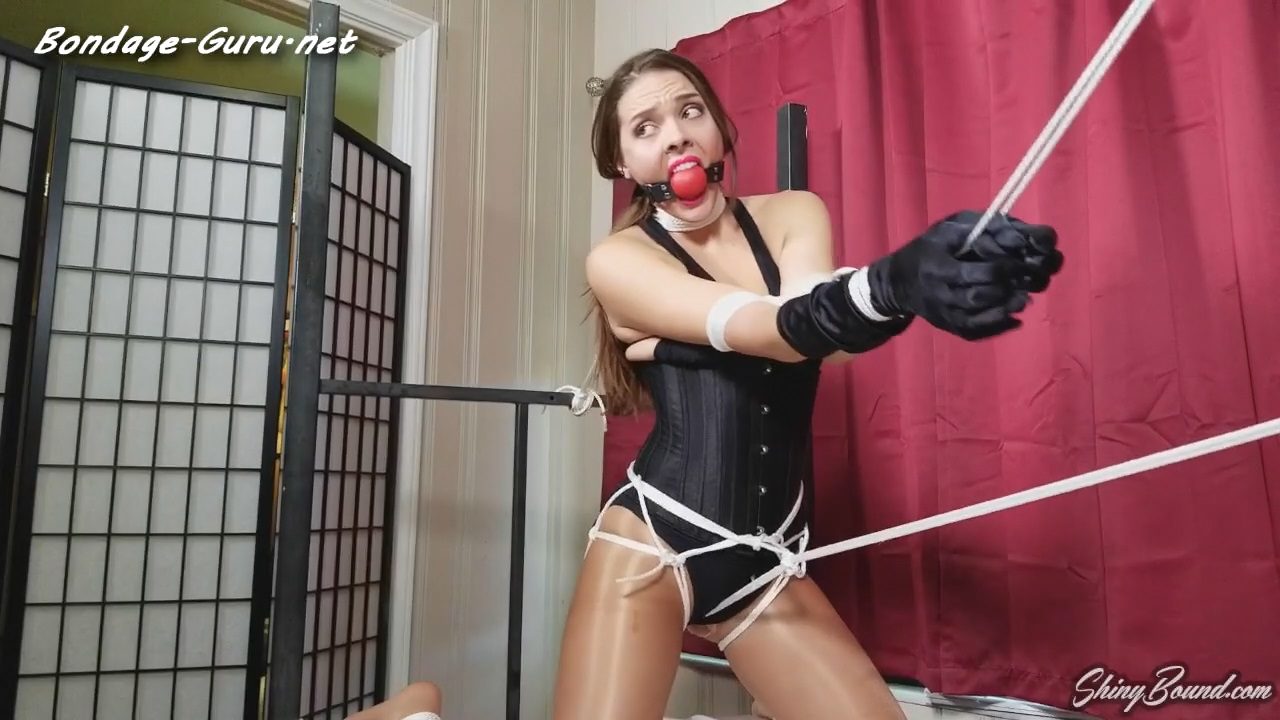 Sadie Holmes.. Neck Rope Predicament – ShinyBound Productions
Sadie Holmes.. Neck Rope Predicament – ShinyBound Productions
The neck rope. A lot of trust is required. Among other things. This was one of my first ties with Sadie Holmes, which just goes to show how quickly our trust and chemistry escalated.
I usually do not tie the hands in front of the model. For me personally, it can ruin an entire bondage video in 1 second. Now there ARE exceptions, like when the girls elbows are tied behind first, and her hands are anchored in front to a crotch rope or collar or something. This video was another rare occasion where I felt it made a better ergonomic for the predicament.
She is kneeling with her ankles are tied apart and anchored back to the bed posts. A thick coiled neck rope tied and then also pulled back to the rail behind her. Next, I wrap a rope around her upper torso, tie her elbows out in front of her, and tie off her wrists. I pull her tethered arms forward nice and snug, putting some pressure on that neck rope and then I double it back, attach it to her crotch rope and snug that tight as well. A ball gag is added, and we leave her to take in her predicament. If she pulls forward to ease the crotch rope, her neck rope tightens and cuts off some oxygen. If she leans back to catch her breath, the crotch rope wedges itself deep into her pussy. With her arms tied in front, she can help hold herself up and take pressure off the neck, but remember. They are also connected to that crotch rope. Nothing comes without its price here..

Starring: Sadie Holmes
Size: 873.19 MB
Duration: 00:23:50 min
Resolution: 1280×720
Format video: mp4
Preview:


Download link:
Sadie_Holmes_Neck_Rope_Predicament.mp4