Sablique Von Lux – Stranded Damsel – ShinyBound Productions
Sablique Von Lux – Stranded Damsel – ShinyBound Productions
Sexy Sablique is down on her luck today. Her car broke down, and as she tries to call for help, her phone dies as well. She walks up the block and sees a house where it looks like someone is home. She knocks on the door and a man answers it and motions her inside.
Once inside he grabs her!
Sablique now finds herself tied standing with her legs tied spread in a strappado position with her arms bound impossibly tight behind her. She is furious and calls out to the man to come and let her fucking go now! Finally he returns to the room with a roll of clear vinyl tape and a huge sponge ball. Amid her protestss he stuffs the ball into her mouth and then wraps the tape tightly around her head to keep it in place.. Lodged in the back of her mouth.
He picks up another length of rope and hikes up her skirt. He wraps it around her waist and then down over the front of her satin panties and up the back, making a tight crotchrope. She howls angrily at him as he pulls it tight.
"Now then, I think this will hold you.. Until I figure out what I am going to do with you.."

Starring: Sablique Von Lux
Size: 569.38 MB
Duration: 00:15:03 min
Resolution: 1920×1080
Format video: mp4
Preview: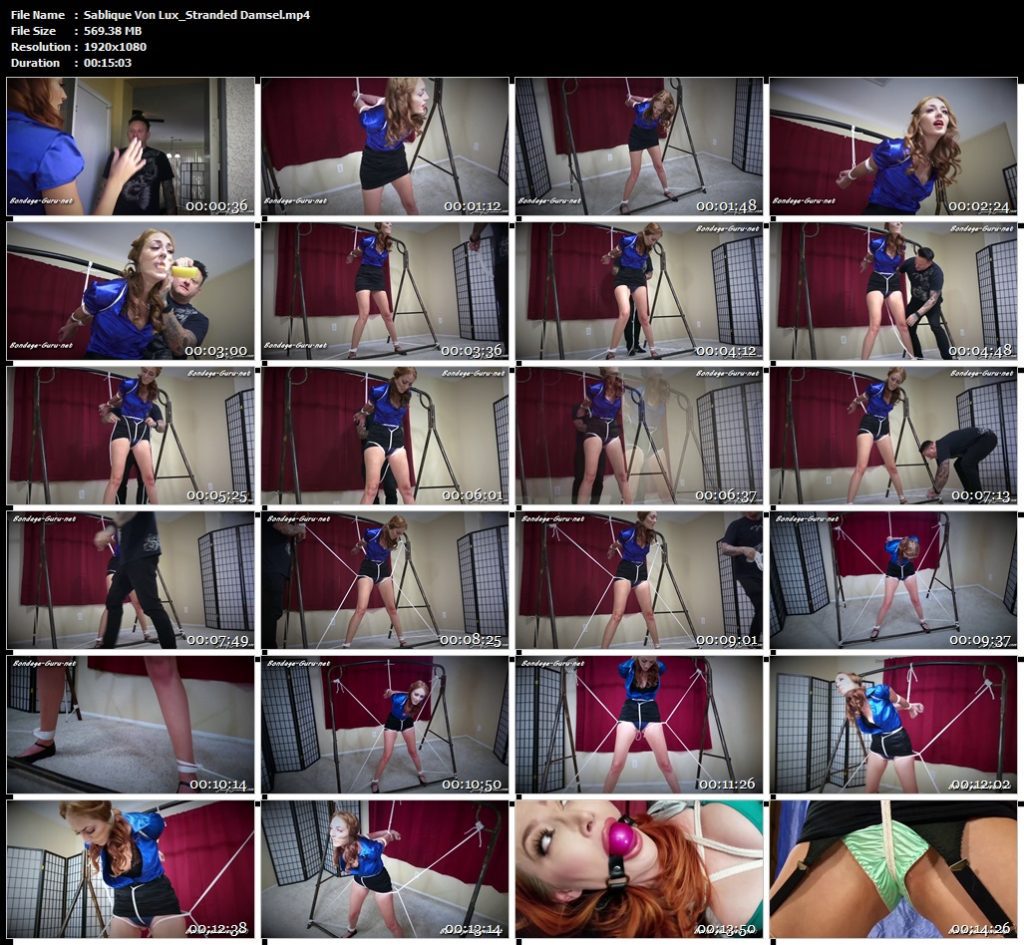 Download link:
Sablique_Von_Lux_Stranded_Damsel.mp4