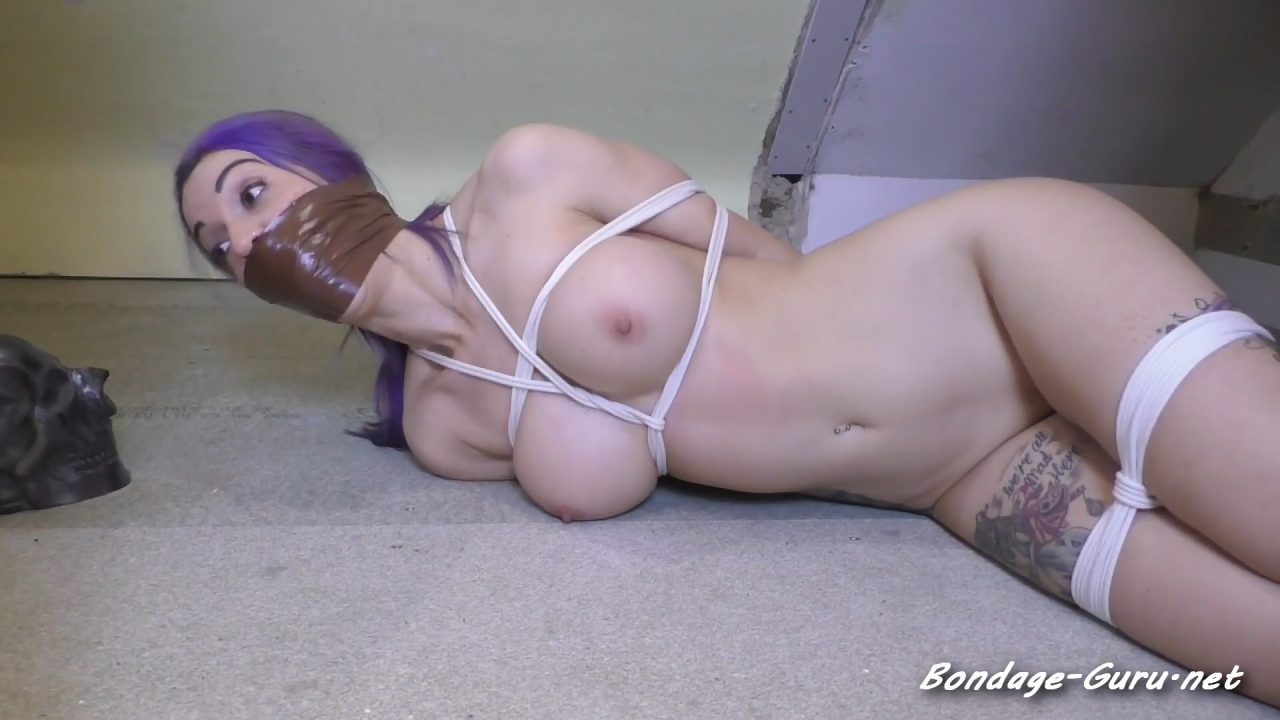 Roxxi in: Stripped Naked & Obsessed Over @ the HideOut, The Madman Used a SuitCase in His Attempt to Smuggle Her Out of the Country! – Borderland Bound
Roxxi in: Stripped Naked & Obsessed Over @ the HideOut, The Madman Used a SuitCase in His Attempt to Smuggle Her Out of the Country! – Borderland Bound
Beautiful stripped naked Roxxi is presently being wedged into a suitcase by a man engulfed with his desire for her hot bare feet. He's snatched her from her home, spirited her to his hideout, where she writhes gagged and tied, blindfolded, with her mouth stuffed, her sweet toes twined together. She is his over-riding fantasy, and he has stopped at no cost to have her. Now he wants her in his luggage as he prepares to drive down to the Quay, and get her onto his speedboat!
Overpowered on her bed, the supine Roxxi is trussed up first in her underwear, then stripped naked, the way her demented stalker wants her. He's been scoping out her place for weeks and has seen his opportunity to slip into her home and get her! The purple-maned stunner is driven back to his hideout, with her mouth crammed full of handkerchief! He plays with and fondles the bound hottie, enjoying her strong, slim body and squeezing big, juicy boobs – and her feet, by the way, the cause of all of this.
Daydreaming of ladies' feet was a big thing for him in high school – perhaps even earlier, but we won't go there. This isn't a psychology paper. This is about a very pleasurable fetish, but one which has led this particular dude to do bad things. Unable to obtain the beauty through guile, he has decided to go hard instead and now, as he gropes the captured girl, he produces a roll of brown tape and binds her mouth and head, quite brutally indeed. The naked hostage mumbles angrily at him while he continues gagging her and playing with her. He then stalks (get it?) off, leaving the nude babe to struggle and strain, naked, tied up, barefoot, toe-restricted. It's divine!
Roxxi is one of the sexiest strugglers we've had in since yesterday, but in all seriousness, the girl is piping hot. She really knows how to work that body, teasing us while at the same time giving us everything. It's something we get out of the girls here at Borderland Bound, you may have noted, and why you are so thrilled by these girls we grab n' gag, no doubt.
The barefoot toe tied captive surges and rolls, one minute blindfolded by her returning captor, then allowed periods with it off. He's tied her so tight though, she can barely wrap her head around it all, and that gag – did he have to stuff quite so much into her mouth?? Evidently so, and as the beauty gag talks, superbly muffled, we are glad that he did!
Later, and the beauty is blindfolded again with a scarf, her body enjoyed while she struggles against him, pushing her tight little bum into him, which he enjoys, of course. The tied girl is again left to squirm before finally being stuffed into a suitcase – man she has to be PUSHED into that fucker and left 'unzippered' for a while. She actually resembles a sandwich filling between the jaws of that case, and it is awesome. Wriggle, Roxxi, for all you are worth. While we watch.
Seems our trussed up damsel is going for a little boat ride with this dude. We hope she kicks his ass overboard and gets loose, but not until she's done some more struggling for our exquisite pleasure. Oh Roxxi, yes you DO tease us. Are you enjoying that gag by the way? We think you might be.

Starring: Roxxi
Size: 1.07 GB
Duration: 00:42:07 min
Resolution: 1920×1080
Format video: mp4
Preview: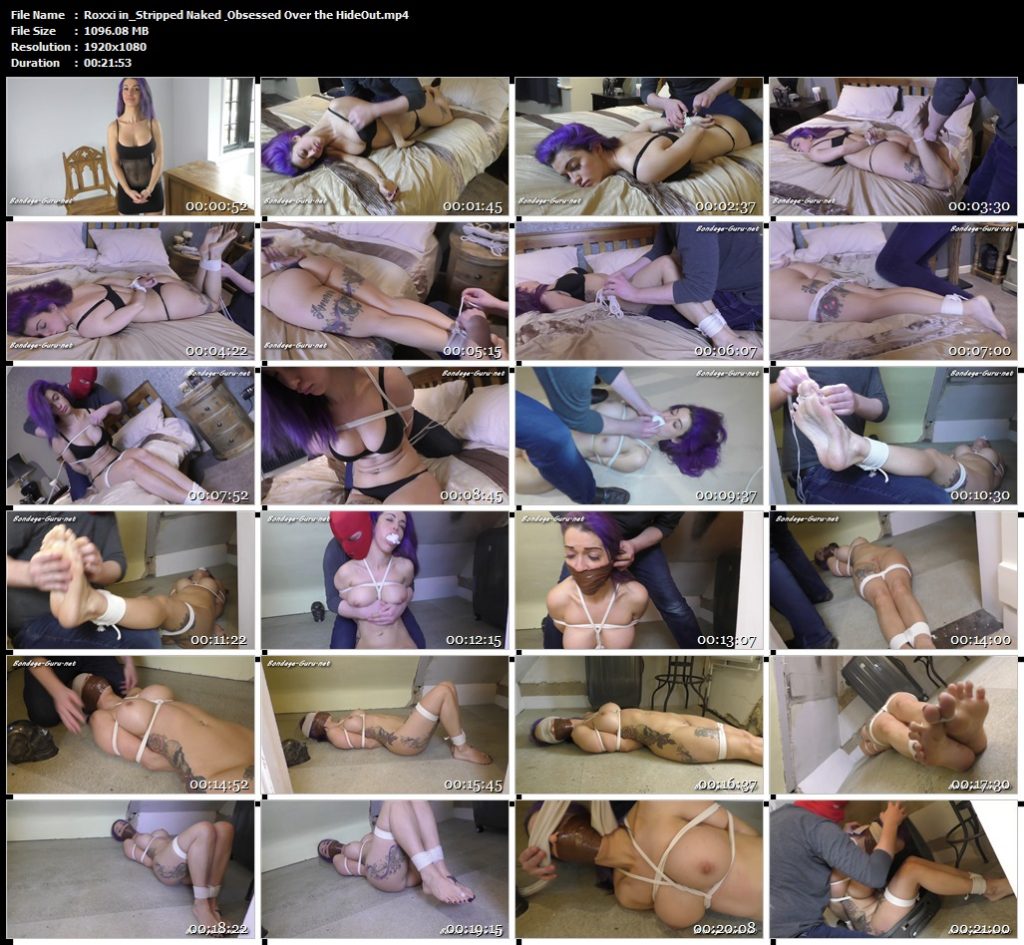 Download link:
Roxxi_in_Stripped_Naked_&_Obsessed_Over_the_HideOut.mp4