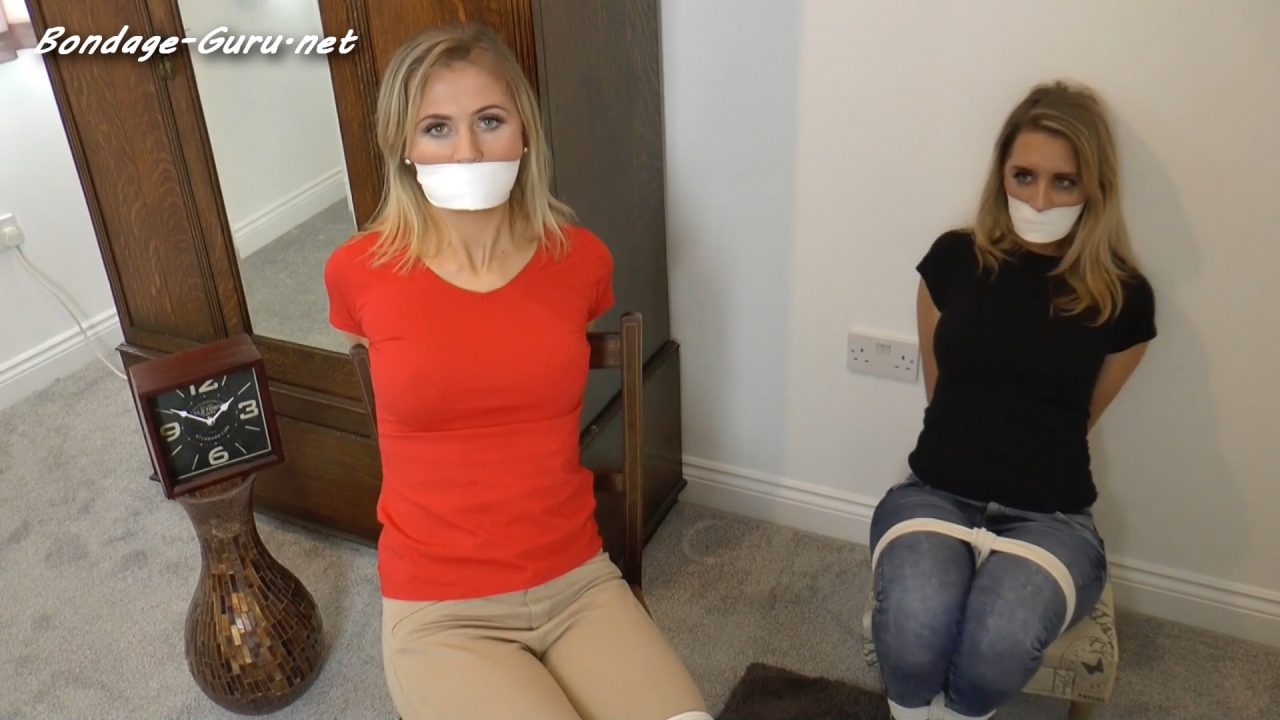 Melissa, Daisy, Taylor & Brook in: Running Out of Time: ClockWork Capture Capers For Sexy Little Wiggling Sleuthers! – Borderland Bound
Melissa, Daisy, Taylor & Brook in: Running Out of Time: ClockWork Capture Capers For Sexy Little Wiggling Sleuthers! – Borderland Bound
In classic girl detective in jeopardy vein, four delightful beauties are tied up and gagged with handkerchiefs over their mouths. Their fates are unclear but the sheer sexiness of their predicament is VERY clear, as you will soon experience. Welded together – titanium damsel cutlets – this is an impressive showcasing of serious struggling and delightful mmmmmmpppphhhing. You know us by now, so you'll know just how fine this is going to be.
First up are super-busty Taylor and Daisy. They've been nabbed out in an old potting shed or something and now are to be found getting gagged in a sinister, recently plastered room. Unable to speak, the babes are threatened with trouble should they make too much noise – uh, but not that they can really anyway – and are left squirming, bound hand hand and foot, in the dank chamber. Faint lip impressions (we know how hot these are) can be made out through that white cloth, so tightly cinched over their face….
The ladies promise an action-fueled time as they try to communicate while gazing at each another (we wonder what they are thinking, see the other girl with such a tight gag over her mouth) before writhing around on the floor, trying earnestly to work their wrists, for they simply must6 escape, and time is of the essence. It's no use, those wrists are crossed and locked behind their backs and with their blue jeans-clad legs all bound up too, they are pretty helpless. We'll just have to look out for them, or rather look AT them, as they struggle for our full entertainment.
Just when we thought things couldn't get much hotter, we present to you another little story about two sexy blondes investigating an old house on – you guessed it – the edge of town. Rumour has it that a number of girls have last been sighted entering but not leaving – though there was that thing with all of the rolled up carpets coming out of there, with a lot of bumps and seeming to move, but anyway.. The girls sneak in through a pried open set of French doors and have a look to see what they can find.
Unbeknownst to her, and in ultra-comedic vein, Melissa is snatched, hand clamped tightly over her mouth and unable to warn, right behind buxom Brook. The hot, blithely unaware girl wanders down the stairs, completely oblivious to the mega-take down occurring on the second floor. With that, Melissa is left trussed and gagged in back room, while the villain – an associate of Old Man Chin Chops, don't you know, gets in place to grab HER too!
Leaping out on the startled chick, he bundles Brook, hand clapped over her own warm mouth, into another room and soon enough has both girls bound and gagged upstairs. Curiously, though crucial to the weird title of this working, a clock has been set alongside them, and both wonder what it is in aid of. And while they wonder, they do some seriously sexy gag talking. Well, mumbling anyway. You'll like it very much.
Later, and the captive snoops are visited by the creep who took them out. He ominously warns of bad things happening to them on the count of midnight. Which is many hours away yet… Unhappy with this prospect, the ladies hatch a plan when his back is turned to get on out of there!
With too-cute Melissa struggling down from her chair, and Brook wriggling off of her own perch, the girls are gag mumbling and trying to get at one another's' restraints. Sitting in front of the door, they attempt to keep the baddie from re-entering, but of course he does so anyway, via a secret passage. Curses! Now what is he planning for them?? Who cares? It's the girls' gag ranting and exciting struggling, at the thought of what might come next, which we are focusing on. And that shall be that! Two standalone, amaze-scenes presented together, with much love and respect for all of our true OTM gag aficionados!

Starring: Melissa, Daisy Dillon, Taylor Rose
Size: 1.16 GB
Duration: 00:21:04 min
Resolution: 1920×1080
Format video: mp4
Preview: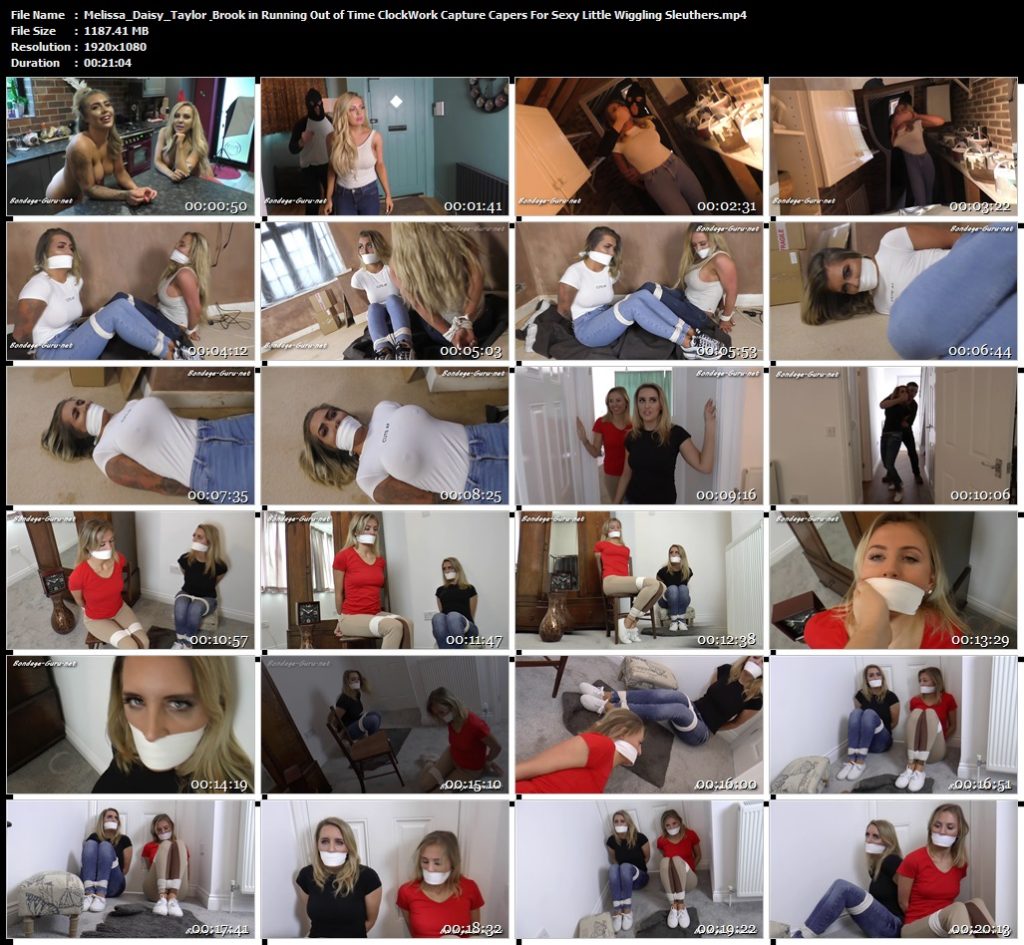 Download link:
Melissa_Daisy_Taylor_&_Brook_in_Running_Out_of_Time_ClockWork.mp4