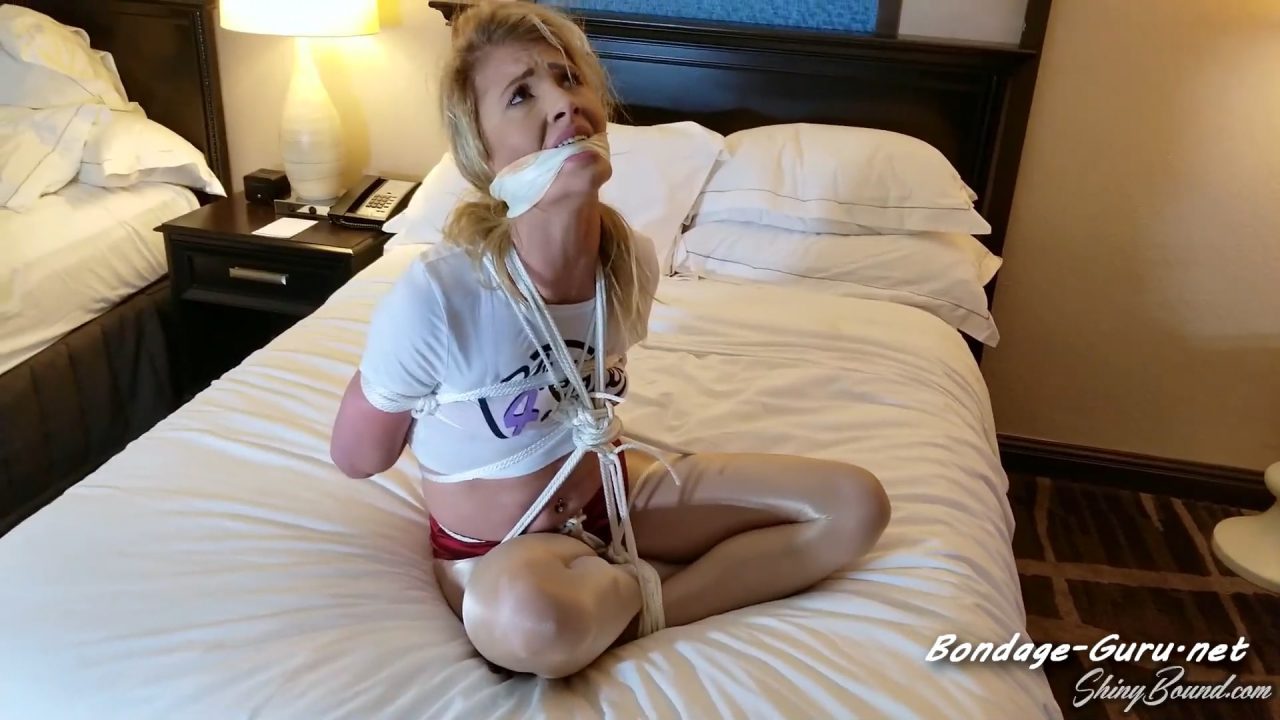 Maia Evon.. Lotus Reverse Prayer – ShinyBound Productions
Maia Evon.. Lotus Reverse Prayer – ShinyBound Productions
Maia Evon gets a progressively strict reverse prayer and lotus tie. First we harness her upper body, welding her hands up and between her shoulder blades and banding her torso with rope. Next a tight cinching crotch rope is pulled and the knot ends up wedged directly into her satin panties at clit level.
For a gag, we stuff a giant sponge ball into her mouth and then wrap her head with tape, making a cleave gag style tape gag that is impossible for her to spit out.
She lays on the bed and her legs are tied crossed and then pulled up so she is sitting in the Lotus position. More rope is added and wrapped around until there is not only no way to escape, but no way to move at all! She tries to rock back and forth or tilt, but there's just no way. She gets frustrated and moans, and even says "I can't move!" in gag talk.
She gives it a good long attempt, but finally she's had enough. Her hands are losing feeling and the microfoam gag is tightening and shoving her mouth packing back to the point where its beginning to choke her. There we end so I can cut the ropes and release her.

Starring: Maia Evon
Size: 742.33 MB
Duration: 00:16:31 min
Resolution: 1920×1080
Format video: mp4
Preview: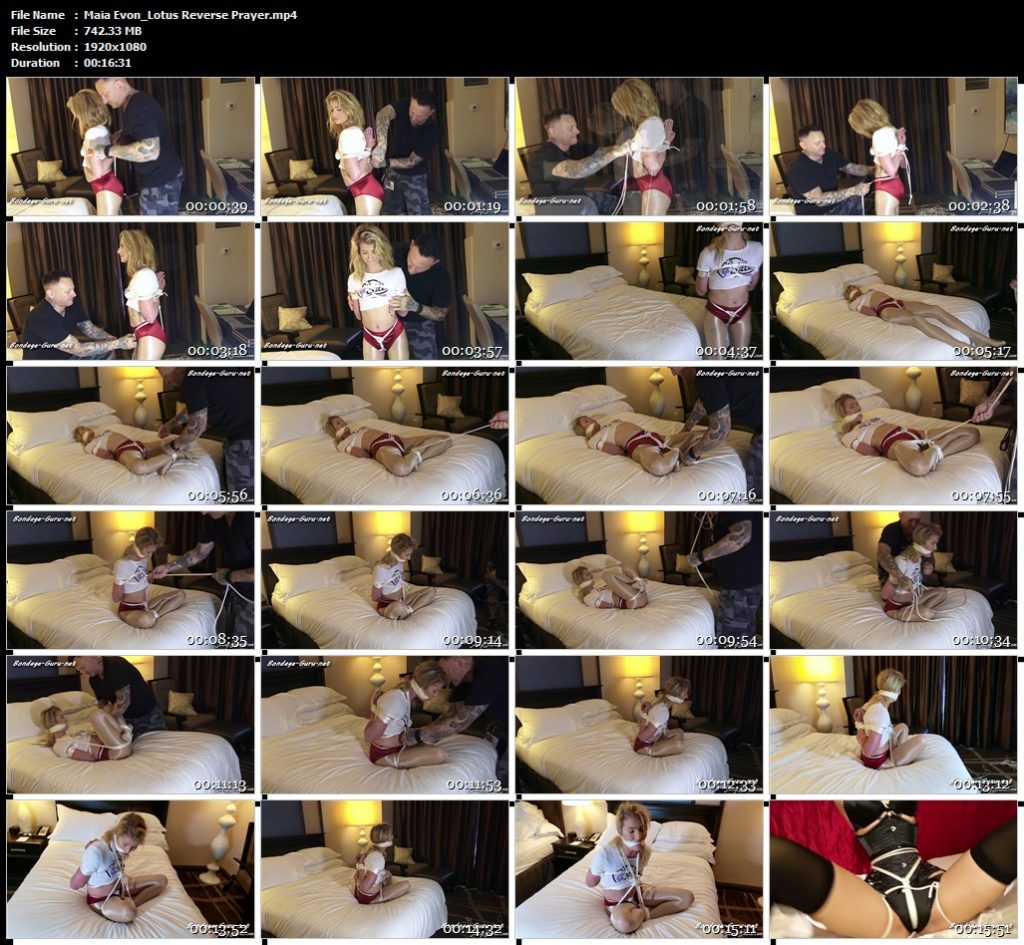 Download link:
Maia_Evon_Lotus_Reverse_Prayer.mp4