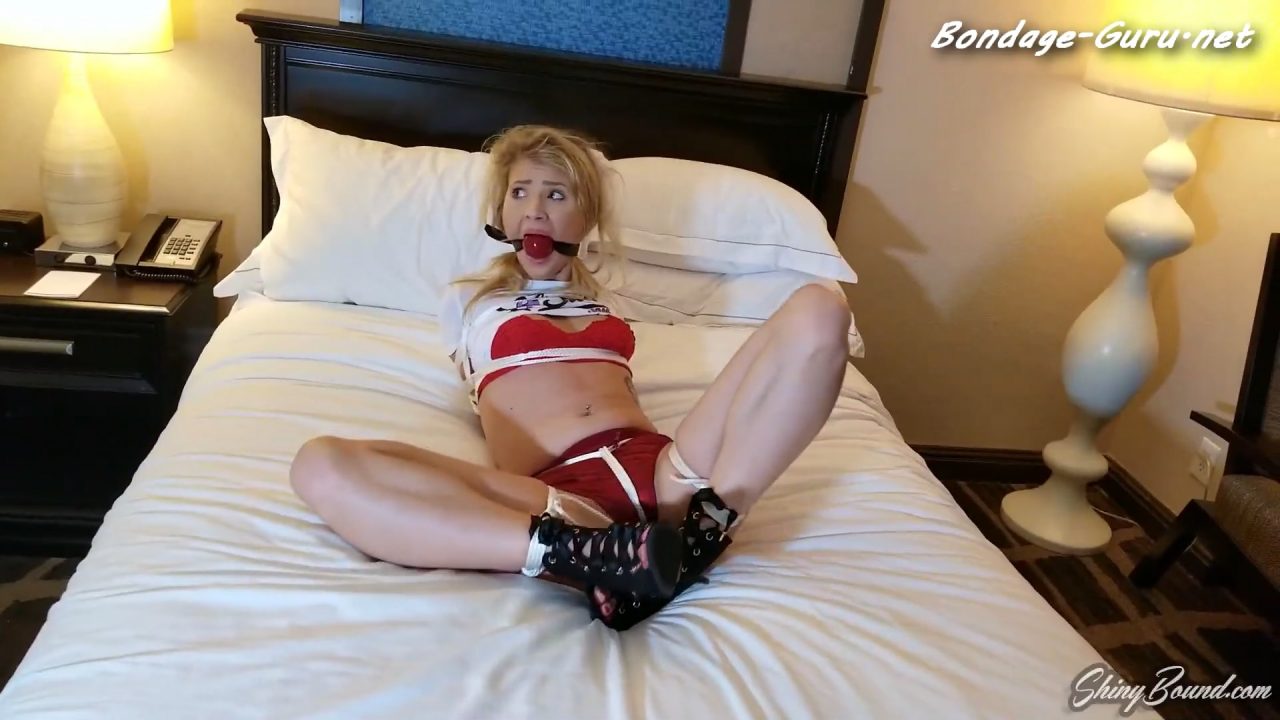 Maia Evon.. Call Girl Captured – ShinyBound Productions
Maia Evon.. Call Girl Captured – ShinyBound Productions
Maia shows up to the hotel right on time. She takes the elevator to the 3rd floor and walks own the hallway to the room where she's agreed to meet her client. As she unsuspectingly heads down the hall, a door opens up and a stranger grabs her and yanks her inside!
She awakens and slowly opens her eyes. She's in a dimly lit room. She is laying on the bed in the center of the room. Her arms are tied up tightly behind her, and theres a huge rubber ball gag in her mouth. This entire realization hits her almost all at once, and she starts to panic. Just as she starts to get fiesty, the stranger comes over to her. "So you're finally awake." He sits on her, pinning her down with his weight. She is completely helpless as he pulls up her shirt to expose her lacy red bra underneath. He moves his rough hands down her body and unzips her skirt. She fights as hard as she can, but with her arms tied under her, he has little difficulty removing it. "Well well. Look at those sexy satin panties." He says ultra creepily.
He gets up off of her and flips her over onto her belly. Before she can gain any momentum, he is on top of her again. She struggles and calls out for help through her gag. He folds her kicking legs back one at a time and "frogties" them. Now he rolls her back over again. He pulls out another rope and ties it around her slender waist. "Here's the best part." he says as he pulls the rope down through her satin covered pussy and up the back, pulling it extra tight and tying it off again at her waist. "The crotch rope." he says with a smile.
He gets up to admire his handywork. She tries to kick out at him and wiggle free, but it's no use. She is tied up very well. This guy has definitely done this before. He lays back down beside her and gropes her helpless body. He pulls on the crotch rope and watches her squirm and try to escape his touches.
"I'm going to run out and prepare a few things so I can transport you out of here. You stay put, ok?" He smiles and leaves. She knows she has precious little time until he returns for her. She frantically struggles and pulls at the ropes, looking for knots or any way to slip free. She calls out through her gag just in case there is anyone within earshot that may hear her. Will she be able to escape? What will happen to her when the stranger returns?

Starring: Maia Evon
Size: 737.83 MB
Duration: 00:16:58 min
Resolution: 1920×1080
Format video: mp4
Preview: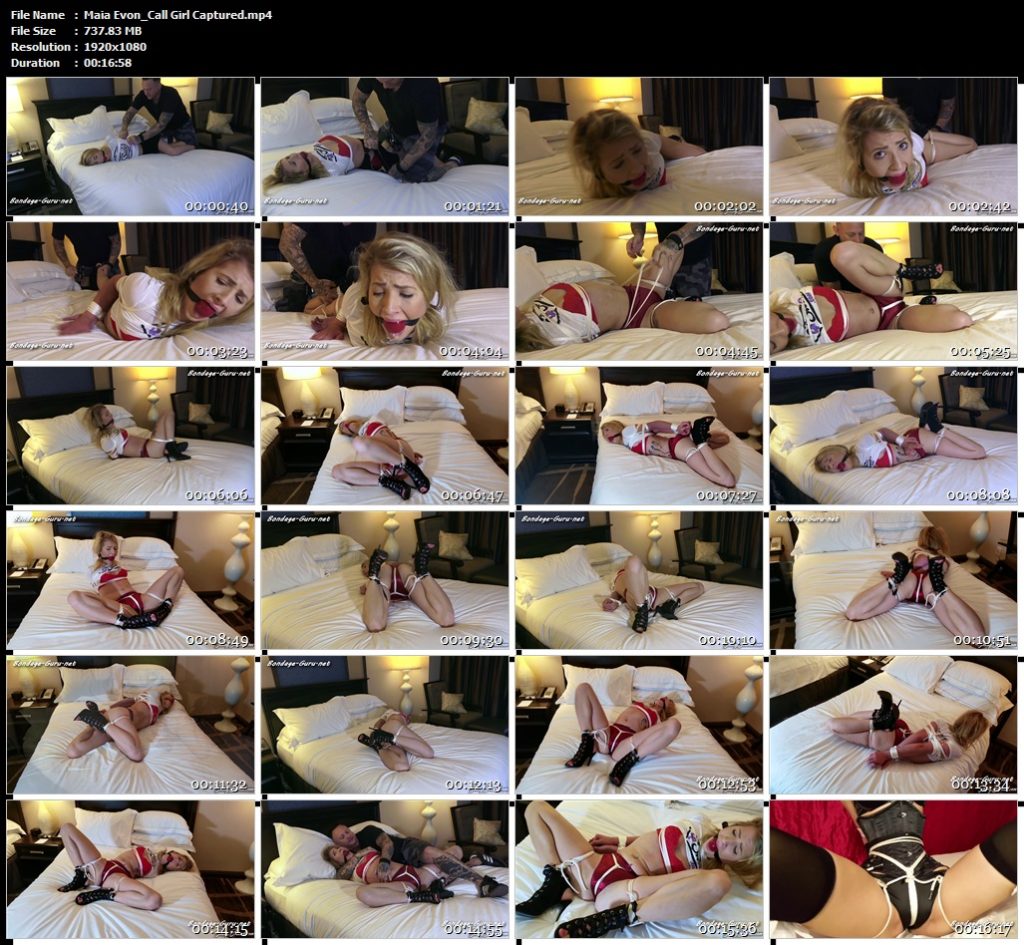 Download link:
Maia_Evon_Call_Girl_Captured.mp4