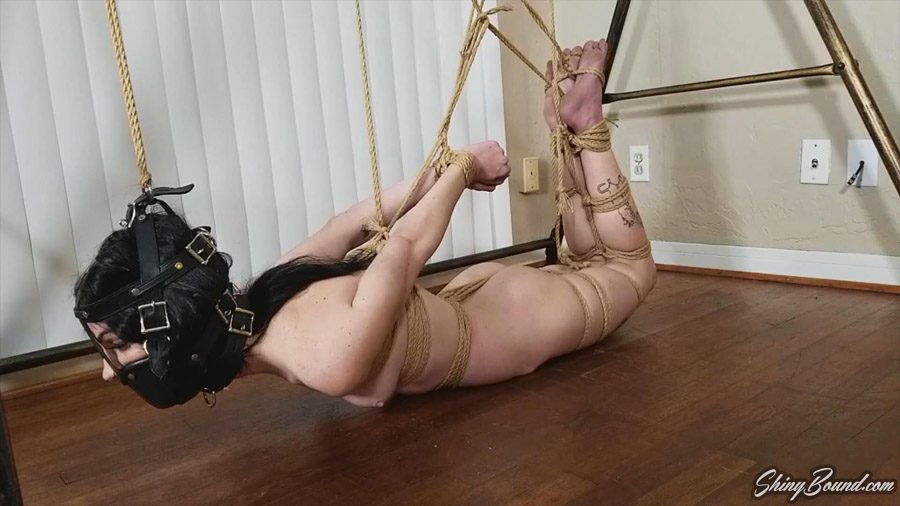 Lydia Black- Bound Until Broken Trial 3 – ShinyBound Productions
Lydia Black- Bound Until Broken Trial 3 – ShinyBound Productions
OVER AN HOUR AND A HALF OF UNCUT BONDAGE!!
I received a custom video request for a seriously tight nude bondage video where the model would be paid by the minute and try to last as long as she could in the strict tie. I almost refused the video, but then Lydia Black said she wanted to try it.
This video is the last of the three trials. In this video she was to be progressively tied and manhandled with no mercy and end up hogtied in a partial suspension on the floor. Once hogtied, her toes were to be tied down exposing her open soles, and she was to be tickled mercilessly.
I drag her into the scene naked and muzzled, with wrists bound behind her.. I tie her entire body from head to toe in natural jute rope and add a monstrously tight crotch rope.. I carry her across the room and lay her down for the hogtie.. She is left tied and muzzled while I intermittently tickle her mercilessly! This video is over and hour and a half UNCUT, so you get her full, real suffering experience!! Check out the videos for the 1st and 2nd trials to see the whole painful day of bondage poor Lydia went through for this sadistic custom!
Bondage, BDSM, Rope Bondage, Muzzled, Hogtied, Nude Bondage, Naked, Crotch Rope, Tormented, Strict Bondage, Tight Bondage, Real Bondage

Starring: Ashley Lane
Size: 2.38 GB
Duration: 01:38:19 min
Resolution: 1920×1080
Format video: mp4
Preview: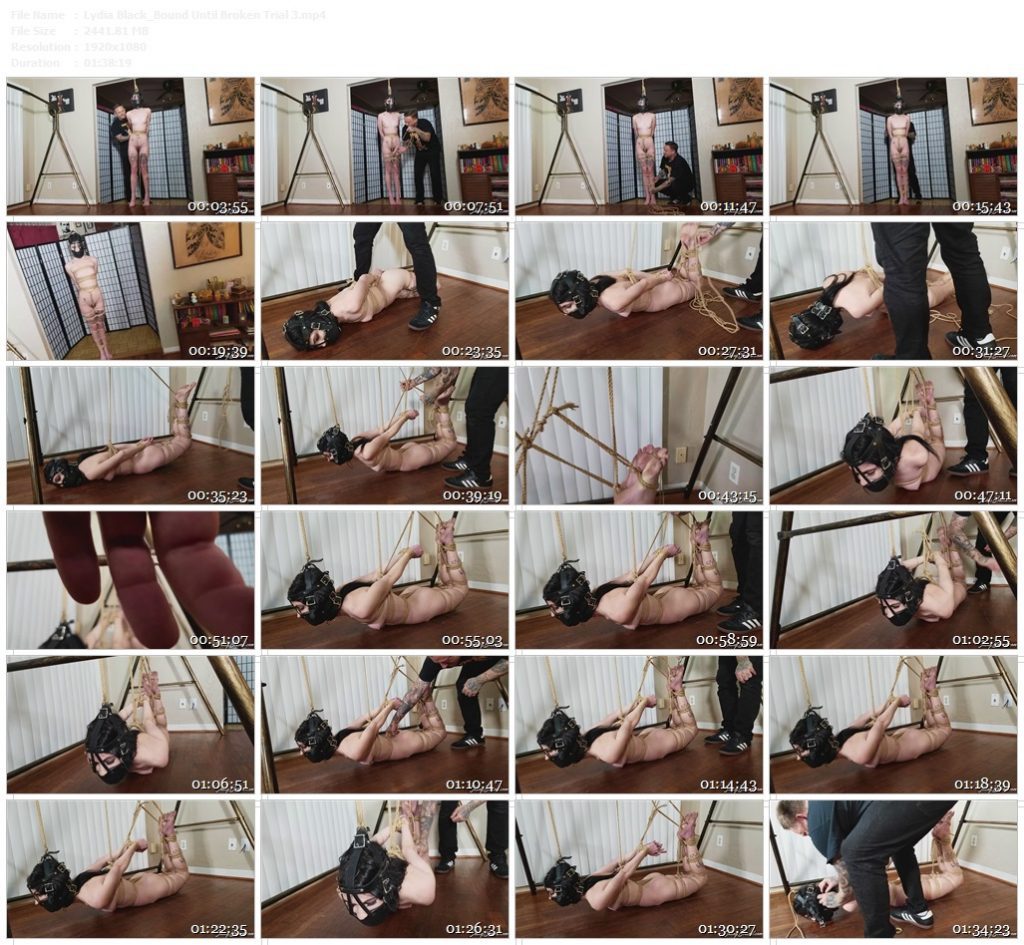 Download link:
Lydia_Black_Bound_Until_Broken_Trial_3.mp4