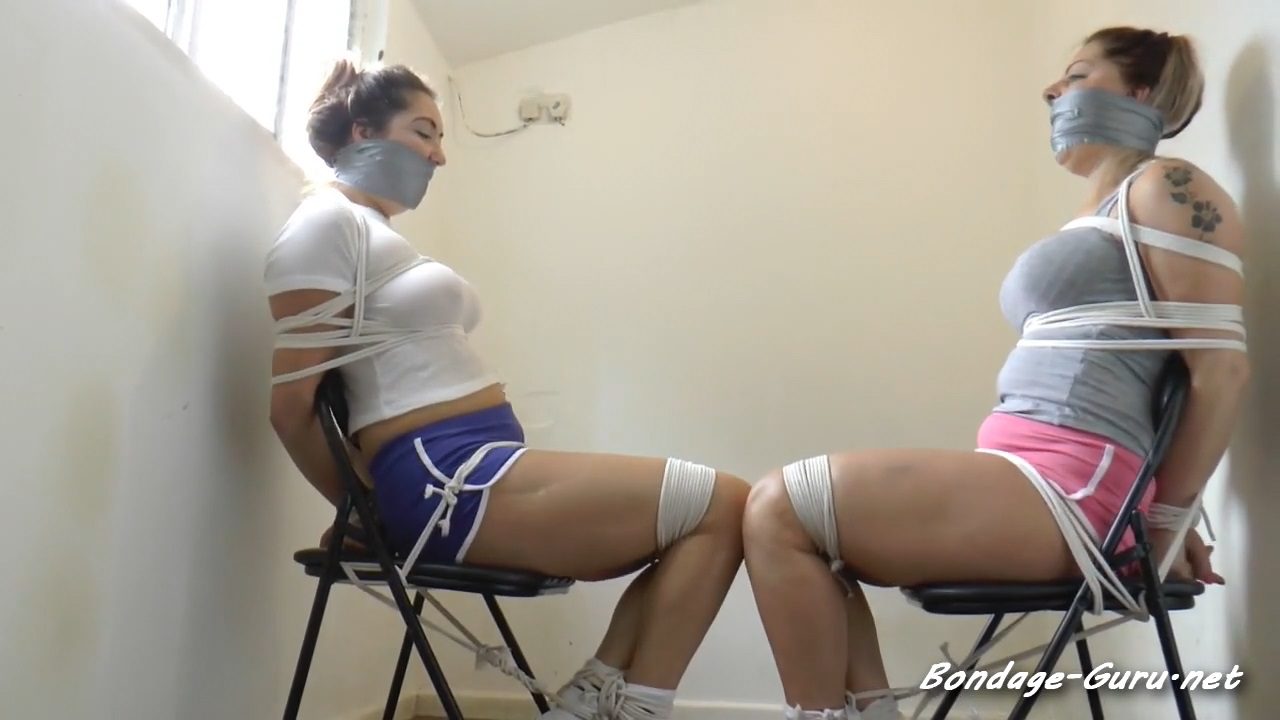 Lexi & Sarah Jayne in: The Smugglers Caught Us Recording Their Garden Gnome Operation & Gagged & Bound Us Really Tight In An Old Shed (Full Clip) – Borderland Bound
Lexi & Sarah Jayne in: The Smugglers Caught Us Recording Their Garden Gnome Operation & Gagged & Bound Us Really Tight In An Old Shed (Full Clip) – Borderland Bound
Tall, busty brunette beauty Lexi is joined by the lovely (and also pretty chesty, mmmmmm) Sarah Jayne in their first ever adventure with us. Here they play undercover cops posing as joggers in order to bring them to MacDonuts Farms, in a way that might not arouse suspicions. Suspicions at least. They might arouse a few other things dressed like that. Now, down on the Farm is where, if the snitches downtown are to be credited, an evil smuggling ring has found a new but not entirely original method with which to get their product where it needs to go. Gnomes. Garden gnomes to be precise. The bastards are stuffing them with bags of their product. And they might have gotten away with it for a little while longer had it not been for these two pesky, hot bitches in their little jogging outfits and sneakers with rolled down socks. Oh, how cute. Well, they intend to STILL get away with it.
As the sexy pair of undercovers move through the gardens, wielding a camcorder set to record, they take as much footage as they can. Peering through a shed window, they see some gnomes lined up, and the camera keeps recording. Then they split up to search the grounds some more. Bad move, babes. Lexi is the first to get jumped while snooping around a dilapidated greenhouse. Brutally handgagged, she is dragged into some bushes, unable to call out for help. Soon she is hidden, gagged and bound, in an old shed. Now it's Sarah Jayne's turn. As the bouncy little bitch floats by, she too is nabbed the same way. Pretty soon, both girls have been bound into chairs in that shed, their mouths gagged with very tightly pulled black cloth strips. But now it's time to really silence this pair.
While Lexi gives him some shiz, he stuffs a rag in her mouth and viciously binds her lower face with strong, sticky tape. Her eyes bulge as she continues to try to yap, while Sarah Jayne looks on in horror. Genuinely, we like to think. She gets it next and soon enough, the heavily rope bound girls are struggling diligently in their chairs, unable to summon any attention from the nearby farmer, whom they believe knows nothing about the filth going on at his farm, including themselves, now secret prisoners destined for who knows what fate!
The brutally gagged ladies continue to thrust and surge, bound down to their seats, their incredible skin tight gags clearly wearing on them. They try amazingly to speak and the sounds of extreme mufflement are simply wonderful to behold. Their captor, Ludwig Van-Smith, comes in to fuck with the tied up babes, much to their chagrin. They are positively furious behind those gags. How DARE he bind and gag a couple of cops like this. Does he REALLY think he will get away with it? Evidently so, as he turns their chairs in to face one another. Now the busty beauties get to stare at each other, both recoiling at how huge their wrap gags are! Struggling furiously, their ropes hold fast, and the girls become more and more frustrated watching the other fight unsuccessfully.
Now we get even more intense, chair creaking mayhem as the two hotties really go at those ropes in their chairs, repeatedly gag talking at one another, utterly frustrated that nothing is understood. Then they both try to attract attention through the steamy shed windows. Somebody HAS to be out there, who can help them, surely! And, on that note; would you? We mean, if you happened to be passing? Or would you instead look on in wonderment at the two bound and helpless captives within and thank the Deity of your choice for evil smugglers who know how to take care of nosy bitch cops? While you mull that over, do check out the girls in action. They are simply incredible. Have no doubts about that.

Starring: Lexi Leigh, Sarah Jayne
Size: 490.07 MB
Duration: 00:19:25 min
Resolution: 1280×720
Format video: mp4
Preview: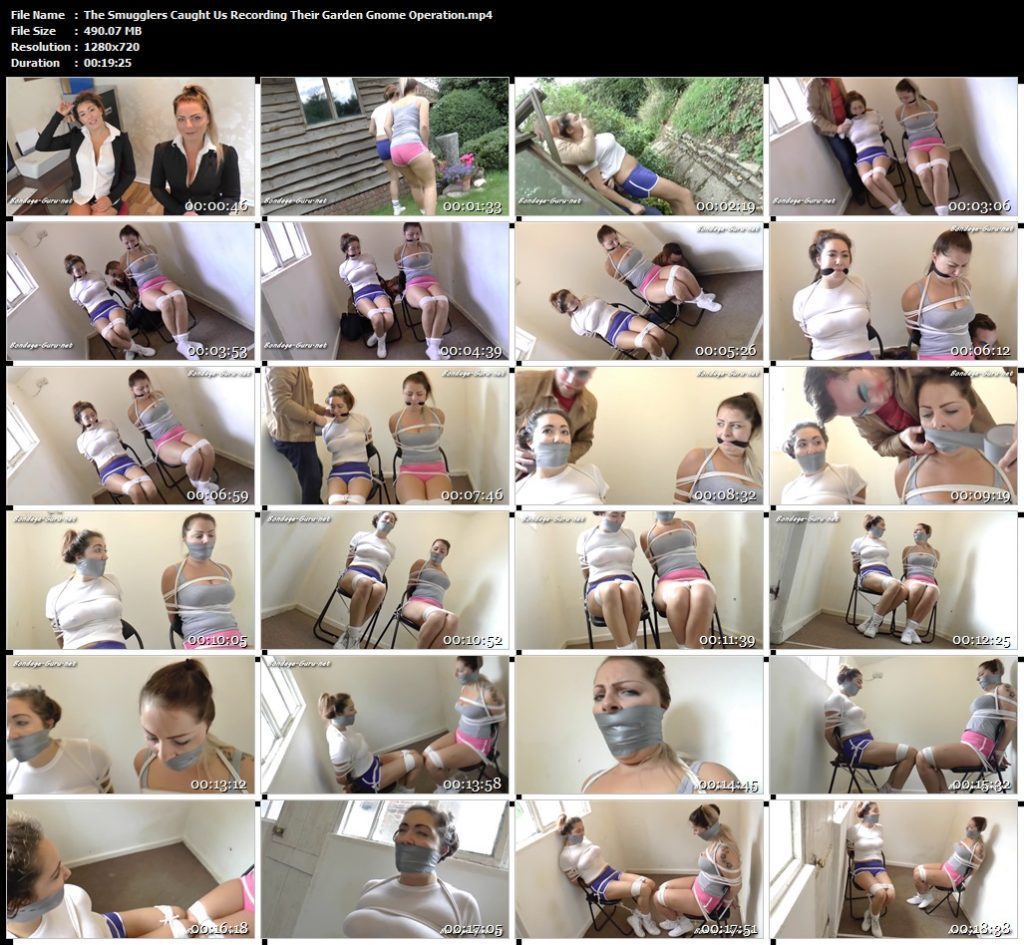 Download link:
The_Smugglers_Caught_Us_Recording_Their_Garden_Gnome_Operation.mp4