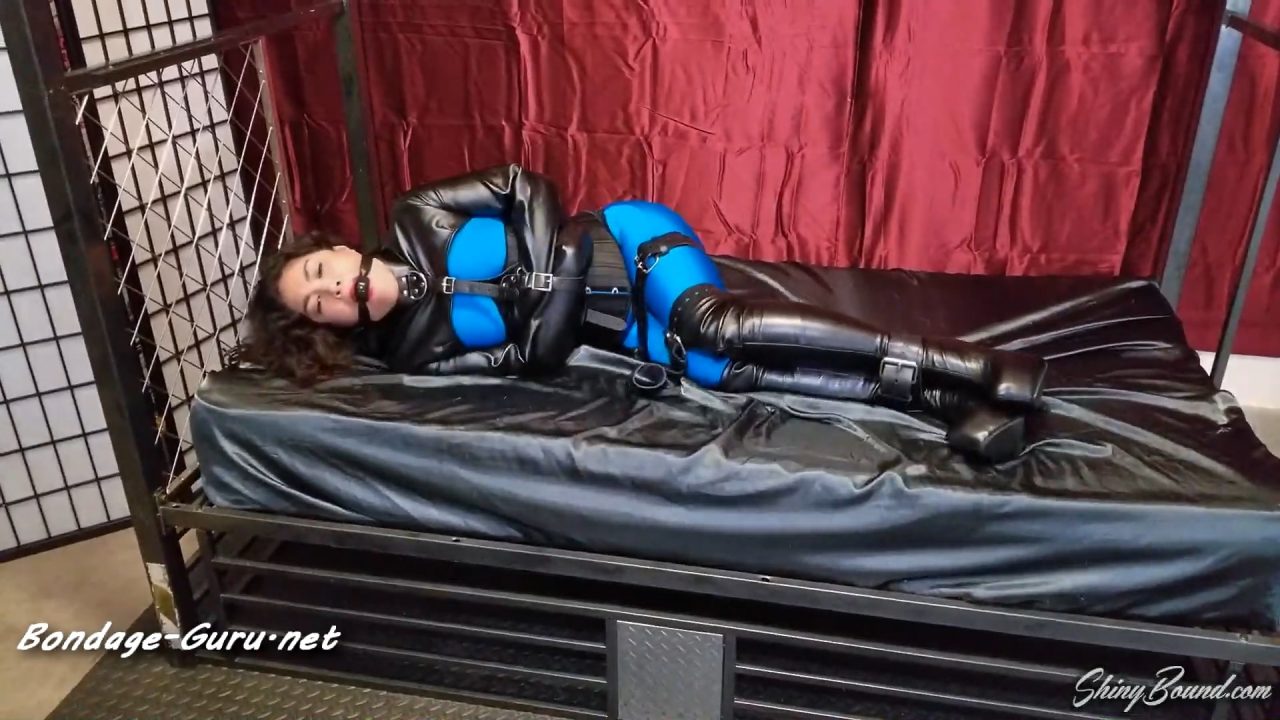 Kim Chi.. Escort In Over Her Head Part 2 – ShinyBound Productions
Kim Chi.. Escort In Over Her Head Part 2 – ShinyBound Productions
Amid her protests and struggles, he unties her legs and forces her feet into a blue spandex zentai suit. He holds her down as he carefully pulls up the suit to her waist and then he unties her arms. She flails and fights, but he easily overpowers her small wrists and forces them inside the sleeves. He pushes her flat to the floor and zips up up. He wrangles a leather straightjacket onto her arms and pulls the straps until they are banded to her body in a tight "hug". Now with her arms out of his way, he catches her kicking feet one by one and pulls sleek leather over the knee boots up her slippery spandex calves.
"Alright my dear, were headed downstairs to my private dungeon." She tries to yell through the gag and pull free, but it's no use. He has her tightly bound. He grabs her by the arm and drags her down the stairs.
Once downstairs he takes her over to a satin covered bed and shoves her down. As she kicks at him, he catches her legs and sits on her thighs. He straps her ankles together with a thick leather belt and then does the same to her upper thighs and knees. "That oughta hold ya!" he sneers. She slides all around on the satin sheet desperately trying to figure a way out of the binds. "Oop.. One more thing. I'm gonna go ahead and pay your rate for the overnight stay." Her eyes get wide.
He walks over and grabs some tape off of the counter. He comes back over and sits her up. He pulls the ball gag out of her mouth. "NO! Please!! Let me go! I don't want to stay here! Nooommppffhh." He stuffs a giant sponge ball into her mouth mid-sentance. He wraps layers of the tape around her head to secure the ball deep back in her throat. The he grabs a thick matching blue spandex hood out of his pocket. She dodges it as best as she can, but he gets it over her head and pulls it down snug. "Lights out." He says cheerfully. "I'll be back to check on you tomorrow morning. Sleep well!"
She struggles really hard and shouts through her gag for a few minutes after she hears the door close, and finally settles into the bed. She realizes panicking is not helping her situation. She will have to calm herself and see what tomorrow morning brings.

Starring: Kim Chi
Size: 903.91 MB
Duration: 00:20:57 min
Resolution: 1920×1080
Format video: mp4
Preview: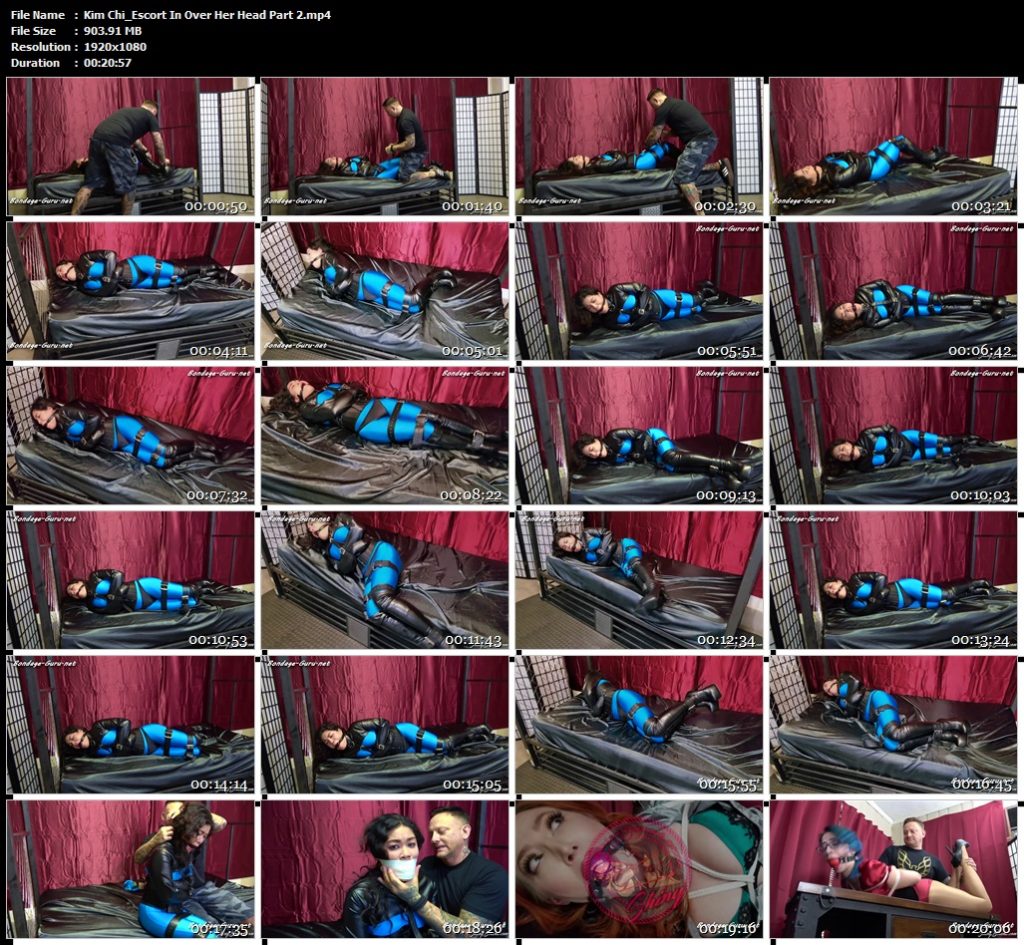 Download link:
Kim_Chi_Escort_In_Over_Her_Head_Part_2.mp4