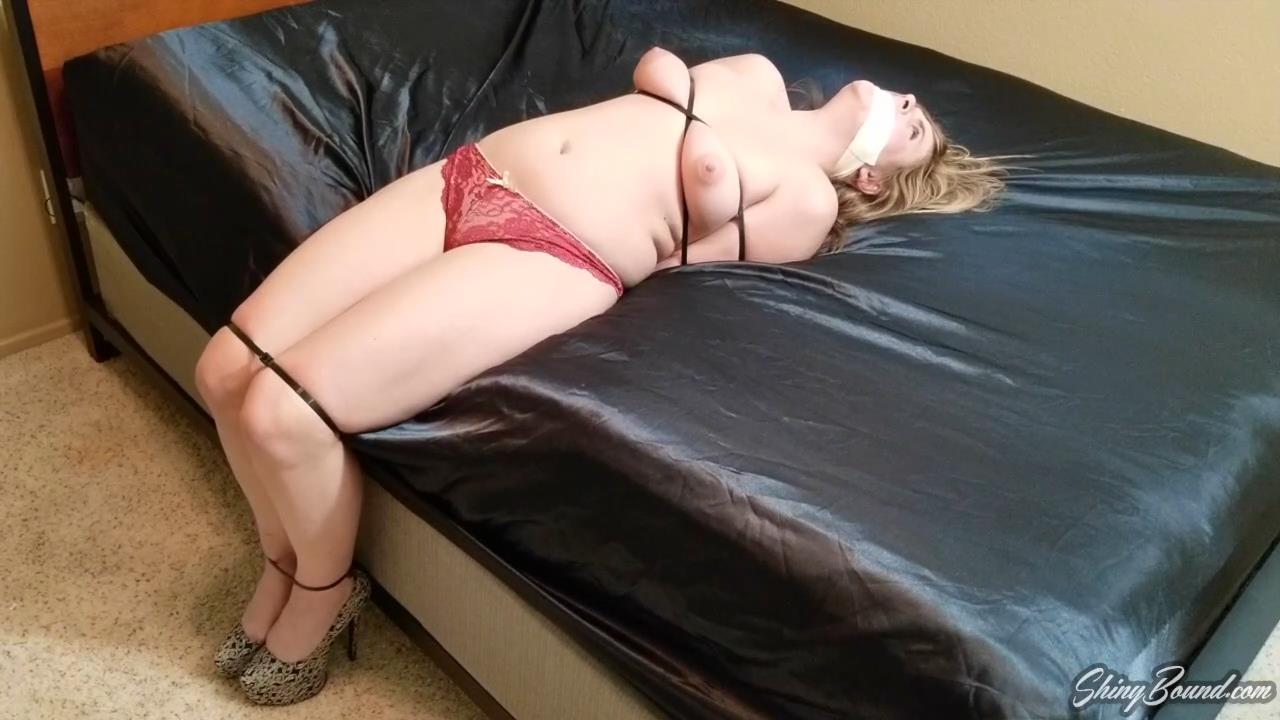 Kendra Lynn.. Ziptied By The Robber! – ShinyBound Productions
Kendra Lynn.. Ziptied By The Robber! – ShinyBound Productions
Kendra is getting ready to go out for the evening when the doorbell rings. She answers the door to a man telling her his car broke down a block away and asking to use her phone. She hesitates for a second, but then says ok.
As soon as her back is turned, he grabs her and puts his hand over her mouth. He shoves her down on the couch and tells her to strip down to her panties. He tells her he is only there to rob her, and she won't be harmed as long as she complies. He zipties her hands behind her and takes her to the upstairs bedroom to keep her out of the way while he goes through her things. Once in the room, he also zipties her knees and ankles, and then shoves a big sponge ball in her mouth and tapes it in. "I'll be back to check on you after I finish taking the valuables."
She tries to roll around, but the zipties are so tight that they hurt when she moves anywhere. She tries to call out, but the tapegag keeps her surprisingly quiet.. All she can do is wait it out and hope that he comes back up to release her when he's finished robbing the house.

Starring: Kendra Lynn
Size: 875.54 MB
Duration: 00:19:29 min
Resolution: 1280×720
Format video: mp4
Preview:


Download link:
Kendra_Lynn_Ziptied_By_The_Robber.mp4