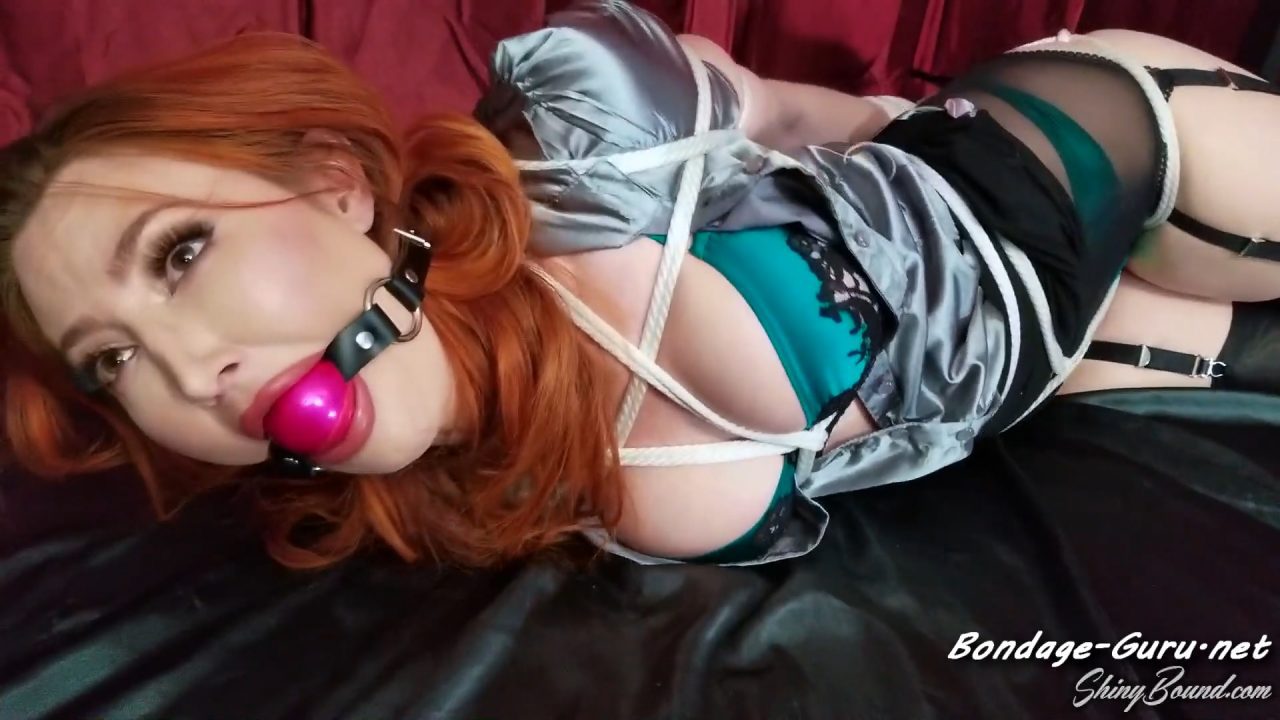 Kendra James.. Divorce Lawyer Taken and Tied – ShinyBound Productions
Kendra James.. Divorce Lawyer Taken and Tied – ShinyBound Productions
Kendra is the best lawyer at her firm. Perhaps a little too good.. When a high profile business man gets taken to the cleaners by his gold digging ex-wife, some payback is in order. He calls in a favor to some friends in low places and tells them he wants her to disappear until the trial is over.
The next morning Kendra hurries down her driveway to get to work. She has her coffee in one hand, briefcase in the other, and is holding the phone up with her shoulder as she fumbles for her car keys. "Yes, I know.. I know.. Yeah were really gonna nail this prick in court. Yeah I have my girls in the office digging into his off shore accounts as we speak.. Yeah uh huh.. See you soon.."
Just as she sets down her things and gets settled into her car, she hears a voice from the back seat. "You ain't gonna be nailing anyone anytime soon.." Before she can react, a large tattooed hand grabs a handful of her red hair and yanks her head back against the seat! Another hand covers her mouth and nose with a foul smelling rag and she becomes instantly light headed…
She comes to in a strange room.. She is slumped over in a corner on a concrete floor with her hands tied behind her. Her head is pounding. "Uggghh.. mpphhff.. wha.." She is also tightly ballgagged. The tattooed thug reappears. He smiles. "Oh, so glad you could join us Ms. James. So sorry you won't be in to work today.."
He grabs her up and yanks her over to the center of the room. He wraps her chest and torso with rope and ties it off up to the ceiling. He puts his grubby hands all over her, caressing her breasts through her satin blouse and bra. He pulls up her skirt to reveal her matching panties. "Very nice Ms. James.." She hisses at him and stomps, trying to evade his advances. He grabs more rope. He ties it around her waist, pulls it down through her crotch, and yanks it tight up her ass crack before tying it off behind her. She squeals in disgust.
He takes her over to a dirty mattress in the corner and throws her down. he ties her ankles crossed, connects the rope to her shoulders, and pulls her into a tight hogtie position, amidst her screams and demands to be released. "MMppphhhffff!!! MMaagaaaadddaaapff!"
"Oh thats nice Ms. James.. Too bad no one can hear you way out here. I was told to disappear you for a while until this trial is over.. I wasn't really told WHAT to do with you though.. I guess its my choice.." Her eyes get wide as he moves slowly towards her with his big tattooed hands..

Starring: Kendra James
Size: 725.16 MB
Duration: 00:19:23 min
Resolution: 1920×1080
Format video: mp4
Preview:


Download link:
Kendra_James_Divorce_Lawyer_Taken_and_Tied.mp4