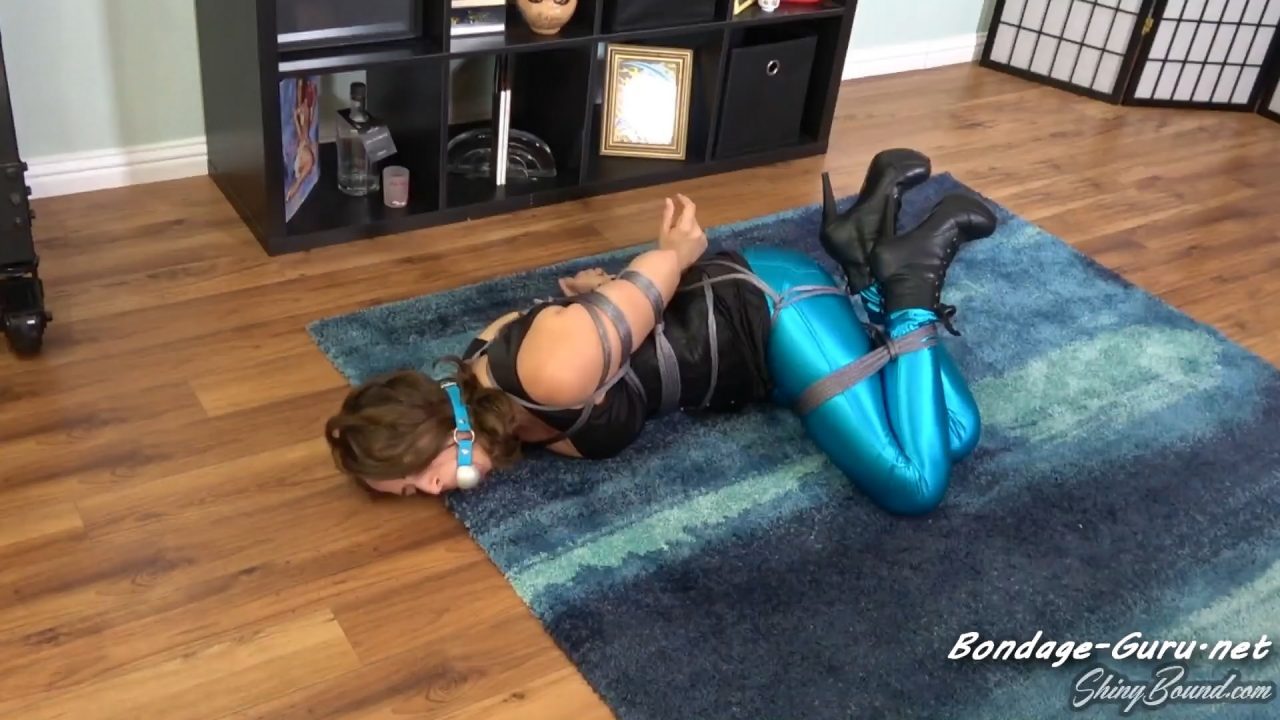 Karly Salinas.. Glamour Model Tricked Into Bondage – ShinyBound Productions
Karly Salinas.. Glamour Model Tricked Into Bondage – ShinyBound Productions
Karly shows up to what she believes is a glamour model shoot, but the sheisty "photographer" has other plans for her. He starts out by taking her photo as she poses in her spandex pants, but half way through he introduces some rope and wants to do a few "risque" poses.
At first Karly is hesitant, but the guy seems harmless enough. He winds rope around her torso and arms quite skillfully, and soon she can't move. He ties a crotch rope on and she is starting to again have some doubts about this. He ties her legs and ballgags her. The he informs her that this isn't a glamour shoot, he is not a photographer, and there is no money.
Panic strikes poor Karly is she realizes this guy is just some sick pervert. She struggles to get free as he watches and films her. Finally it seems he is done. But.. Wait.. He grabs his gear and walks out. Leaving her there!

Starring: Karly Salinas
Size: 637.40 MB
Duration: 00:27:31 min
Resolution: 1920×1080
Format video: mp4
Preview: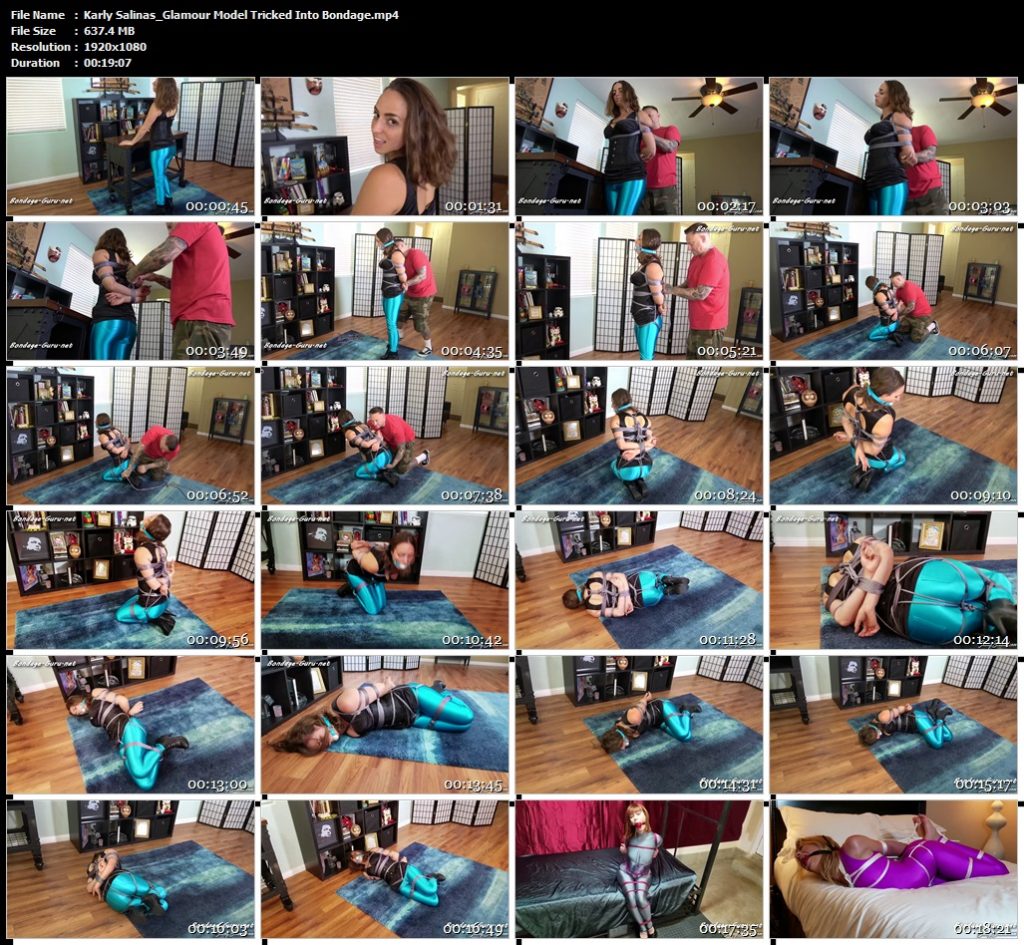 Download link:
Karly_Salinas_Glamour_Model_Tricked_Into_Bondage.mp4