Jennifer in: Dual 'Shades' of Miss Jade: Stripping the Gorgeous Bound Maiden & Stuffing Her Big Hot Mouth! (Triple Feature) – Borderland Bound
Jennifer in: Dual 'Shades' of Miss Jade: Stripping the Gorgeous Bound Maiden & Stuffing Her Big Hot Mouth! (Triple Feature) – Borderland Bound
Just an excuse (not that one was necessary with this Gorgeous Goddess) to deal THREE red-hot scenarios including forced stripping and mouth (panties too) stuffing mayhem upon this fiery tied up beauty. Hold onto your hats!
Includes:
Jennifer & Charley in: Chugging Back On Our Own Panties, We Struggled Like Mad All Tied Up – The He Came Back & Gagged Us Again!
Jennifer's Scene from: Humiliated Lady Captives Struggle Desperately Deep Within the Fiendish ClownHouse!
Jennifer's Scene From: Naked Heist tales: Hot Bitch BodyGuard Neutralised – Now To Take Care of the Ladies Upstairs!
All productions (video & images) & associated bondage scenarios depicted are strictly of a role play and story driven nature and feature fully consenting participants and established safe signals (clearly defined within each fantasy scene) between model(s) and crew are in continual use throughout the production. Thus, these are pure, tongue in cheek adventuristic fantasy scenarios, without exception fully consensual, contextual and supported by model release to this effect

Starring: Jennifer Jade, Charley Green
Size: 1.86 GB
Duration: 00:52:32 min
Resolution: 1920×1080
Format video: mp4
Preview: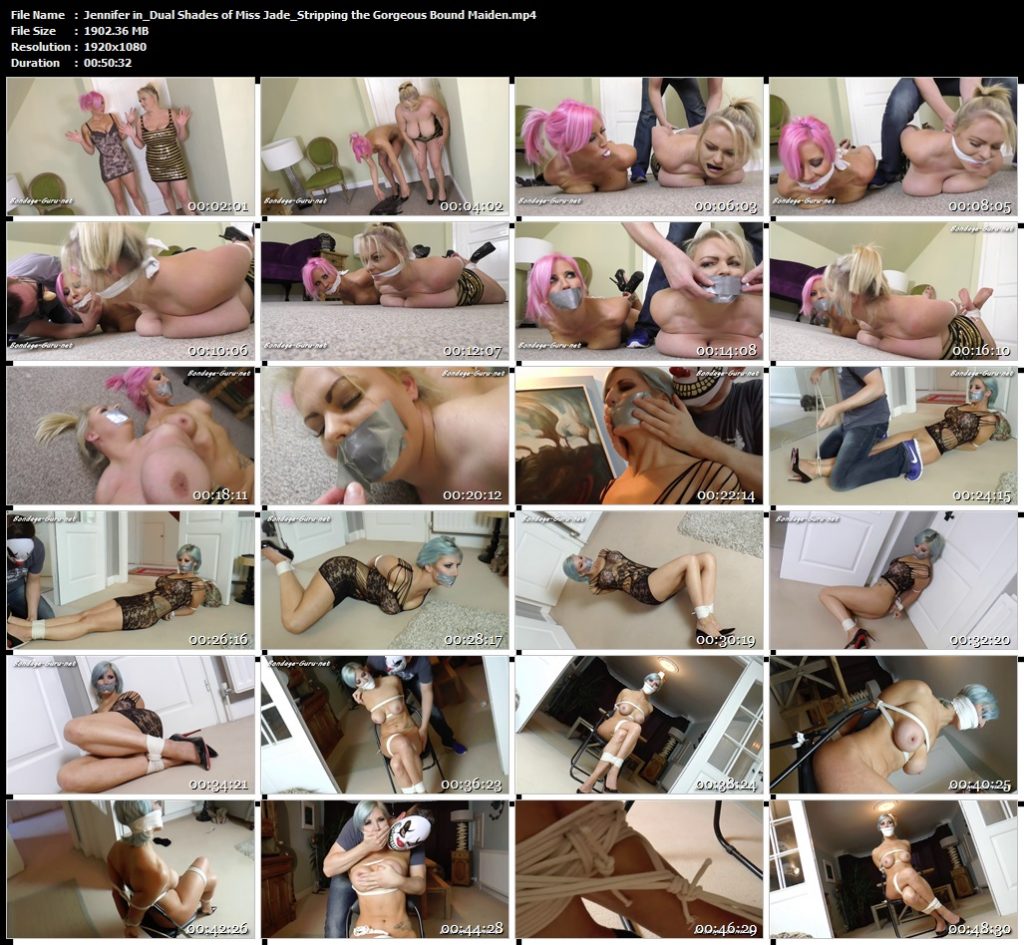 Download link:
Jennifer_in_Dual_Shades_of_Miss_Jade_Stripping_the_Gorgeous_Bound_Maiden.mp4