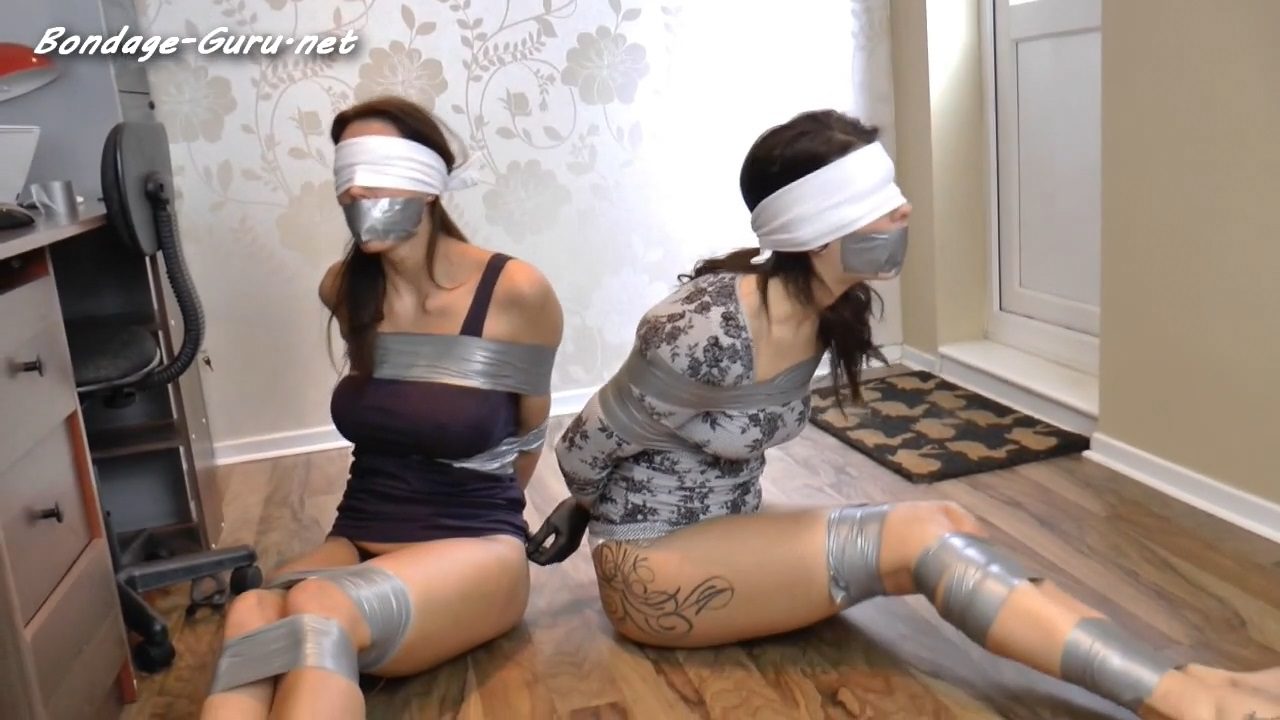 Jeanna & Tasha in: Ultra-Feisty Gag Talking CatBurglars Progressively Bested & Left For the Cops To Find! – Borderland Bound
Jeanna & Tasha in: Ultra-Feisty Gag Talking CatBurglars Progressively Bested & Left For the Cops To Find! – Borderland Bound
In this thrilling odyssey – here presented with extra unearthed minutes of total action-soaked gagged up mayhem, it damned well ought to be – the ever gorgeous Bondage Queen Natasha Marley is twinned again with sultry fitness beauty Jeanna. This time cast as highly kinky catburglars, what else could you possibly ask for? Girl on Girl bondage? Check. Multiple hot gags? Check. Stunning, progressively incapacitating scenarios with lashings of heady gag talk and escape attempts? Check. Let's do this then!
In slinks the incredible Jeanna, top catburglar babe, ready to pilfer from the riches to be had up at the infamous Weismuller Estate, home of furniture magnate, Toby (Incantation) Weismuller. Only one snag here is that the ever devious Tasha, her arch rival, is presently casing the gaff too. Spotting her nemesis slinking inside, Tasha bides her time before getting the ultimate drop on her! Handgagged and then CLEAVE gagged, the overpowered Jeanna is bound completely onscreen by ace tyer upper, Tasha. Played with and left to struggle while Tasha begins to snoop around, it seems this sexy scene can only go one other way. And yes, you guessed it.
All confident and unsuspecting. Tasha herself is suddenly wrapped in a tight handgag herself, this time by another, less attractive burglar. Asswipe by the name of Martin (the Rainbow) Manchurian. This dude plays for keeps and it isn't long before both muzzled and mmmmmpppphhhhing ladies are locked away in the office, gagged and bound with a genuine tightness guaranteed to have you feeling those cheeks BULGE foe em!!
After much sexy, squirming, INTENSE struggling all over the deck, the ladies get back into a sitting position and, finally, after much hot gag banter, manage to get their gags free, with Jeanna giving a seriously challenged Tasha an extra aid with hers. No sooner are their mouths free and they are plotting their latest escape attempt, then they are found and punished with a load of tape to the respective kisser and are even blindfolded too. Here's to a ton more wriggling and writhing, unable to see now as well as speak. Epic!
Much later and the girls have even got the blindfolds off! When the burglar comes back to check on them, clearly he isn't pleased and so trusses both escape prone babes hard into swivel chairs, gags them with dirty socks, and entombs their naughty mouths with much tape wrapping! Binding their kicking, swinging long legs back to their chair bases, you would think the babes could not possibly do much more, but of course they never fail to thrill us by scooting around the room in their seats and trying to get the door open.
Oodles of sexy gag banter and chair histrionics later and this one is set to conclude. It has been one heck of a progressively gagged up and restrained journey no doubt. These two truly super actresses make it all the more exciting with their amazing abilities to go full damsel while also maintaining that tough gal gag chatty shiz you all know and love. A true hit in the making here. Why not step up and take a good swig. These two well tied and gagged catburglar beauties will be leaving you with many pleasant dreams, to be sure…

Starring: Jeanna, Natasha Marley
Size: 1.28 GB
Duration: 00:34:50 min
Resolution: 1280×720
Format video: mp4
Preview:


Download link:
Ultra-Feisty_Gag_Talking_CatBurglars_Progressively_Bested.mp4