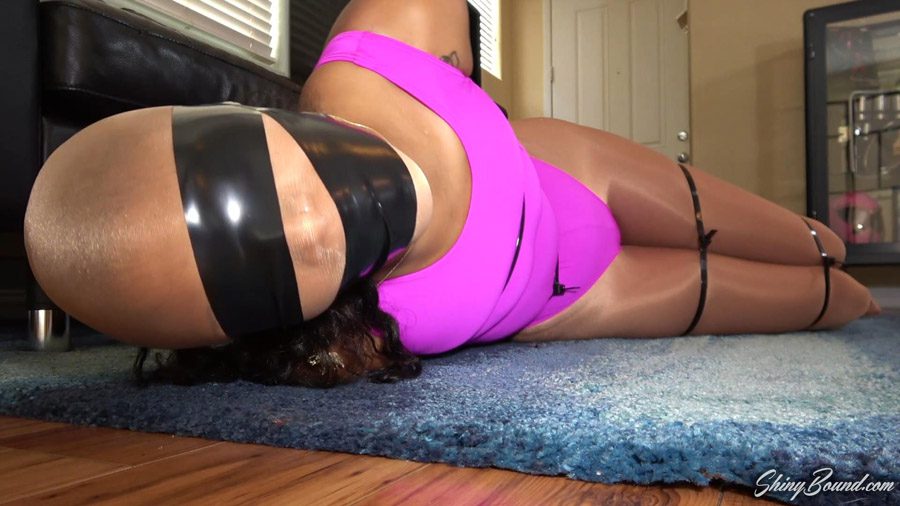 Honeydew- The Afternoon Agreement – ShinyBound Productions
Honeydew- The Afternoon Agreement – ShinyBound Productions
Honeydew told her roommate that he could tie her up after her dance class and he intends to collect.
She had agreed it in a passing, dismissive kind of way and had not taken him seriously. While Honeydew is at her dance class, her roommate goes into the garage and grabs a bunch of sharp plastic zip ties and the electrical tape.
When Honeydew comes home, she is tired and sweaty. All she wants to do is take a shower and get out of those tights. Her roommate reminds her of her agreement to be tied up for the afternoon and she is not having it.
Finally, to placate him and get on with her day, she agrees that he can tie her hands behind her. Of course he doesn't stop there, placing several tight biting zipties all over her body, painfully banding it all together.
Now poor Honeydew is furious and demanding that he cut them off of her. She says the ties really hurt and this is NOT what she agreed to! He ignores her and keeps reminding her of her promise.. as he stuffs her mouth with a big spongeball, pulls another pair of her shiny nylons over her head, and then wraps her mouth and eyes with heavy 2 inch electrical tape!
Now completely stuck, Honeydew cries out pleading for him to let her go. The zipties bite hard into her skin and she can't move an inch. He pulls her off of the couch and not-so-carefully plops her on the ground. She lays there moaning and pleading, but once again he reminds her of her promise to stay tied up for the whole afternoon!
Several hours later he returns to cut her out of the ties. Now her whole day is gone and she is extremely pissed off.. She calls him a psycho and asks him what the hell is wrong with him as she goes storming off to her room.

Starring: Honeydew
Size: 767.26 MB
Duration: 00:17:21 min
Resolution: 1920×1080
Format video: mp4
Preview: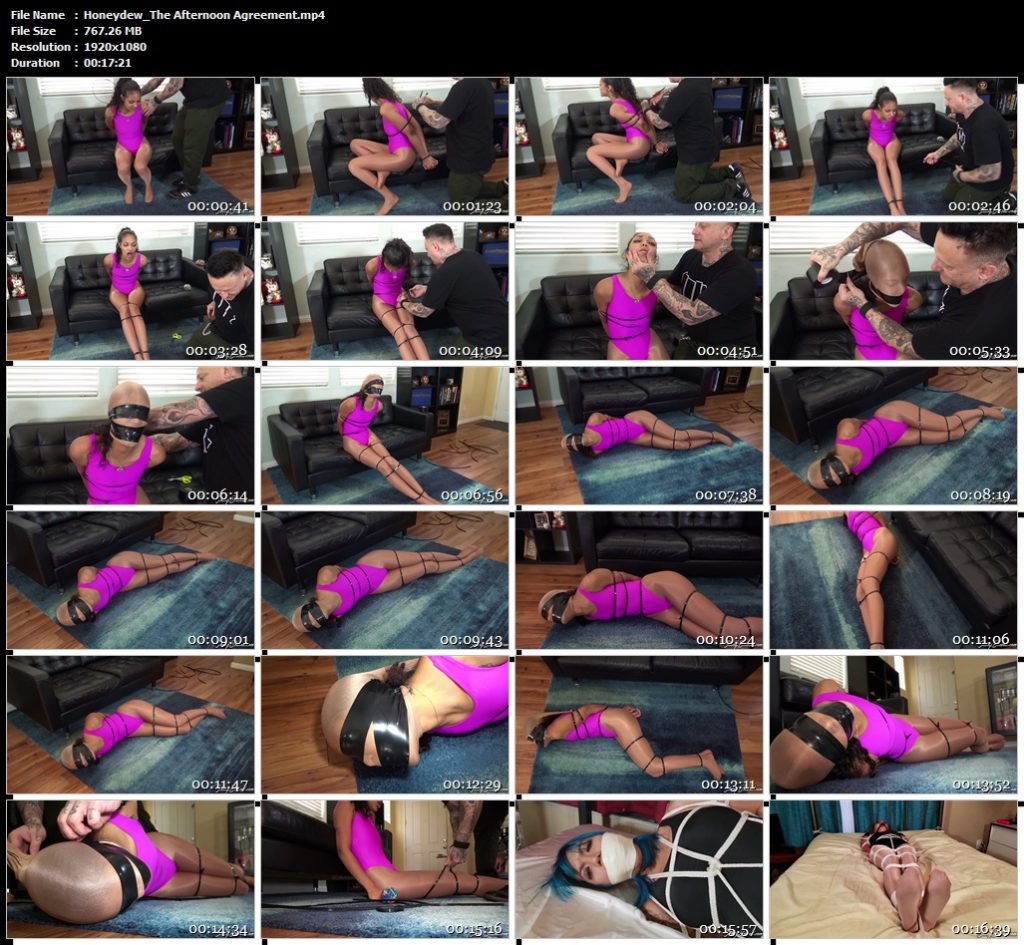 Download link:
Honeydew_The_Afternoon_Agreement.mp4