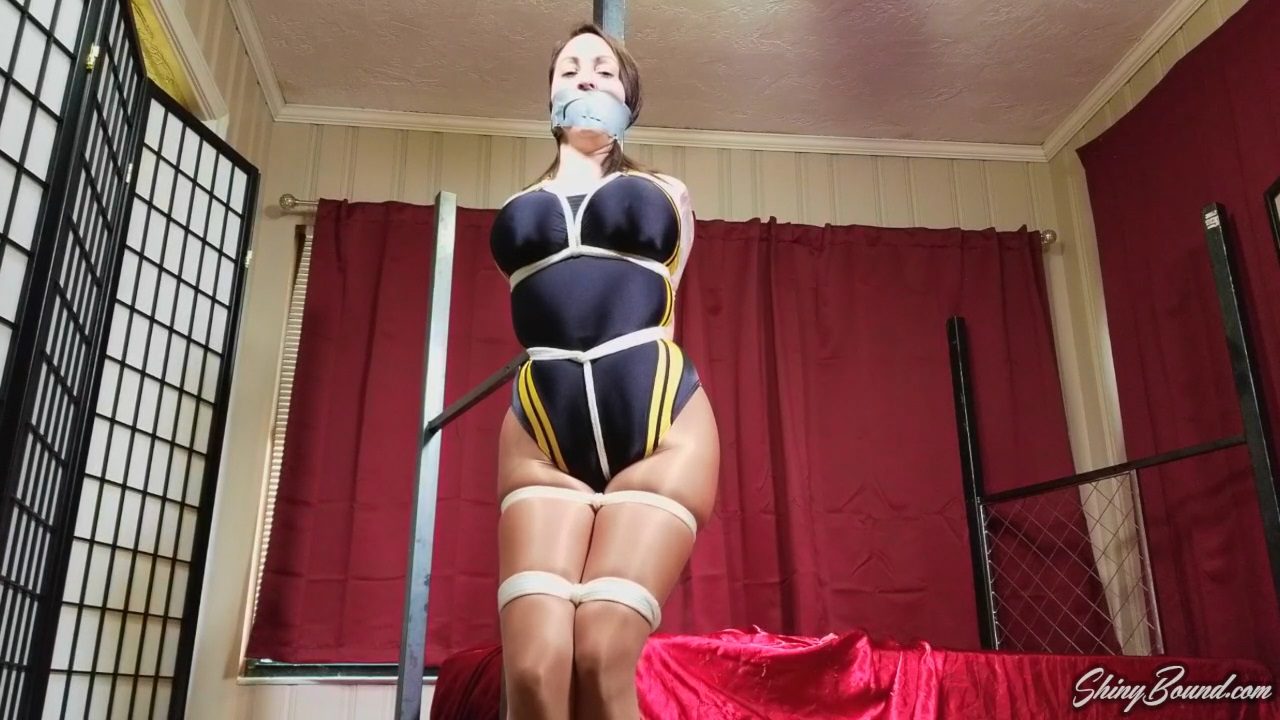 Gina Shayn.. Swimsuit Model Cums From Crotchrope – ShinyBound Productions
Gina Shayn.. Swimsuit Model Cums From Crotchrope – ShinyBound Productions
Gina Shayn is amazing in her sleek one piece Speedo swimsuit. This gorgeous lifestyler LOVES bondage and being the object of affection. I tie her standing to the bed post, and pull all of the ropes nice and tight to keep her up and at attention, especially the crotch rope. I push a giant piece of cloth into her mouth, filling it completely and then wrap duct tape over the top to keep her nice and quiet.
Sometimes, when you're rigging a lifestyler.. They get a little excited.. I barely had Gina tied to the post and she was already starting to gyrate her hips and feel out the tight crotchrope. She closes her eyes and begins to moan through the gag. I stand back and watch her ecstasy through the camera. When I see her getting frustrated, I help her out. I pull her crotchrope up and look into her eyes. Her moans intensify. I begin to pull it back and forth and she loses it. She cums hard.
I leave her tied like that to come down for a few minutes. She is still grinding the rope and moaning. When I finally untie her, she says she would have been fine being left pole tied there and cumming for the whole day. My kinda girl!
Bondage, BDSM, Rope Bondage, Swimsuit Bondage, One Piece Swimsuit, Speedo, Post Tied, Pole Tied, Mouth Stuffing, Tapegagged, Crotchrope, Forced Orgasm, Bound Orgasm, Struggling, Helpless

Starring: Gina Shayn
Size: 989.48 MB
Duration: 00:21:56 min
Resolution: 1280×720
Format video: mp4
Preview:


Download link:
Gina_Shayn_Swimsuit_Model_Cums_From_Crotchrope.mp4