Gag Attack – Stardust – PVC Tape Gagged While in Tape Bondage
Gag Attack – Stardust – PVC Tape Gagged While in Tape Bondage
Stardust gets tied with tape while in her catsuit she gets heavy tape bondage by her capturer. She is left alone to struggle a bit in the tight tape bondage. After Stardust has been struggling for a while now it's time to get her gagged. There are two big white ankle socks stuffed inside of her mouth filling up her whole mouth. Stardust now already unable to speak gets silver PVC tape tightly wrapped around her head multiple times to make sure that stuffing will stay inside of her mouth. Now it's time to leave her alone fully bound and heavily tape gagged. She gag talks a lot trying to get words out of her mouth but all you can hear is her MMMPHING. The tape is wrapped so tight over her stuffed mouth that she can't even move her mouth a inch. She gives you a few good looks at her gag while gag talking a lot and MMMPPING the whole time.
In a overall view you see Stardust struggle in her Tape Bondage while still gag talking and MMMMPPHING a lot.
After she has Gag Talked & Struggled a lot all the tape ties are taken off and her tight tape gag is taken off last.

Starring: Stardust
Size: 877.9 MB
Duration: 00:21:47 min
Resolution: 1920×1080
Format video: mp4
Preview: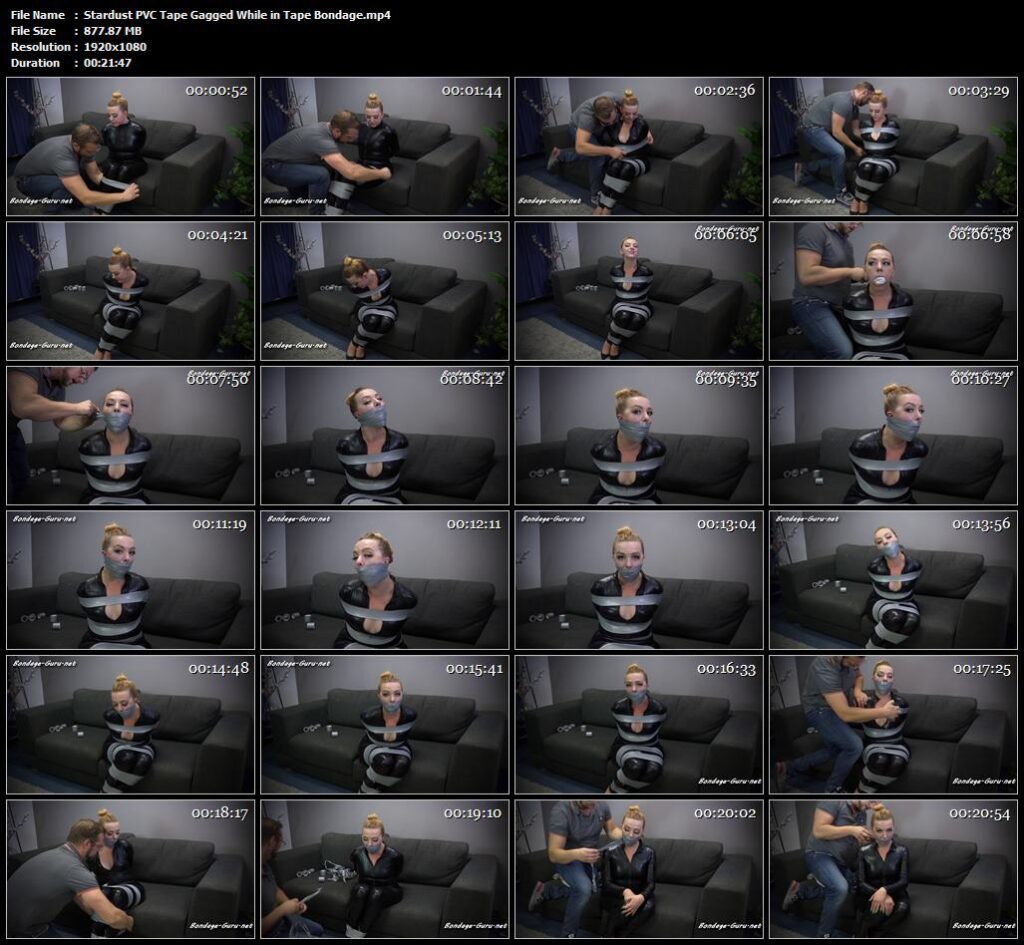 Download link:
Stardust_PVC_Tape_Gagged_While_in_Tape_Bondage.mp4