Gag Attack – Rebecca Leah – Lingerie Model Undergoing Multiple Layered Gag
Gag Attack – Rebecca Leah – Lingerie Model Undergoing Multiple Layered Gag
Rebecca is captured and about to get gagged there are 2 big hankies stuffed inside of her mouth and there are three pieces of very sticky duct tape placed on top of it silencing her completely. Rebecca's tries to talk and to release herself from her bonds but there is no escaping. She mmmmpppphhsss a lot through the heavily stuffed tape gag all to alarm someone about her helpless situation.
Rebecca's captor comes back only to add a tight wrap gag on top of the silencing duct tape gag. It is wrapped around her head for a lot of layers making it an enormous gag. Rebecca has a really hard time MMMMMPPPPHING through the gag while it is so heavily stuffed. Rebecca shows you all sides of the gag while gag talking the whole time.
As if the huge wrapped gag isn't enough already.. Rebecca gets a PVC tape wrap gag on top of the the already huge bandage wrap gag. It is tightly wrapped around her head making it impossible for her to get it off. Without a chance of escaping all she can do is make muffled gag talk sounds and try to make someone hear her calling for help.

Starring: Rebecca Leah
Size: 606.8 MB
Duration: 00:12:02 min
Resolution: 1920×1080
Format video: mp4
Preview: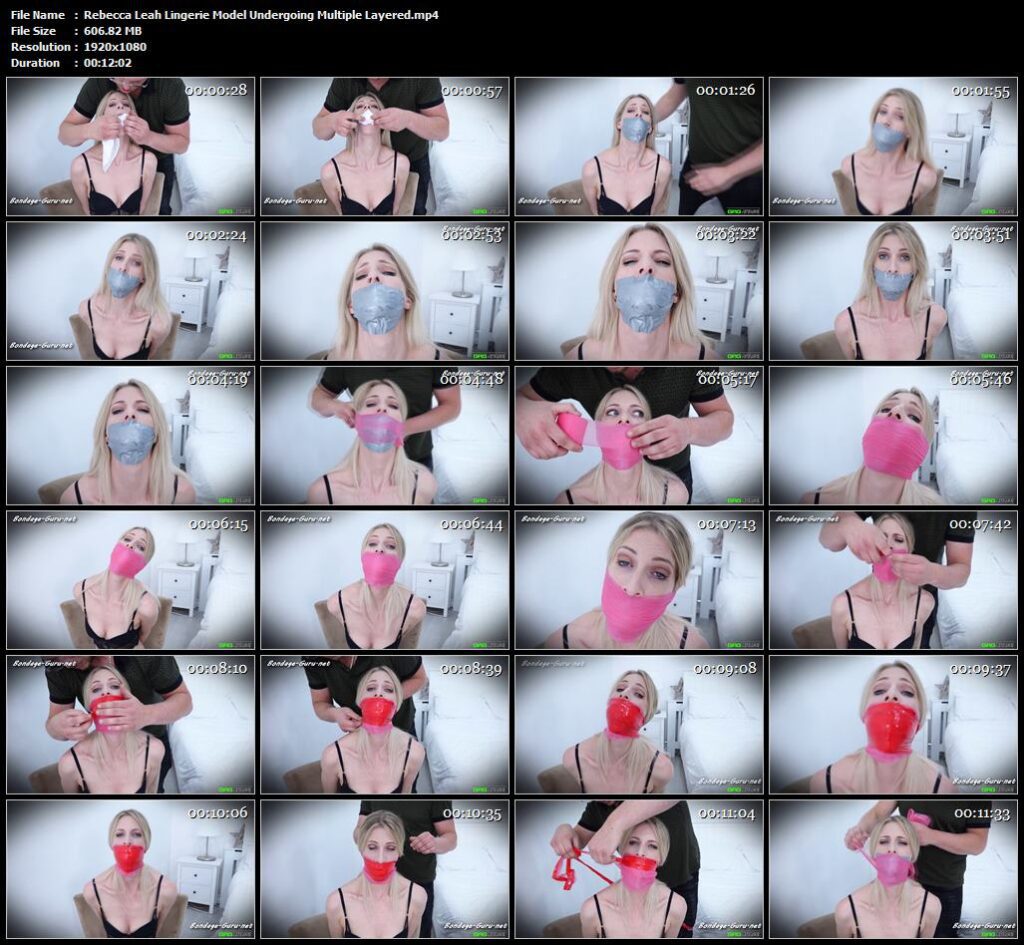 Download link:
Rebecca_Leah_Lingerie_Model_Undergoing_Multiple_Layered.mp4