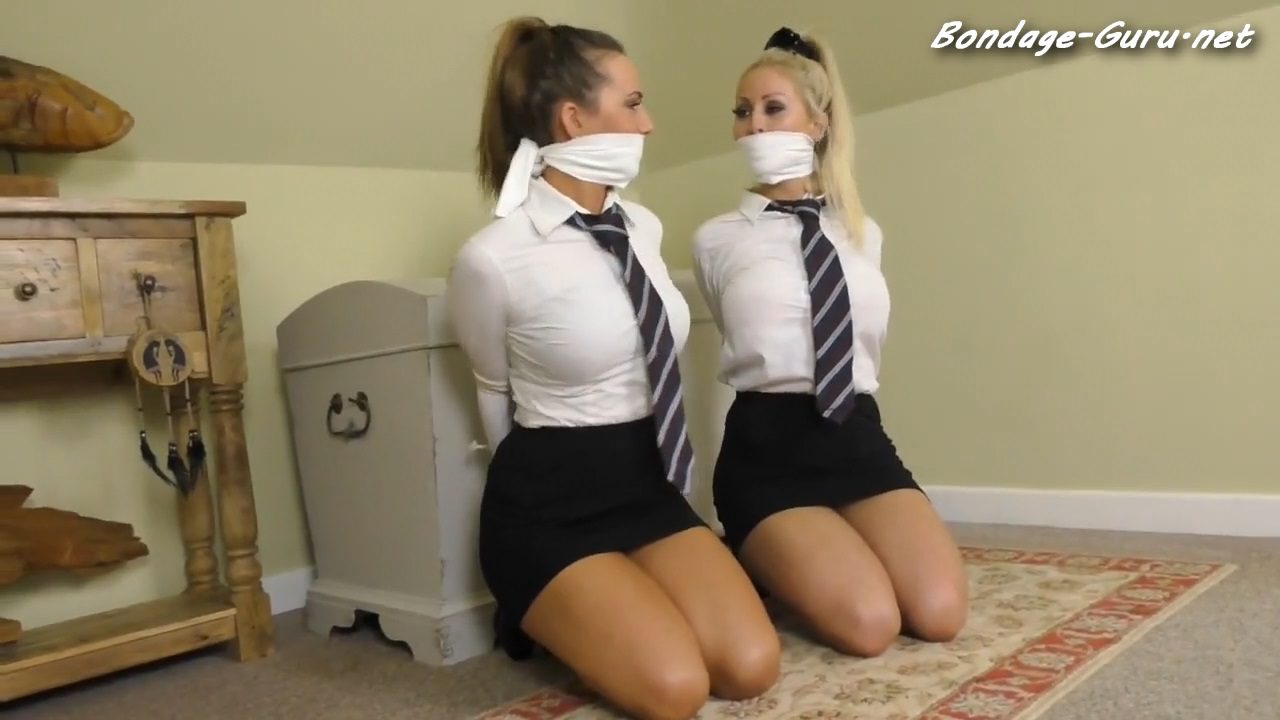 Dannii & Carley in: On OUR Half Term Hols, We Got Caught Snooping Around A Creepy Man's House & He Tied Us Up In His Attic! (Full Clip) – Borderland Bound
Dannii & Carley in: On OUR Half Term Hols, We Got Caught Snooping Around A Creepy Man's House & He Tied Us Up In His Attic! (Full Clip) – Borderland Bound
Absolutely gorgeous Dannii and Carley are back on the bondage streets again. This time as sexy uniformed college babes looking for a bit of an adventure while bored on their half term hols. Now, ordinarily they might have gotten changed into more casual attire when on holiday, however, not at Borderland Land. In Borderland Land, the girls dress as you want them to be dressed, replete with tight fitting shorts and skirts, cute little socks and loafers and neck ties. And here the ultra-cuties are now, sneaking into the Old CrispyShreddedBeef Place while the evil owner is thought to be away on business. The girls (wouldn't you have guessed it?) are amateur sleuths in their spare time and are looking to bust a mystery or two. This one revolves around some missing Toby mugs, gone from the local tavern. It is believed that the guy behind it is the owner of this very place, and that he is currently under the protection of the even worse Count WigFluff. Now the Count has some truly shady dealings going on and is rumoured to be rather fond of the sexy young ladies to boot. Would it not be just AWFUL if he got his liver-spotted mitts on this pair of beauties? Lets hope they don't get captured!
Tragically, the girls are not in any way alone here and are being stalked through the halls by the depraved occupant (not away on business at all but pretending to be) Martin LemSip, who intends to snare the nosy little tarts and keep them as an offering for his buddy the Count when he comes round for dinner at 8pm. Allowing the dumb (even though they are college educated) bimbos to split the fuck up, he strikes like one of those snakes we cant think of the name for right now. Carley is the first to go, meatily pawed up about the mouth and bundled away before Dannii gets a chance to hear her dramatic fall from her perch.
Wending his way through the secret passageways threading throughout the house, the bad bastard gets the drop on Dannii the same way. The girls are quickly trussed up and very tightly cloth over the mouth gagged in a sinister attic room and left to mumble and squirm like crazy. Later, they are visited by LemSip and he takes great delight in touching the captive girls up and generally screwing them over with his strange threats and talk of the Count coming later. We are sure he will too. The frustrated girls, who just cannot escape all of those tight ropes, including some rather close elbow ties, struggle mightily as they are locked in the room. After much writhing (very pleasant) they are again outraged as LemSip returns and makes a call to the Count while they struggle in the background. The girls are humiliated at being dealt with like this and gag talk most hotly, even comically to the Count himself as Martin thrusts his phone their way. Then its back to threshing around on the floor some more, those gorgeous detective gags extremely tight over their pretty mouths.
But the worst is yet to come. LemSip has now brutally hogbound the young meddlers and leaves them to roll around on their lovely baps for a while before finally returning to strip off their sleek college loafers and sweaty short socks. He then thrusts those socks into the girls mouths and savagely cleave gags them in good and tight. Sealed! Then the girls are mauled about some more before being locked away until 8pm. The arrival of the Count.
There is one other detail you will surely like too. The bugger has only gone and twined up their two (or four, if you like maths) big, wiggling toes and left them further degraded by these cheeky bindings. The indignant babes wrestle hard with their uncompromising hogeroos, but, alas, they are held fast, and those squirming bare piggies say it all. The girls are well trussed here and surely dreading the Count later. Now, what turned out to be a game of sorts, an exploratory off the record investigation of a sinister man's house, has turned into a frenetic evening of total captivity, boasting some of the sexiest gags on some of the hottest girls. About what you would expect from Borderland Hippodrome. Miss this one at your own peril, our friends. Those girls are all hog trussed up and toe-restrained, waiting for you with deep, emotion-fuelled eyes. What is YOUR pleasure?

Starring: Dannii, Carley
Size: 630.83 MB
Duration: 00:19:58 min
Resolution: 1280×720
Format video: mp4
Preview: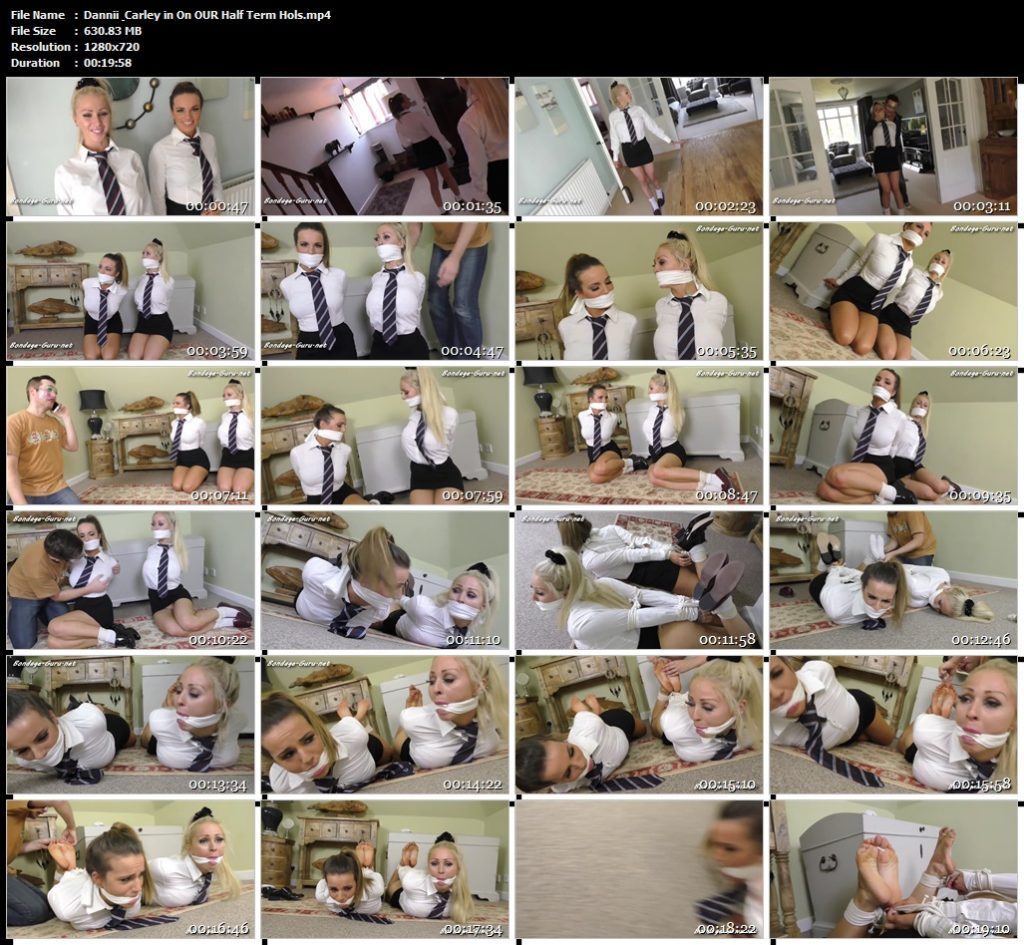 Download link:
Dannii_&_Carley_in_On_OUR_Half_Term_Hols.mp4