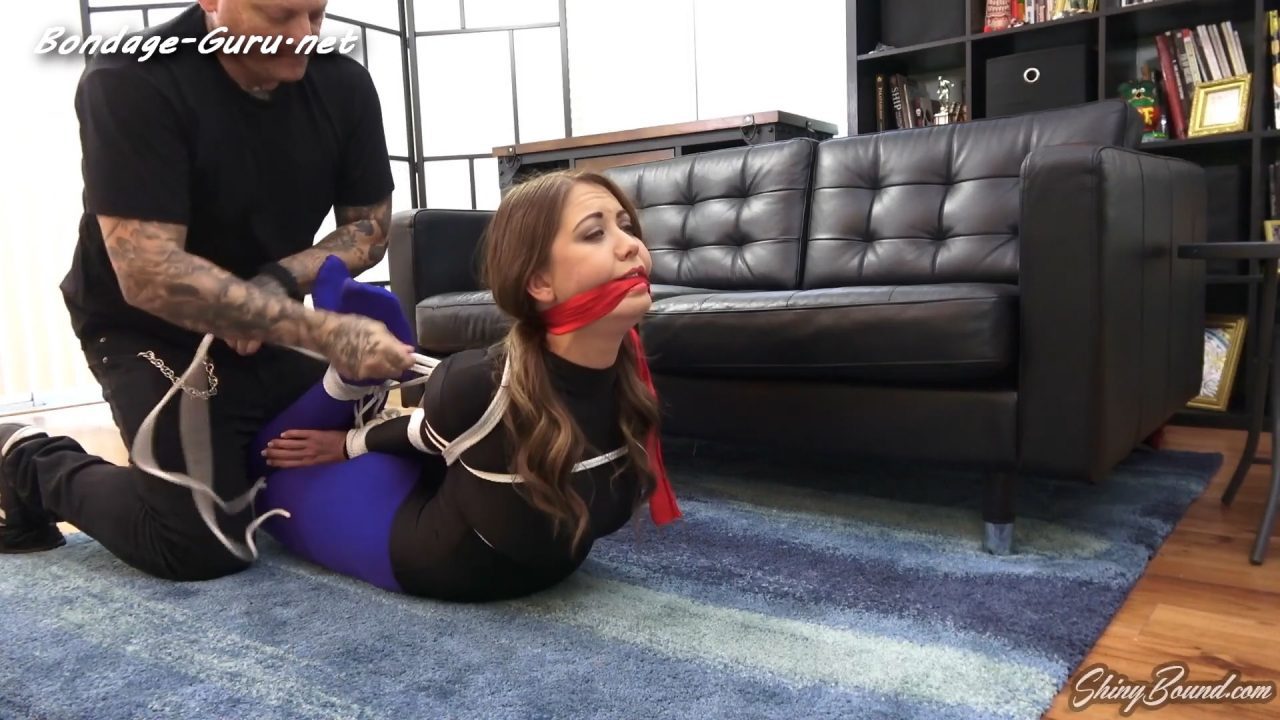 Chrissy Marie.. Rope Bunny Robbed – ShinyBound Productions
Chrissy Marie.. Rope Bunny Robbed – ShinyBound Productions
Chrissy finishes work early and hurries home.. Today is the big day! Her 1 year anniversary with her boyfriend! She gets home and puts on his favorite little outfit.. Her shiny leotard and tights from her dance class.. Which she knows is going to drive him wild. She also knows how much he loves to tie her up in that outfit, so she grabs his rope and something to gag her with and neatly organizes it on the table next to a note that says "SURPRISE!". She lays on the sofa and pulls a blanket up. Maybe she'll nod off for awhile and let him find her..
A thief slowly makes his way into the house thru the garage.. He see's Chrissy on the couch and the note meant for her boyfriend. He takes advantage of the rope, tying Chrissy's arms tightly behind her. By the time Chrissy realizes that this isn't her boyfriend playing games, its too late!
He roughly manhandles her down onto the ground and ties her in a tight hogtie, groping her as he does. He ties a gag tight into her mouth and sets off to rob the place. Poor Chrissy struggles and rolls around, but the ropes are just too tight.
After the robber gets what he came for, he leaves poor Chrissy there tightly tied and gagged. Her boyfriend should be home soon.. Right?

Starring: Captive Chrissy
Size: 712.82 MB
Duration: 00:18:52 min
Resolution: 1920×1080
Format video: mp4
Preview: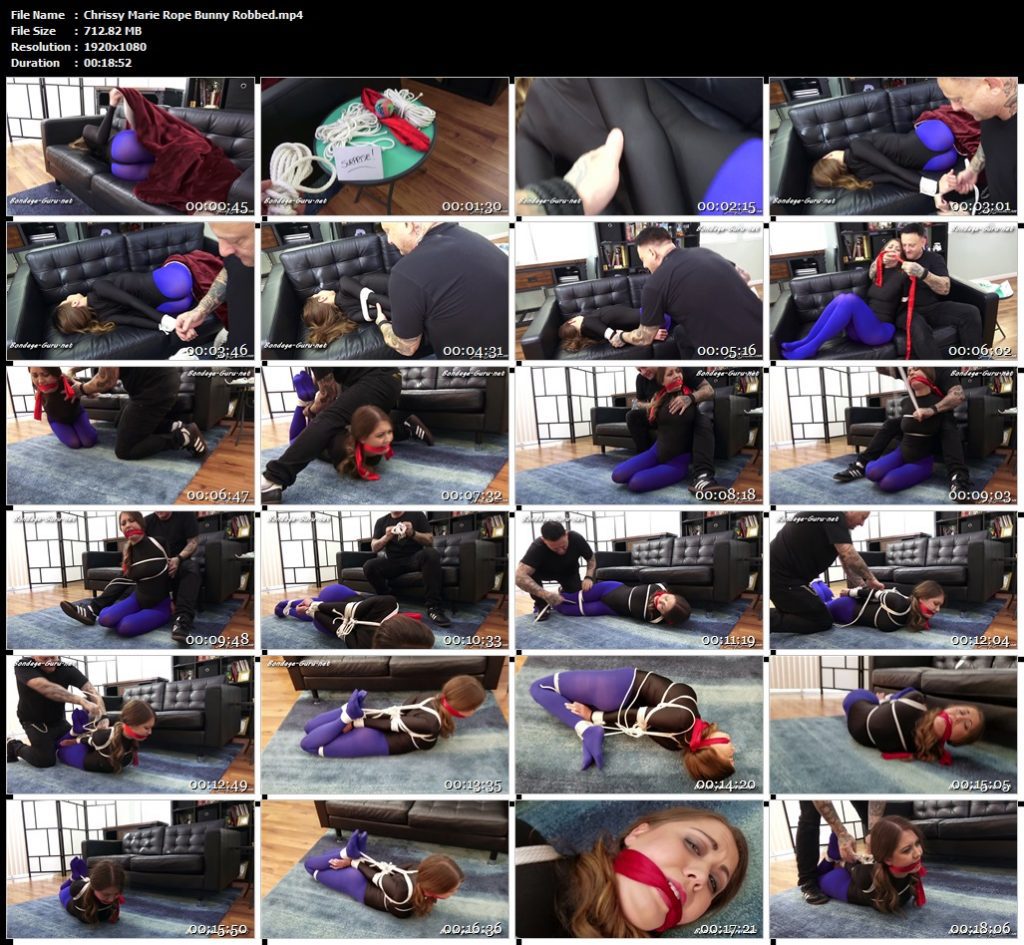 Download link:
Chrissy_Marie_Rope_Bunny_Robbed.mp4