Cassandra Cain- Batwoman Locked Up Part 2 – ShinyBound Productions
Cassandra Cain- Batwoman Locked Up Part 2 – ShinyBound Productions
Now in part 2.. Batwoman once again opens her eyes and is tightly bound.. This time she is semi-suspended up on her knee points, with her arms welded behind her and a Hitachi magic wand vibrator strapped between her thighs. Her cape and utility belt are hanging up on a post, taunting her and making her feel even more helpless.
Bolton enters and begins to remove her mask. She angrily shakes her head and tries to resist. "Ah.. Cassandra Cain? Oh this is too good!" He swaps out her ball gag for a larger panel style gag and pulls the strap extra tight. "You're gonna be my little sex toy Batwoman. Let's give you a couple of orgasms to get warmed up!" He flips the switch on the vibrator.
Now unmasked, Batwoman is left to her predicament, struggling and drooling all over her chest. She tries her best to wiggle free, but over time she grows weaker and weaker and eventually succumbs to the Hitachi, climaxes, and slumps over completely exhausted.

Starring: Cassandra Cain
Size: 1.09 GB
Duration: 00:25:07 min
Resolution: 1920×1080
Format video: mp4
Preview: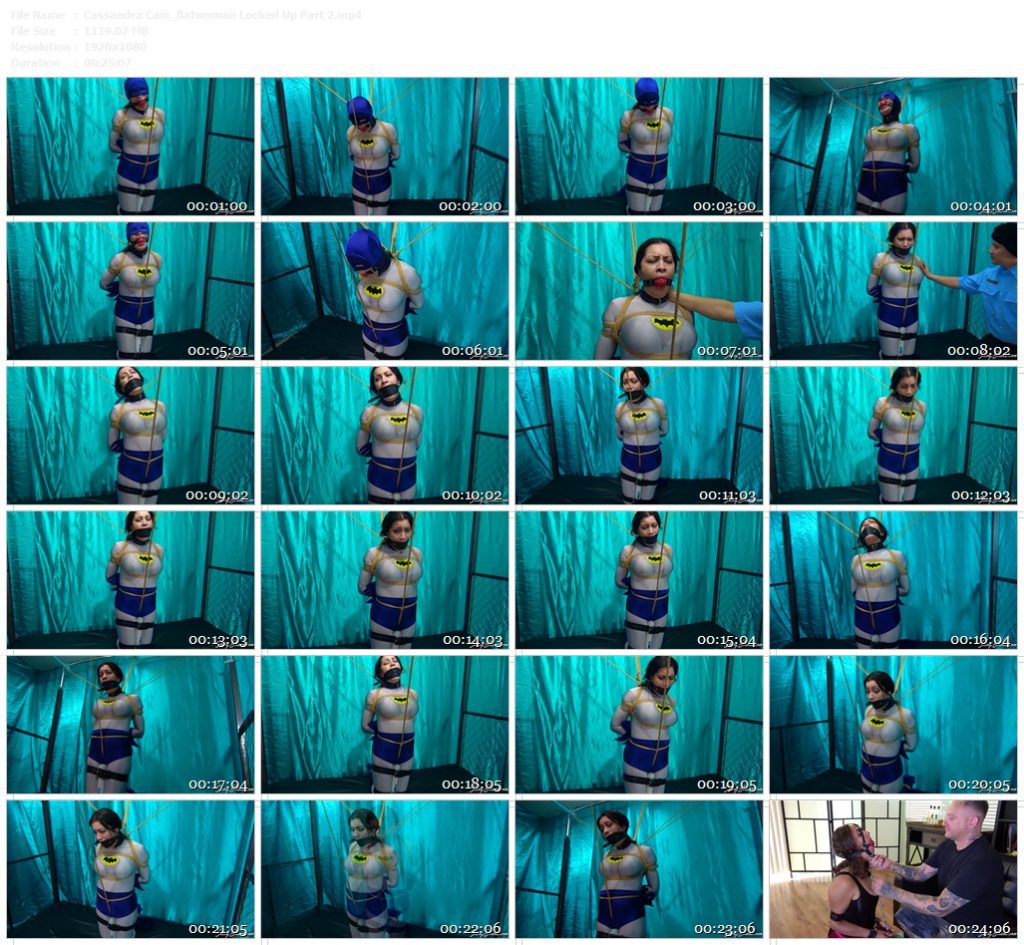 Download link:
Cassandra_Cain_Batwoman_Locked_Up_Part_2.mp4.