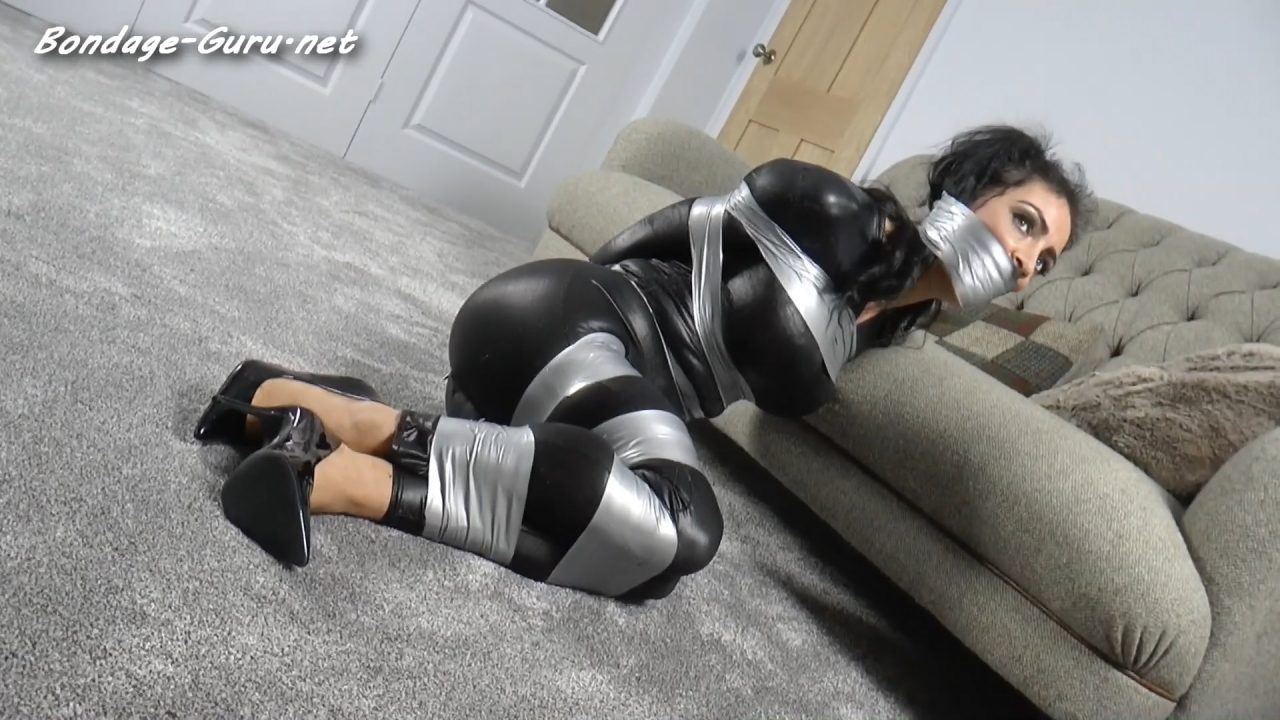 Bianca in: Trailing the SnapDragon Led to a Strange Movie Set: Hot Damsel Star's 'Ultimate Bondage Close-Up' – Borderland Bound
Bianca in: Trailing the SnapDragon Led to a Strange Movie Set: Hot Damsel Star's 'Ultimate Bondage Close-Up' – Borderland Bound
Stuffed up and abandoned to her supreme captivity, gorgeous secret agent Bianca is helpless on a movie set. The sinister villain who has restrained her knows how to take care of business – business today being this meddler, who he has all taped up and awaiting her fate at the hands of 'The Boss'. Good luck, Bianca. We think you might need it!
In this complex custom-driven tale-spinner, we start straight into the meat of it. The premise is that sexy starlet and passionate tied damsel Bianca, aches to be more severely restrained in her roles. She's seen a number of movies where the victims of various crookery have their mouths sealed tight, but she thinks she can handle more. Far more. So we have her now in her catsuit, sneaking into the villain's lair. Here, she is going to get REALLY gagged. For fans of the more simple tape strips, we'll have that ready soon, and merely whet your appetite with a mention. THIS adventure is about the big gags.
She's a great actress, but not quite as great at avoiding detection. Captured almost immediately, while leaning around a door way and poking her tight rump out at us, the beautiful spy girl is forced to submit, hands up, by the very one she has been trailing. So far, so competently-acted, but after he has the slinky beaut with her wrists taped behind, and to her waist, a hand clamped firmly over her protesting mouth, you can feel her shock and awe as he stuffs in a huge wedge of cloth. Bianca gags on it but he is even more resolved to get her sealed up good.
He roughly binds again and again, Bianca's face and head with more tape. Then he bundles the struggling vixen onto the set and begins violently taping her up while she squirms variously in his lap and while pinned beneath him on a sofa. Satisfied that the hot actress (going FULL method by the looks of it) is neatly packaged, the evil SnapDragon (nobody knows why this is his nickname) leave her to struggle.
Bianca kicks and thrusts, securely taped up and down, thumping around on the couch and floor. If this is what being REALLY gagged and bound is all about, she can see why so many actresses freak and won't go near it. In fact, if she now had a choice, maybe she wouldn't either. Of course, it's far too late for backing out!
Groped and threatened by the leering menace who has her, Bianca passionately struggles on. This is the most severe treatments she has received in her career, and in some sense, challenged by it to the max as she is, she experiences a lot of satisfaction in that. But she is well-captured, a true damsel, and she will act accordingly. So it's another round of intense struggling as she genuinely tries to speak and get some release from her extreme bondage. But nothing is budging and even if she wanted out now, this is real method stuff. The villain has gone way hard, and will not be around to make any adjustments or her.
Bianca's best bet, although continuing to struggle mightily, is to ride this one out and perhaps in her next damsel role, go back to a less all-encompassing gagging? That's for another occasion though, as you'll see. This time, it's the extra-hard stuff for the hot Mediterranean stunner. If you wanted her gagged up like this, you've finally got it. Savour every moment of her. We certainly did. Would she do it again, for another of her 'movies'? We'll see, perhaps if she had company… Right now, she is all alone, straining and twisting in her sticky, all-powerful bonds, her mouth crammed to capacity and frozen in place by bands of merciless ultra-tape. Regrets, Bianca? Mmmrrrmmmppphhhhh!!!

Starring: Bianca J
Size: 984.22 MB
Duration: 00:18:02 min
Resolution: 1920×1080
Format video: mp4
Preview: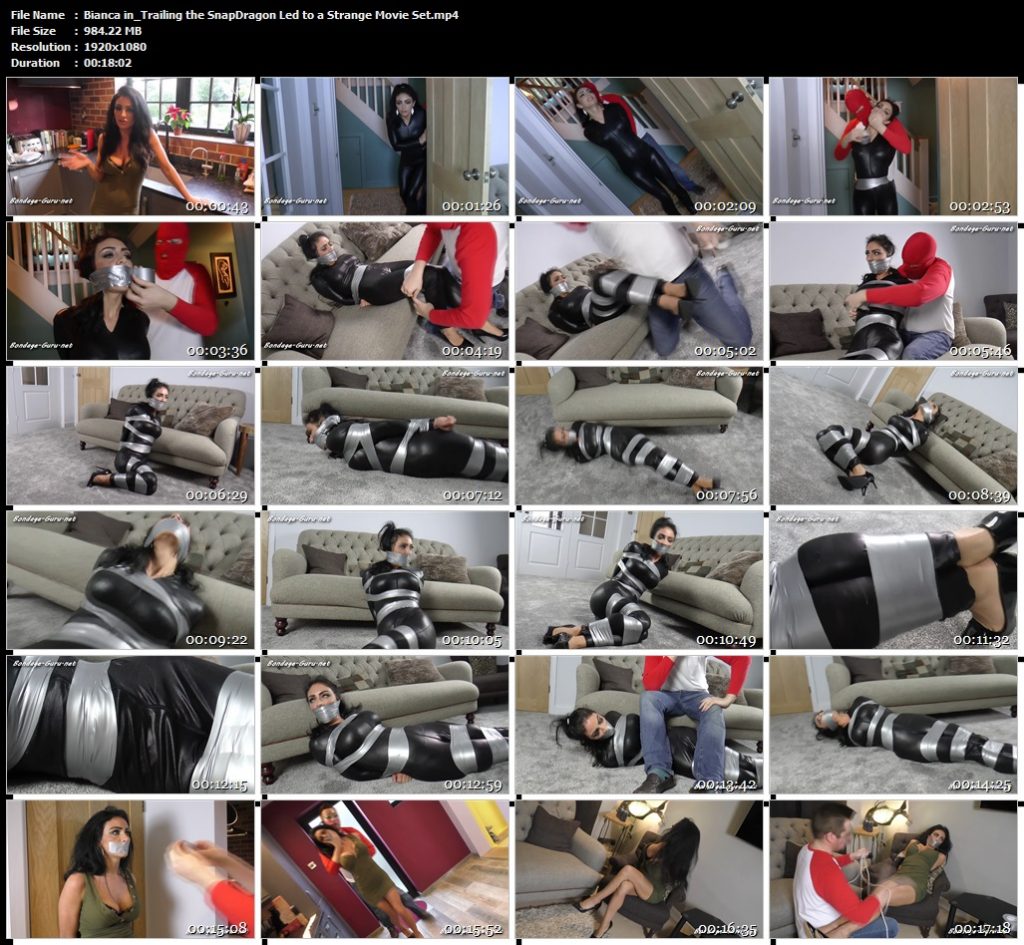 Download link:
Bianca_in_Trailing_the_SnapDragon_Led_to_a_Strange_Movie_Set.mp4