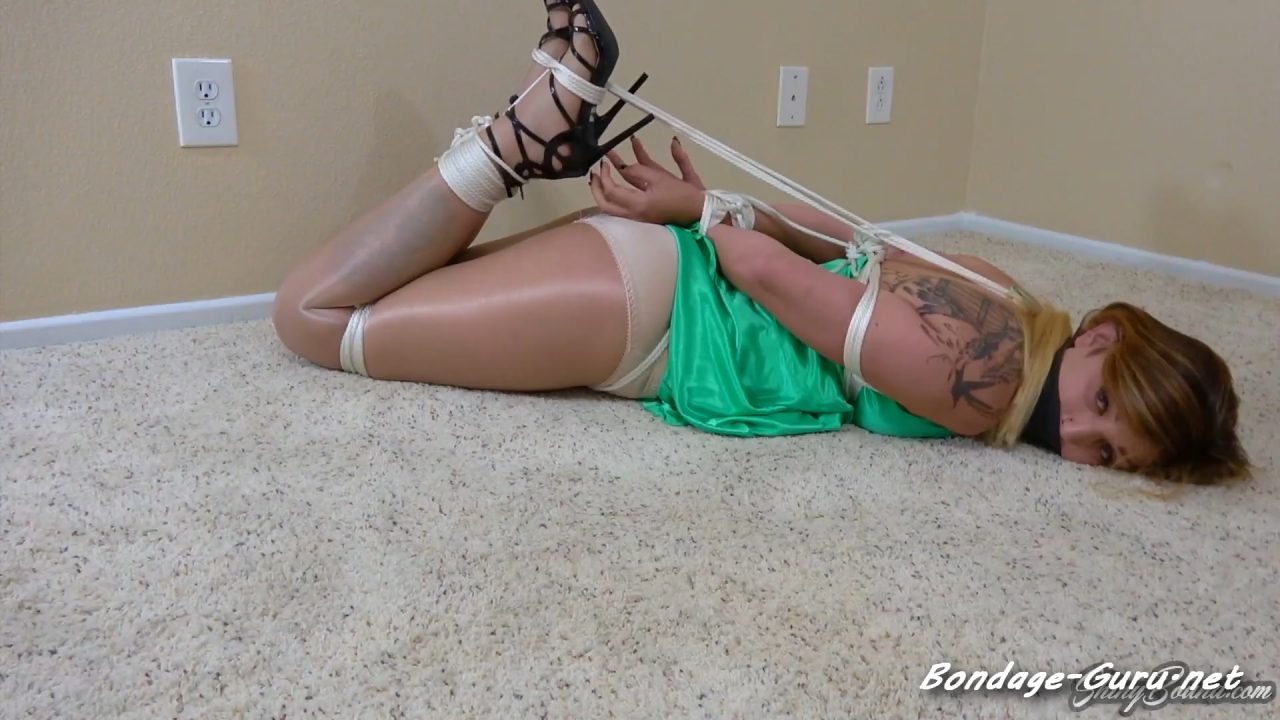 Ayla Aysel.. Distressed Debutante – ShinyBound Productions
Ayla Aysel.. Distressed Debutante – ShinyBound Productions
Ayla opens her eyes to blackness. She can feel a covering like a hood or something over her head that is tied on around her neck. Her mouth has been gagged with a filling rubber ball held in by a tight strap over her mouth. Her wrists and ankles have been tightly tied. She struggles to sit up and get her bearings. She tries to reach up and get ahold of the hood, but its to far for her hands to grasp. She rolls over onto her side and wrenches her wrists and ankles, but they do not budge.
The last thing she can remember was leaving her friends birthday party.. She stumbled to her car and realized she might not be ok to drive. Then that nice man showed up and offered to take her home.
Whats that?! The sound of heavy footsteps coming up the stairs.
She feels large hands come in and lift her upright. He ties her knees together and then sits on her legs with his weight pinning her down. He unties the rope from her neck and removes her hood. She squints for a moment as bright light stings her eyes. By the time she can see, he has rolled her over onto her stomach and is wrapping a rope around her waist. He yanks it up between her legs and it digs through her thin satin panties deep into her crotch. She lets out a muffled moan and tries to kick him off of her, but he has her pinned down. Next he grabs her ankles and ties them up to her body in a hogtie. Now she won't be kicking at anyone. She struggles around in her silky dress trying to find a knot or slip a rope off, but its no use. The more she struggles, the deeper that rope sinks into her poor aching pussy.
When he is satisfied that she is tied up enough to hold her for the night, he leaves her there. Who knows what his plans are for her in the morning.

Starring: Ayla Aysel
Size: 739.72 MB
Duration: 00:22:06 min
Resolution: 1920×1080
Format video: mp4
Preview:


Download link:
Ayla_Aysel_Distressed_Debutante.mp4