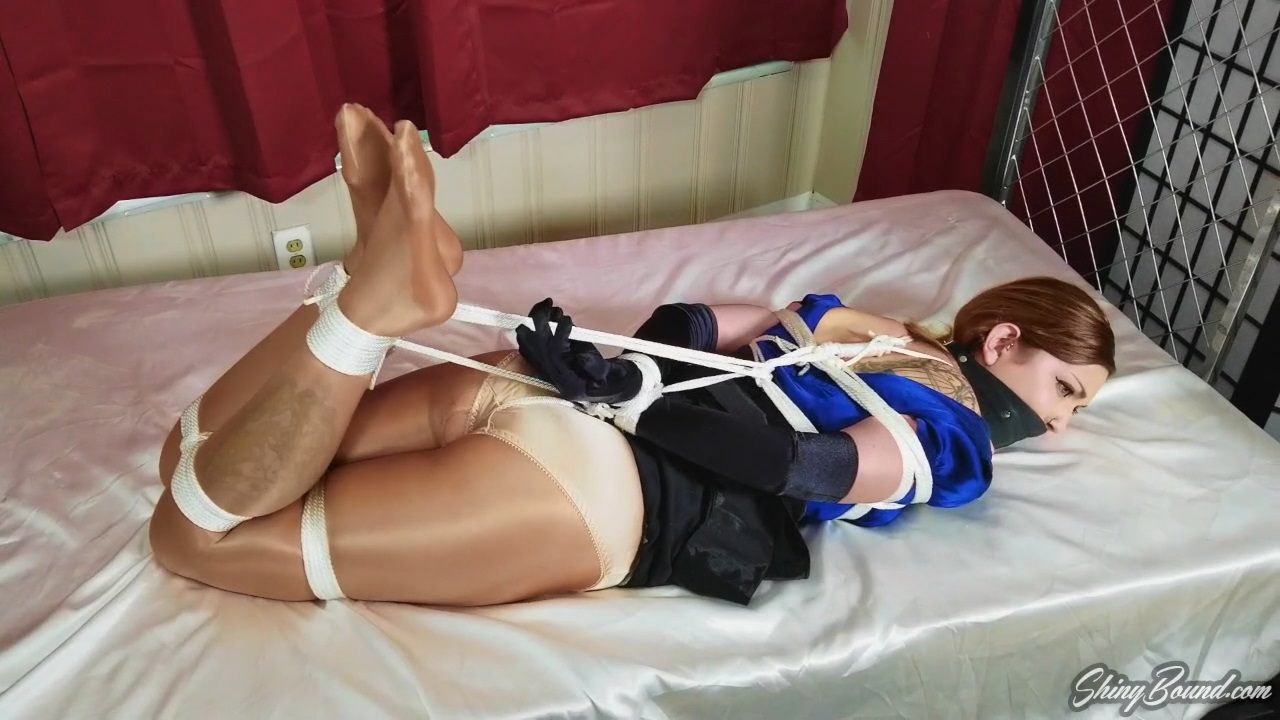 Ayla Aysel.. Captured Prom Date – ShinyBound Productions
Ayla Aysel.. Captured Prom Date – ShinyBound Productions
Potential Prom Queen Ayla has just finished getting ready for the big night. She is wearing an elegant satin cocktail dress, long gloves, her shiniest pair of pantyhose, and tall high heels. The doorbell rings. Thats the limo! She puts the finishing touches on her makeup and rushes downstairs. The driver ushers her to the car and she immediately gets on her phone and starts texting all of her friends.
She is so busy with her phone and social media that she doesn't notice the driver make the last left, away from the auditorium.. The limo pulls up in front of a run down house on the outskirts of town. The driver opens the door and she jumps out ready to go in and meet her friends.
"Wait.. This isn't the prom.. Where are we?…." The driver pulls of his hat and grabs her. She tries to scream, but he puts his hand over her mouth and shoves her into the house. Once inside her arms are bound behind her and she is shoved onto a bed..
Then a familiar voice.. "Hello Ayla.. Bet you thought you were going to win Prom Queen tonite.. Sorry sweetie, but that crown is mine! Unfortunately you're gonna miss the party! My brother here has agreed to keep you out of my way till after the ceremony.." She motions to the driver.
Ayla goes to yell, but the man grabs her and shoves a gag in her mouth and sits her back down.
"See ya sweetie.. I have a crown to claim!.." Ayla's school rival leaves. Ayla struggles to get free, but that goon of a brother is already grabbing more rope to tie her all up for the night.

Starring: Ayla Aysel
Size: 956.46 MB
Duration: 00:21:19 min
Resolution: 1280×720
Format video: mp4
Preview:


Download link:
Ayla_Aysel_Captured_Prom_Queen.mp4