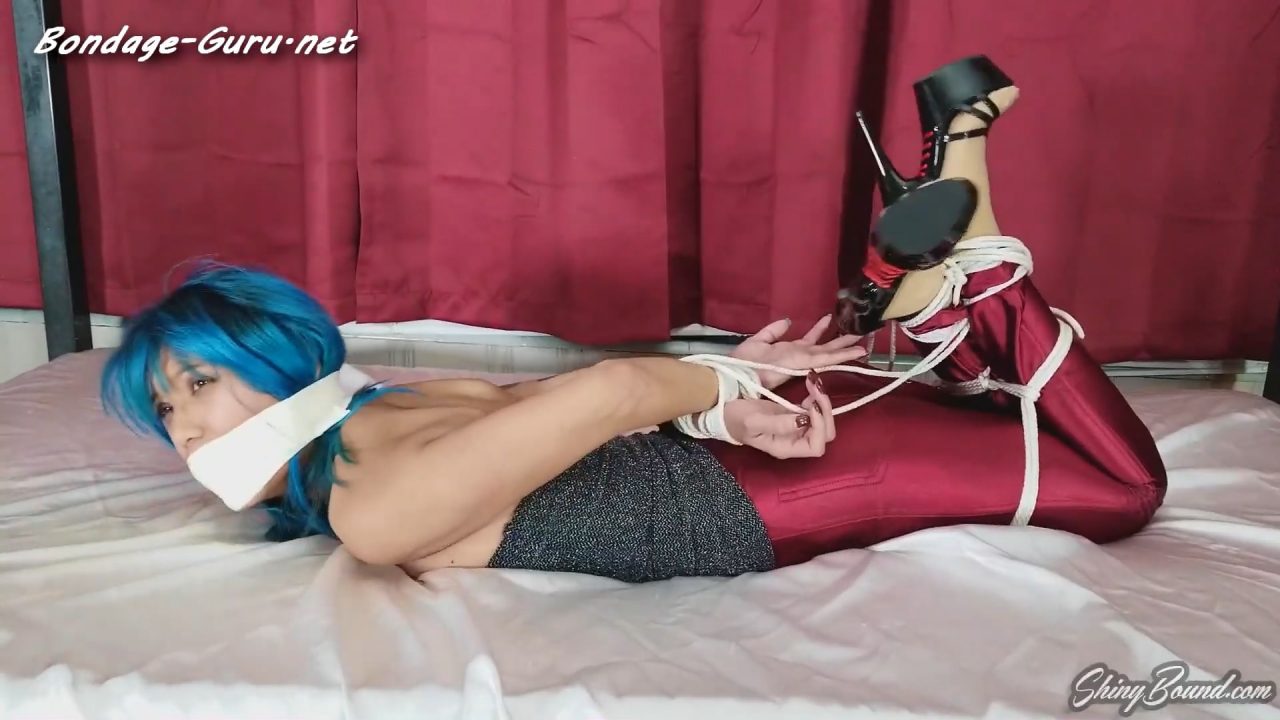 Asia Perez.. Party Girl Taken Tied and Taped – ShinyBound Productions
Asia Perez.. Party Girl Taken Tied and Taped – ShinyBound Productions
There has been this "party girl" hanging out on the corner of the block. She comes and goes getting in and out of different cars and bringing a bad name to the neighborhood. I heard the neighbor say "Someone oughtta do somethin' about her hanging aroun' down there". Then the idea struck me.
The next day I went to the hardware store and bought some rope. We also had some white foam tape at work that I helped myself to. I set the supplies next to the door for quick grabbing.
I waited down by the corner for her to show up around 11pm.. That's usually about the time I see her. Sure enough, she was right on time. I have to admit, up close she looked great. She was wearing these burgundy shiny leggings that looked great on her tight ass. She came up to me and asked if I "was lonely tonite".
I told her I was looking for some company and to come on down to my place. We walk down the block and up to my stoop. I fumble for my keys, now nervous because of what I know is awaiting her inside. I click on the light and usher her in first. As she passes the threshold I grab the rope hidden under my boots by the door. I shut the door behind us, push her to the ground, and tie her wrists behind her. She buck and screams, but I have her wrists tied in no time and drag her into my makeshift dungeon. Which is where the video begins…

Starring: Asia Perez
Size: 844.16 MB
Duration: 00:23:14 min
Resolution: 1920×1080
Format video: mp4
Preview:


Download link:
Asia_Perez_Party_Girl_Taken_Tied_and_Taped.mp4