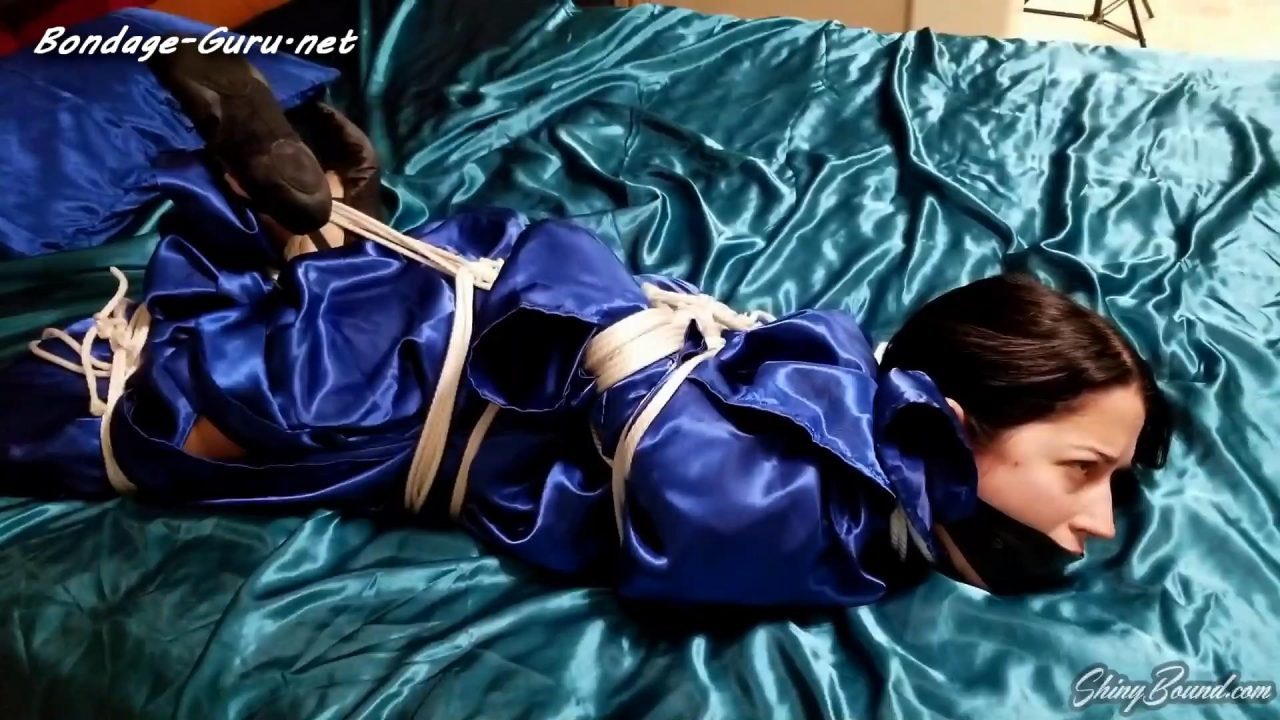 Alex Coal- Staying Warm – ShinyBound Productions
Alex Coal- Staying Warm – ShinyBound Productions
Sexy naked Alex Coal is all snuggled up and cozy in the satin sheets. Her boyfriend comes in to wake her up and she tells him she wants to stay in bed. He reminds her that she promised to go out for a walk this morning with him, but she insists on staying in the nice warm bed under the covers.
He grabs some rope and decides that he's going to help her stay there all day. He ties her wrists behind her and wraps her all up in her satin sheets. He ties her up over the sheets and makes her into a nice little hogtied cocoon. He tells her that he is going to leave her there while he goes for his walk, and when she protests he gags her and walks out of the room.
Now bound and gagged, Alex struggles in the silky soft sheets trying desperately to untie herself. After a couple of hours, her boyfriend returns and unties her. She is pretty mad at him, but she liked it so much, she's pretty easy to forgive him..

Starring: Alex Coal
Size: 819.02 MB
Duration: 00:21:46 min
Resolution: 1920×1080
Format video: mp4
Preview:


Download link:
Alex_Coal_Staying_Warm.mp4