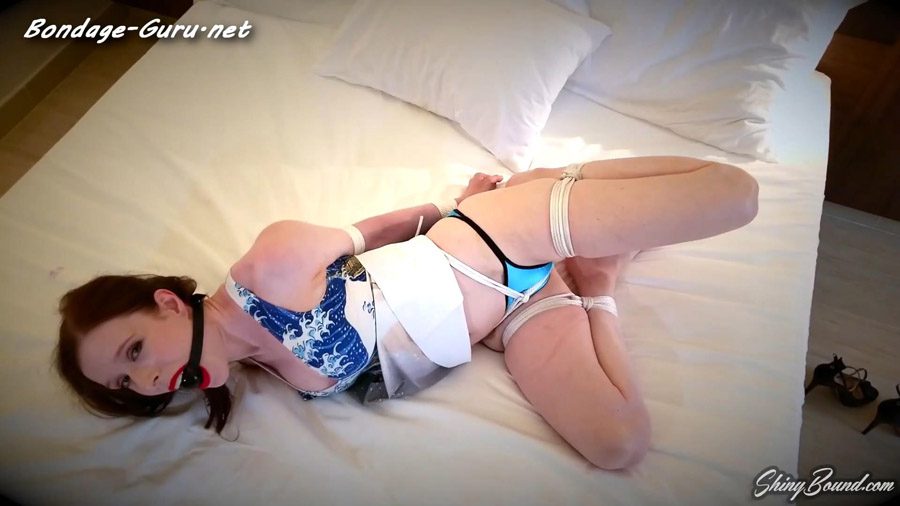 ShinyBound Productions – Cobie – The Bondage Mistress
ShinyBound Productions – Cobie – The Bondage Mistress
It's Saturday. The day you get to meet at a random hotel with the mistress your wife and friends know nothing about. Usually you guys get together and have some good sex, shower, and part ways, but tonite. She wants something a little different. Trying to conceal her excitement, Cobie pulls out a ball gag and asks if you'll tie her up tonite.
You hold her arms behind her and tie her wrists. Her arms are so flexible, you push them together and tie her elbows together as well. You pull up her dress, grab another piece of rope and wrap it around her waist and pull a nice tight crotchrope over the top of her silky panties and secure it to her wrists behind her. Now when she pulls on those arms, it pulls on something else too. You tell her to kneel on the bed and then you carefully tie her thighs and ankles together in a frogtie. She is not going too far now. You put that ballgag deep into her mouth and buckle it nice and snug behind her neck. She smiles at you with those big eyes.
You sit back and watch her playfully roll around and try to get free. She moans and grinds against the nice crotchrope you tied for her. You are starting to get aroused now watching her and she gives you those "Come and fuck me eyes.." She can't get free unless you help her. What do you do now?

Starring: Cobie
Size: 469.52 MB
Duration: 00:13:09 min
Resolution: 1920×1080
Format video: mp4
Preview: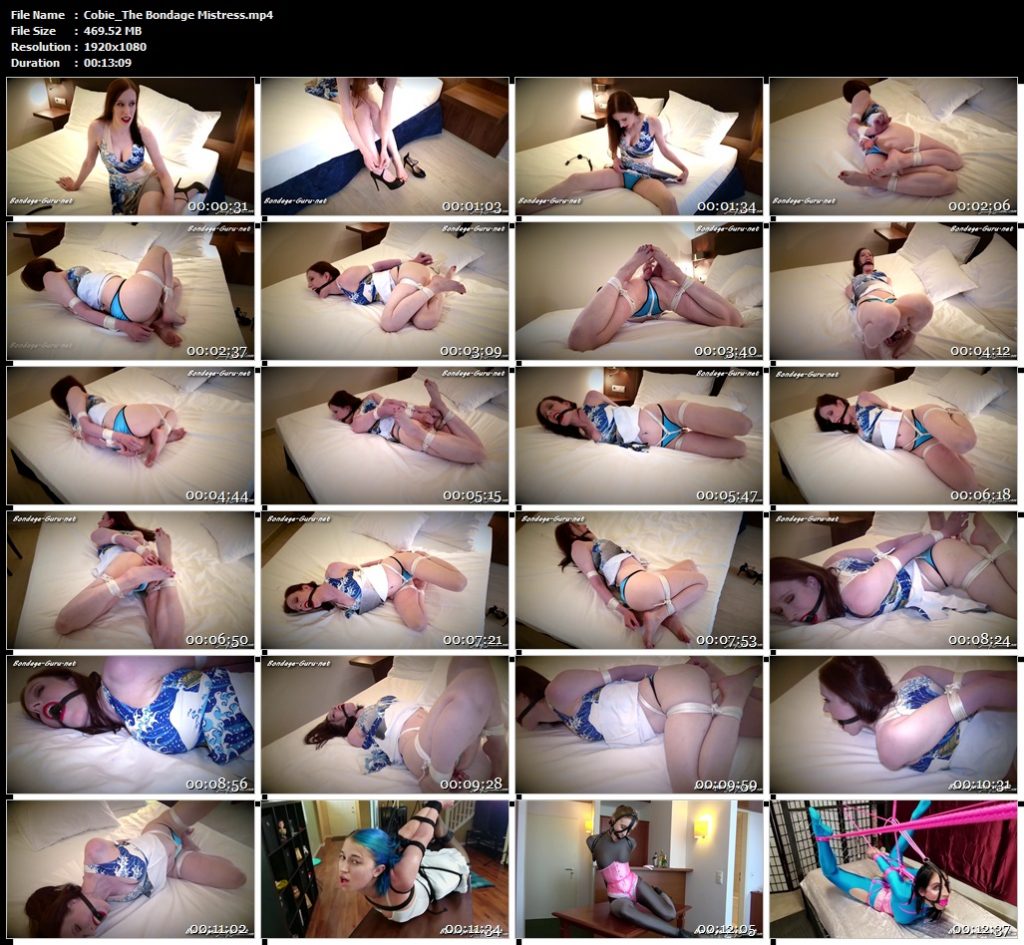 Download link:
Cobie_The_Bondage_Mistress.mp4