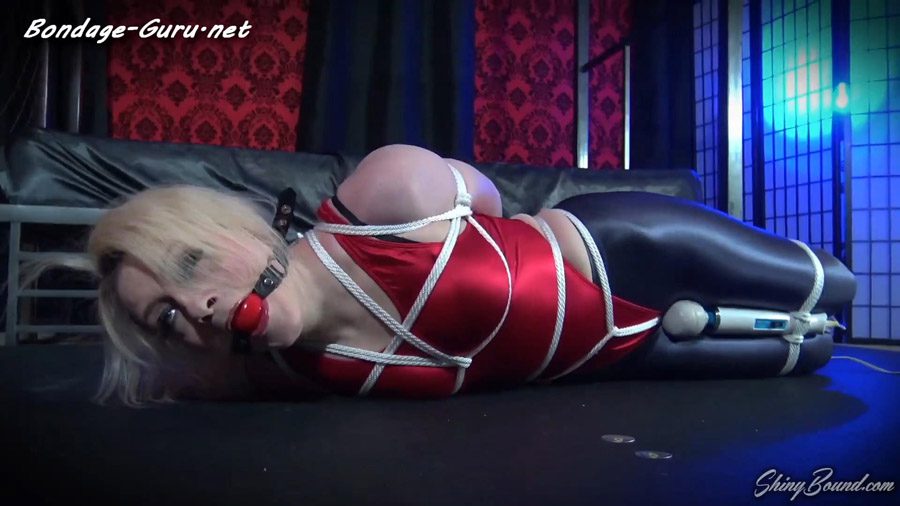 ShinyBound Productions – Arielle Aquinas- The Wish
ShinyBound Productions – Arielle Aquinas- The Wish
Sexy Arielle Aquinas lays in bed looking at bondage videos on her laptop. The girl on her screen is dressed in a silky spandex swimsuit and is rolling around cumming helplessly with a vibrator tightly tied to her pussy. She sighs. "So fucking sexy. Why can't these kinds of things don't happen to me." She closes the laptop and rolls over to catch some zzz's..
When she opens her eyes, she is very confused. She is laying in a strange satin covered bed. "What's going on here? What am I wearing?!" she asks herself as she feels the silky spandex leotard and leggings covering her body. "Hmmm… This is weird.." She stands up but before she can get her bearings, a piece of rope comes sliding across the floor, jumps up, and grabs her around the wrist!
"What the fu…" she exclaims as it shifts and yanks her arm behind her. Another rope grabs the other wrist and whips her other arm back behind her as well and then they fasten themselves together, binding her wrists together behind her back!
"What the hell?! These ropes are alive!!" She thinks to herself. Another rope comes sailing at her, jumps, and wraps around her upper torso and tits, tensioning itself until her upper body is tightly harnessed. The same thing happens around her waist and then to her surprise. flies up between her legs and wrenches down tightly on her crotch, splitting her poor pussy right up the middle!
"Oh my god!! This is just like the video I was watching!" she smiles. She is starting to like where this is going. More rope flies at her and binds her ankles. Then a ballgag jumps up into her mouth and buckles itself!
"WHOOAAOOAA!!" She moans as she loses her balance and tumbles down to the floor. Another mischievous rope grabs onto a hitachi vibrator, flips it on, and drags it across the ground and up into her lap, fastening it to her already tight crotchrope! Arielle lets out a loud moan as the vibrations hit and travel deep into her sensitive parts.
Arielle struggles and rolls around, testing the ropes and trying to wrap her head around the wonderful thing happening to her.
Just then, another rope attacks and pulls her ankles up behind her, effectively hogtying her. Poor Arielle!! Now all she can do is roll from side to side. But every time she gets stuck face down on her belly, she buries the unforgiving vibrator between her crotch and the hard ground.. sending huge shockwaves of pleasure through her entire body! How will she get out of this one? Does she even want to?..

Starring: Arielle Aquinas
Size: 605.1 MB
Duration: 00:15:02 min
Resolution: 1920×1080
Format video: mp4
Preview: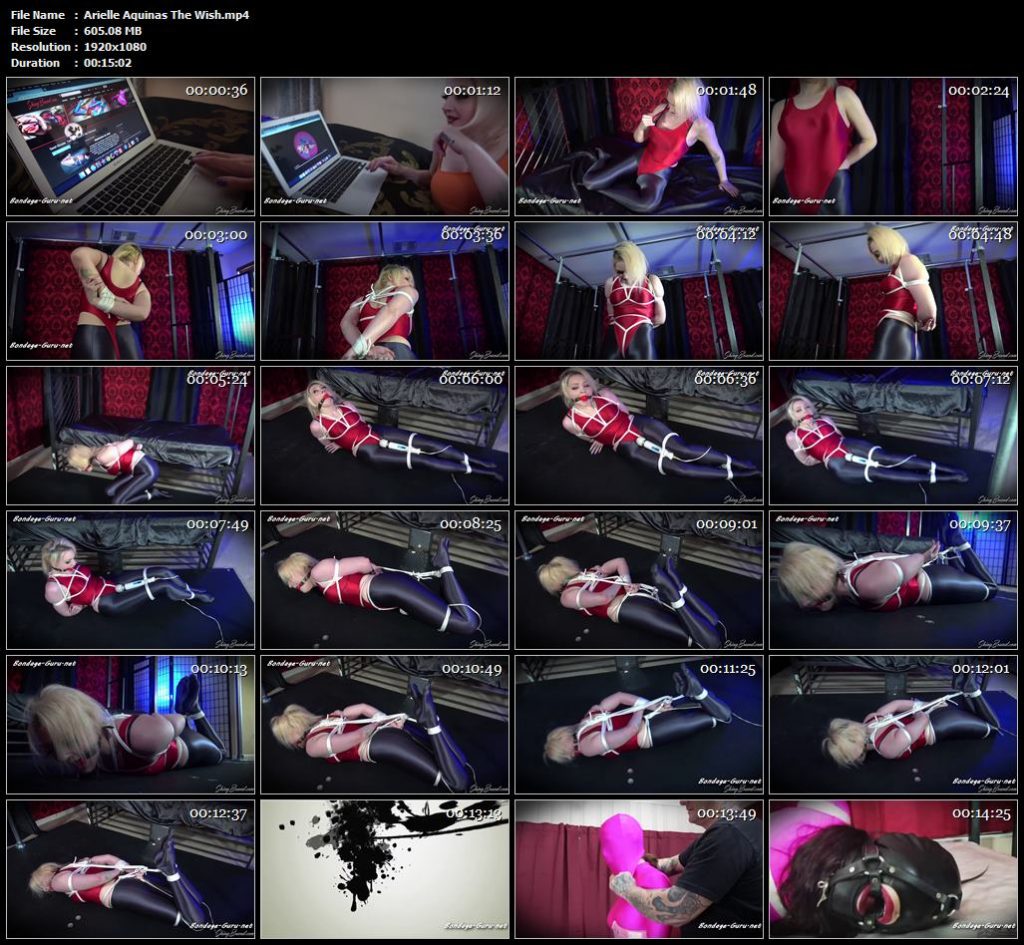 Download link:
Arielle_Aquinas_The_Wish.mp4