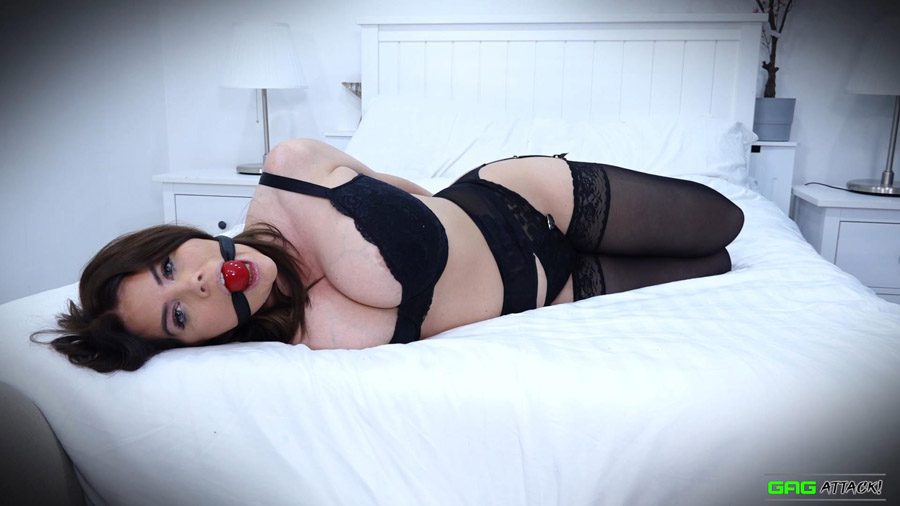 Gag Attack – Terri Lou – Secretary Ambushed HD
Gag Attack – Terri Lou – Secretary Ambushed HD
Terri is coming home after a long day of work not knowing that someone is hiding behind her bed she is just sitting down and chills out when she is suddenly grabbed from behind and the intruder places his hand over her mouth making it unable for her to scream. Terri is chair tied and gets cleave gagged without stuffing. She struggles on the chair trying to talk through the tight cleave gag her captor has put on. The only thing coming out of her mouth is muffled gag talk. She tries to escape the ties but there is no chance she can escape this tight chair-tie.
Terri is stripped to her lingerie set and hogtied on the bed. She gets ballgagged by her captor and he leaves her tied and gagged on the bed. She tries breaking out of her ties but all her attempts are futile. Terri tries to alarm someone through the gag but she is unable to make enough sound through the tightly secured ballgag.
Terri's bra is taken off and she is left spread eagle with a tight wrap around tape gag Terri pulls the ropes secured to her ankles and wrists while MMMMMPPPPPHHHing through her stuffed wrap around gag. Her pleas for help aren't heard by anyone and she has to continue trying to get out of this situation.

Starring: Terri Lou
Size: 870.0 MB
Duration: 00:17:28 min
Resolution: 1920×1080
Format video: mp4
Preview: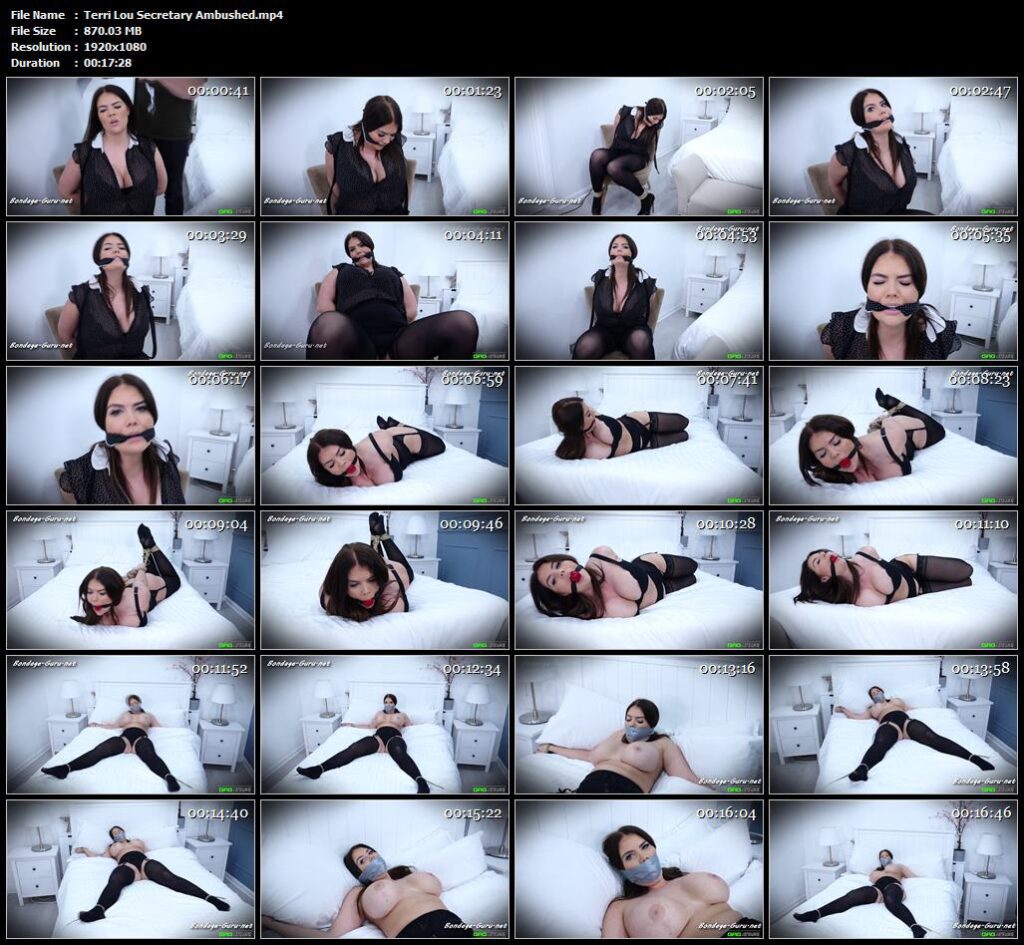 Download link:
Terri_Lou_Secretary_Ambushed.mp4