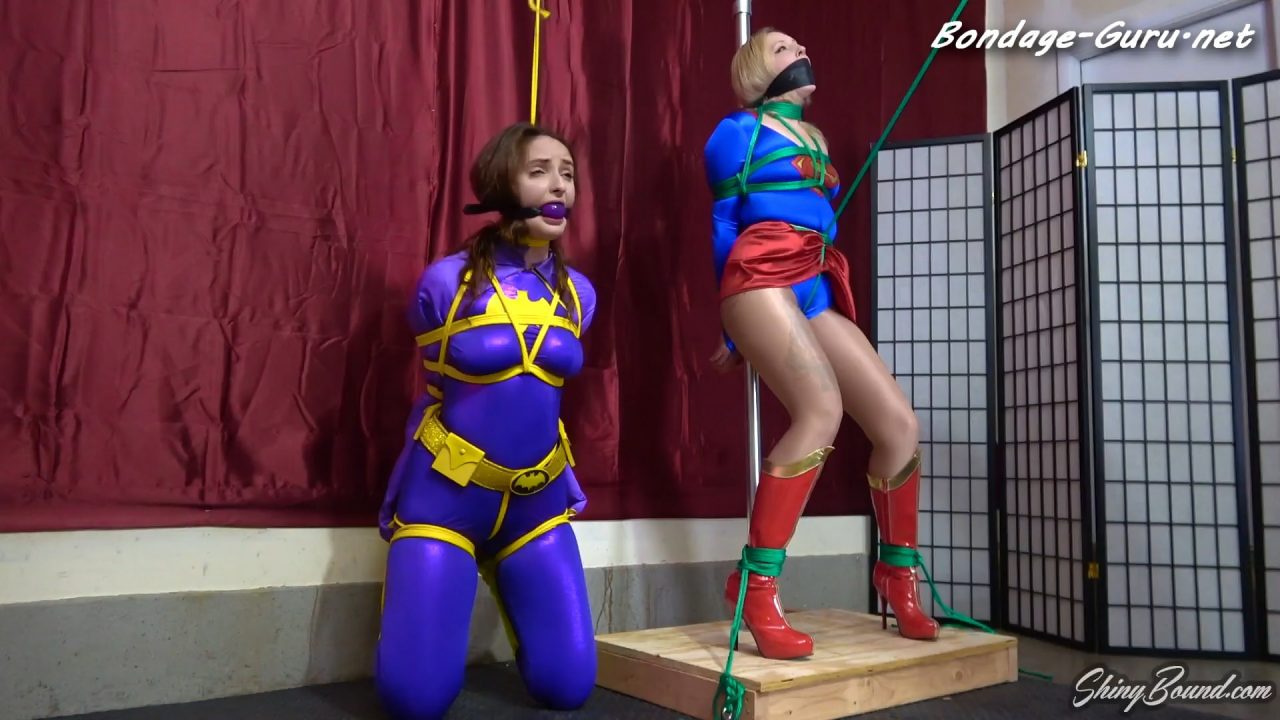 Arielle Aquinas and Luci Lovitt.. A Trap For Batgirl – ShinyBound Productions
Arielle Aquinas and Luci Lovitt.. A Trap For Batgirl – ShinyBound Productions
Supergirl has been missing for days! Batgirl triangulates her last known position and sets out to rescue her.
When Batgirl enters the villain's lair, she sees poor Supergirl tied tightly to a post with green Kryptonite rope. Also, there is a red sunlight generator further weakening the superheroine and making her escape impossible.
Batgirl knows she has to free Supergirl quickly! She begins to pull at the Kryptonite knots, but.. "Cough cough….Whats that?!.. Oh no.. Cough.. Poison gas!." Batgirl slumps over and goes limp.
"Wha…Whats this?.." Batgirl thinks to herself as she comes to.. "OH NO! I'm all tied up now too!! MPPhhff MMMMmmmmppffffhh.. And gagged!"
Batgirl struggles to get free, but it's no use. Whoever set this trap for her tied her up with the rope from her utility belt, and it is titanium core unbreakable lasso!! Struggling only makes it tighter! She suffers and moans, while poor Supergirl remains helplessly tied next to her. Someone put a lot of thought into capturing these two! How will they ever escape?!
In this video, Batgirl and Supergirl are tied in 2 different superheroine bondage positions!
Bondage, BDSM, Cosplay, Costume Bondage, Rope Bondage, Predicament Bondage, 2 Girl Bondage, Superheroine, Damsel in Distress, Limp Play, Batgirl Perody, Super Girl Perody, Crotch Rope, Neck Rope, Pole Tied, Post Tied, Frogtied, Ballgagged, Panel Gagged, Struggling, Helpless

Starring: Arielle Aquinas, Luci Lovitt
Size: 642.11 MB
Duration: 00:15:33 min
Resolution: 1920×1080
Format video: mp4
Preview: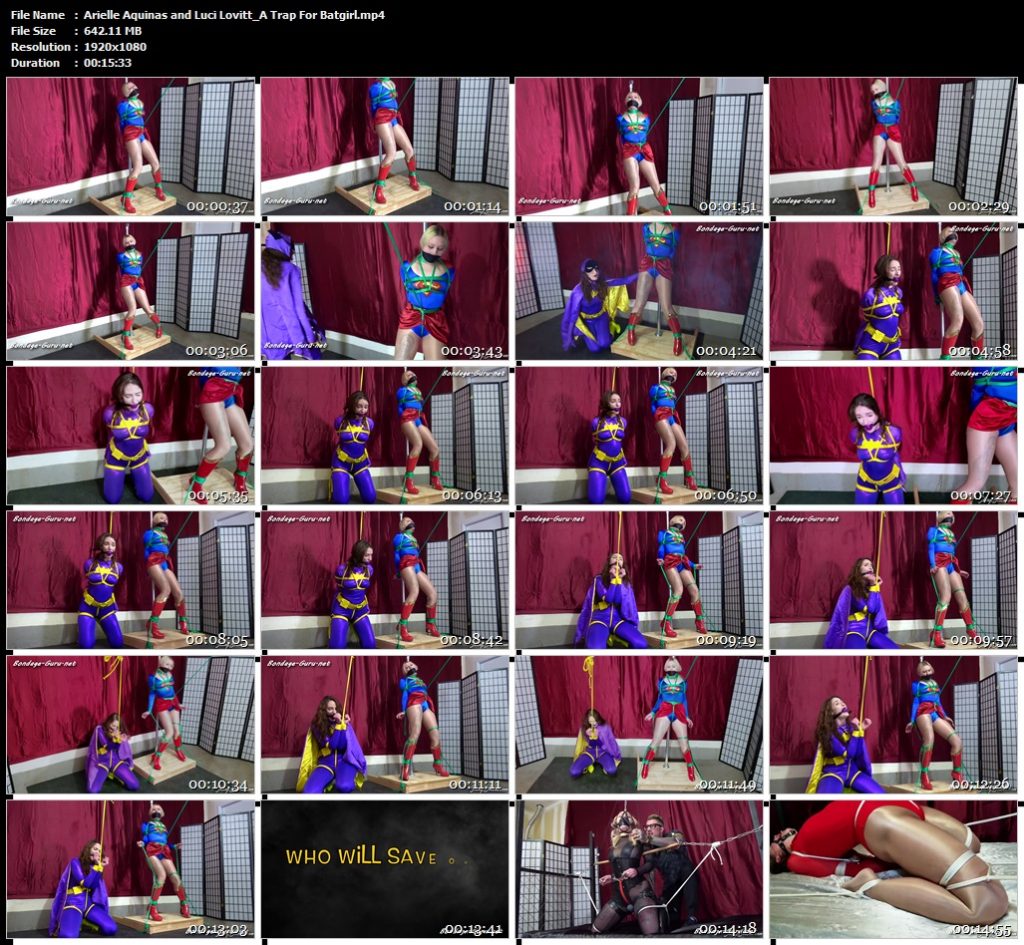 Download link:
Arielle_Aquinas_and_Luci_Lovitt_A_Trap_For_Batgirl.mp4