ShinyBound Productions – Kingsley and Cupcake – Roomie Dispute HD
ShinyBound Productions – Kingsley and Cupcake – Roomie Dispute HD
Kingsley is lounging on the couch in her lingerie after an afternoon of filming clips and pleasuring herself. Cupcake comes in and notices that Kingsley has borrowed her Hitachi vibrator without asking. She explains that vibrators and those kinds of things are personal items that aren't shared, especially without permission. Kingsley gets sassy and asks her "What are you going to do about it?"..
Cupcake snaps and ties Kingsley up tight. "So, you like my vibrator so much?.. How do you like this?!" She ties the vibe to Kingsley's crotch rope and then shoves her off of the couch to struggle.
Kingsley is already sensitive from the hours of masturbating she has done, and the tight crotch rope is really digging in. She rolls onto her stomach and instantly cums again. She struggles and shifts, trying to dislodge it from her throbbing pussy.
Cupcake re-enters. "So have you learned your lesson yet? I doubt it!" She pulls Kingsley's legs up and hogties her. Now all of Kingsley's weight is on that damn vibrator and she can't get off of it. She is really beginning to regret upsetting Cupcake!

Starring: Kingsley, Cupcake Sinclair
Size: 657.9 MB
Duration: 00:14:28 min
Resolution: 1920×1080
Format video: mp4
Preview: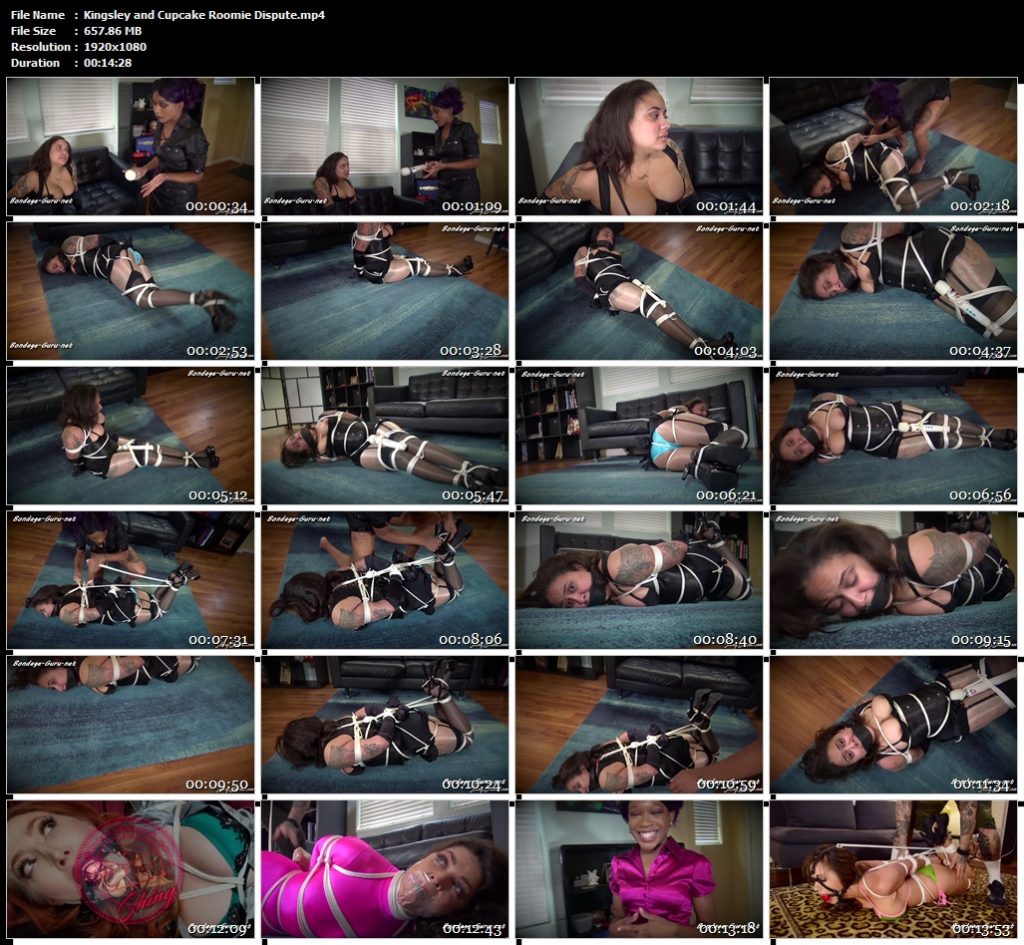 Download link:
Kingsley_and_Cupcake_Roomie_Dispute.mp4